The Wedding Night Saviours
11:30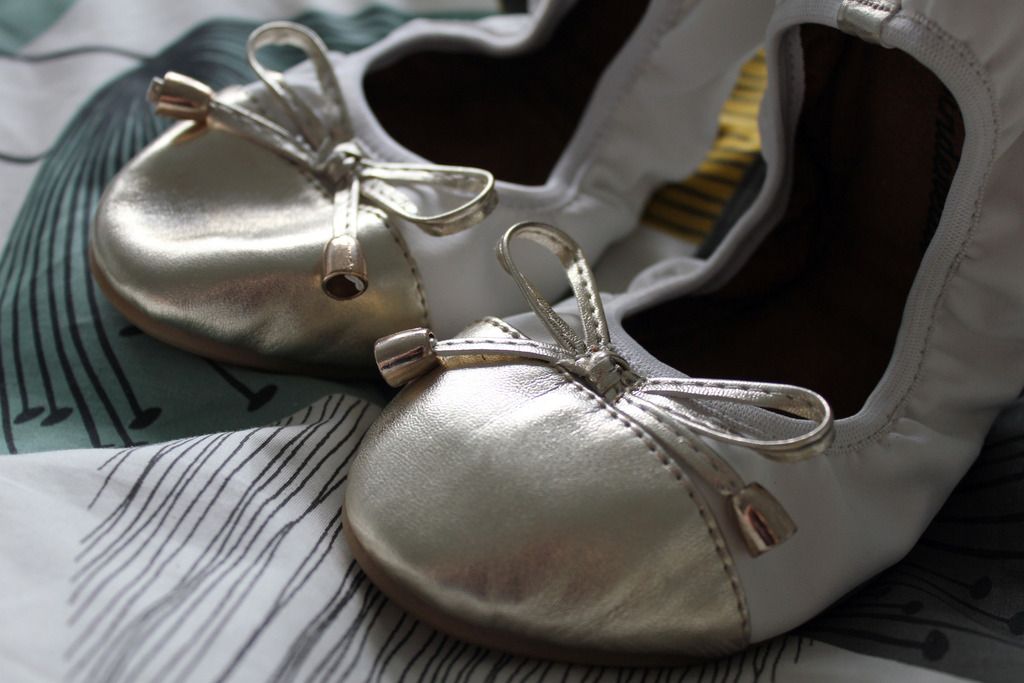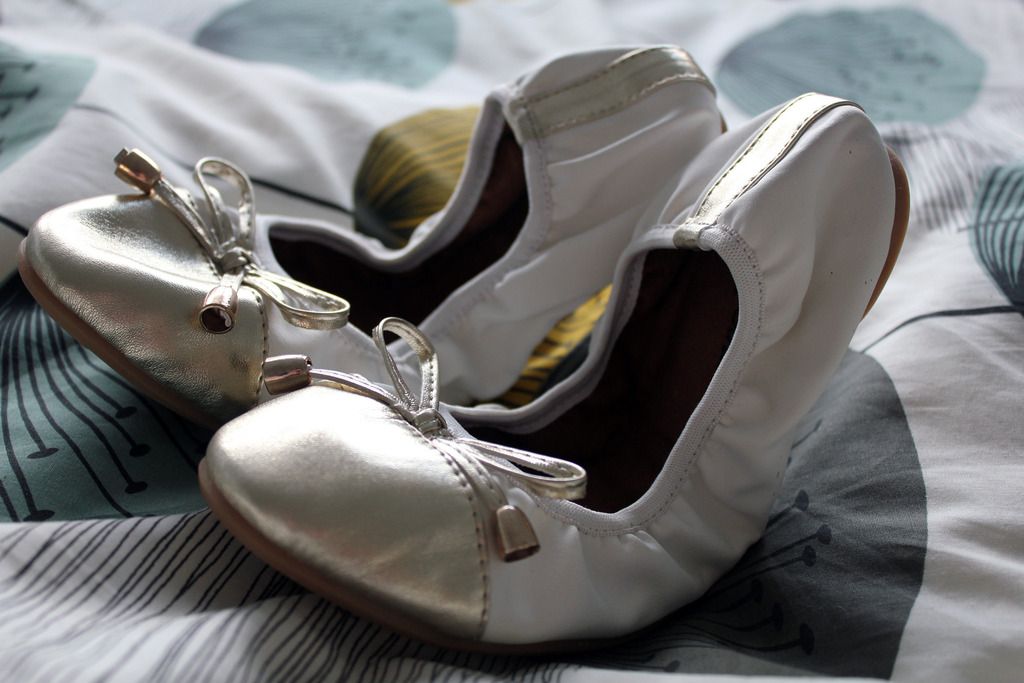 So you might remember me sharing my absolutely dreamy wedding shoes a couple of months ago, I'm incredibly in love with them but I know I'm kidding myself thinking I'll be able to wear them from morning until late in the night. So with that in mind, I've found the perfect back up plan - the sweetest ballerina pumps!
Sinderella shoes
have a great range of vegan friendly shoes that fold in half so you can pop them into even the smallest of clutch bags - you even get a handy little black pouch to keep them in too so you don't have to worry about the fact that you've worn them outside. I'm actually making more of a conscious effort to only buy began friendly cosmetics and accessories, so I really love Sinderella shoes for flying that flag proudly. I was lucky enough to be sent a pair of
white & gold leather pumps
which I can not wait to wear on my wedding night, they're incredibly comfy with a memory foam sole and they match my accessories perfectly too. Plus they're perfect for slipping on the morning after the wedding for a lovely family breakfast in a more casual look.
Personally I'll be picking up a couple more pairs in different colours because they're perfect for throwing in a bag, and it's always nice to have the option to switch from heels to flats right? I've tried a few other fold up flats before that feel more like a throw away disposable pair, so quality wise nothing has come close to these, you really need to see and hold these in real life to see how premium they are!