Is This What Heaven Smells Like?
13:22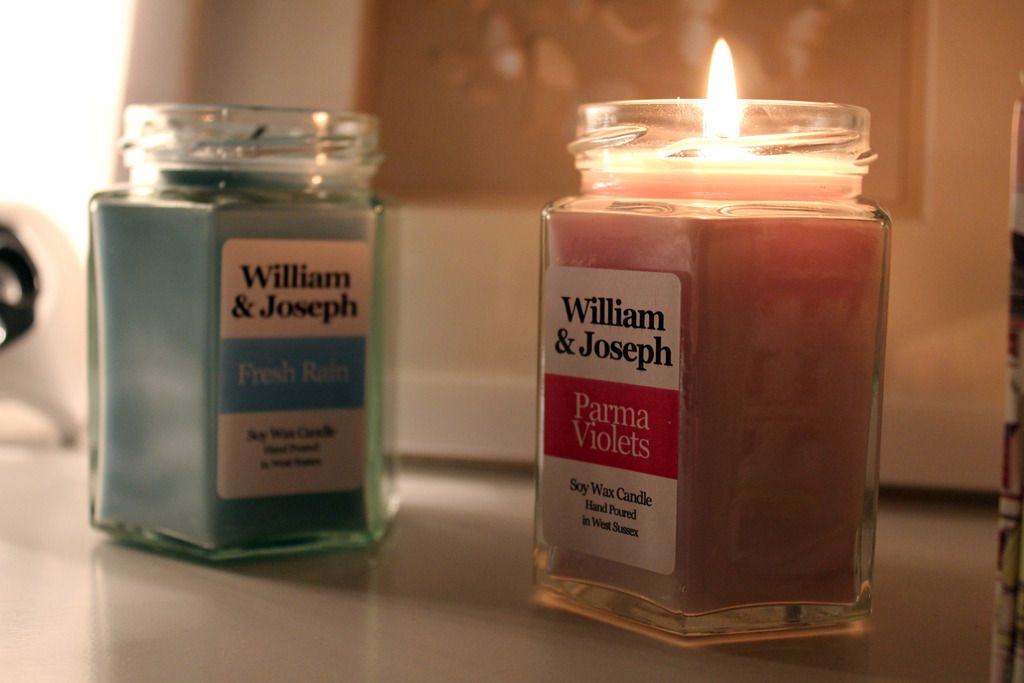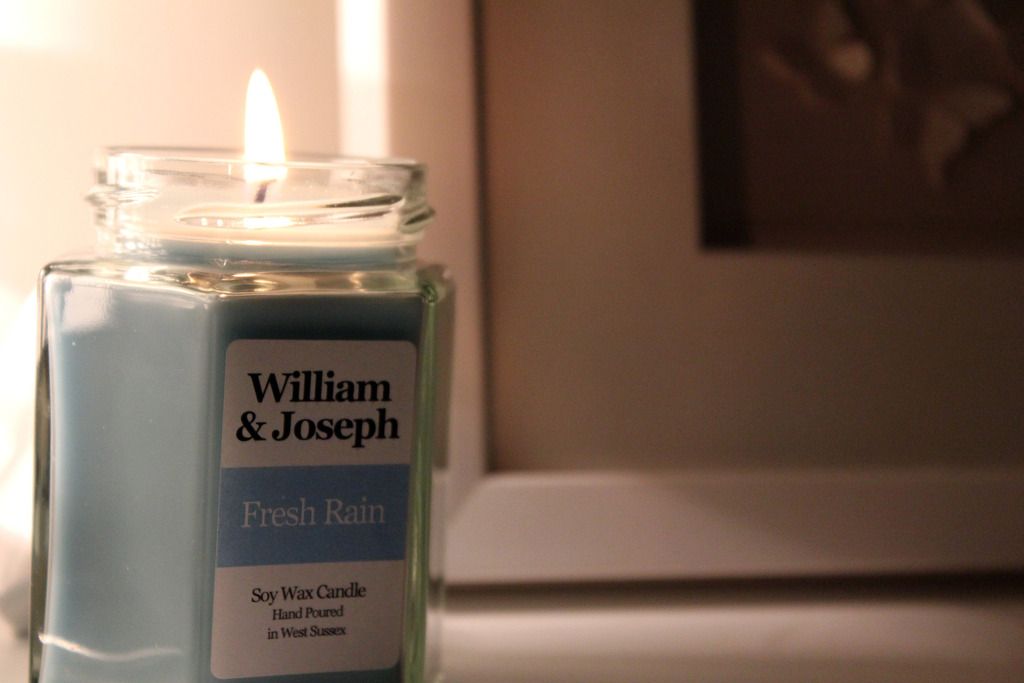 We absolutely love a good candle in our house. There's nothing cosier then getting in after work, sticking the tv on or having a browse through some magazines whilst a candle flickers away in the background filling your whole room with a lovely relaxing scent. I'd say my all time favourite candle would probably be the Yankee Candle Loves Me, Loves Not, but I think if you overuse one scent then you can quite easily fall out of love with it, so we try and mix it up buying different brands and fragrances.
A couple of new additions to our candle family are Parma Violets & Fresh rain, both from William & Joseph, and both smelling equally as amazing.
William & Joseph
candles are all handmade in Worthing, West Sussex, using only high end fragrances, and pure eco friendly soy wax. There's a huge range to choose from which is always being updated, from yummy Blueberry Muffin and Vanilla Ice Cream to White Flower Breeze and Prosecco & Orange. Their regular hexagonal jars cost just £8.25 for 35 hours of burning, or you can pick up a mini jar for £5.25 which gives you 20 hours of burning.
Parma Violets
was definitely my favourite of the two, even if it did make me crave those tiny sweets, give me a pack of parma violets over any other sweet any day of the week! It's a real blast from the past, and brings me back to my childhood days of having 50p to go to the shop to pick some penny sweets - it's amazing how a fragrance can bring back so memories isn't it? Fresh Rain was one Liam really wanted to try out, it's a lovely all round scent, not too different to the likes of fresh cotton, or a fresh floral scent, just really clean smelling and relaxing.
Are you a lover of candles? Do you have a favourite or prefer to mix things up?
Ps. If you haven't sorted out something for Mothers Day next week, then have a nosey at
W&Js set of 3 jars
for just £20!