Flowers For Your Valentine
12:38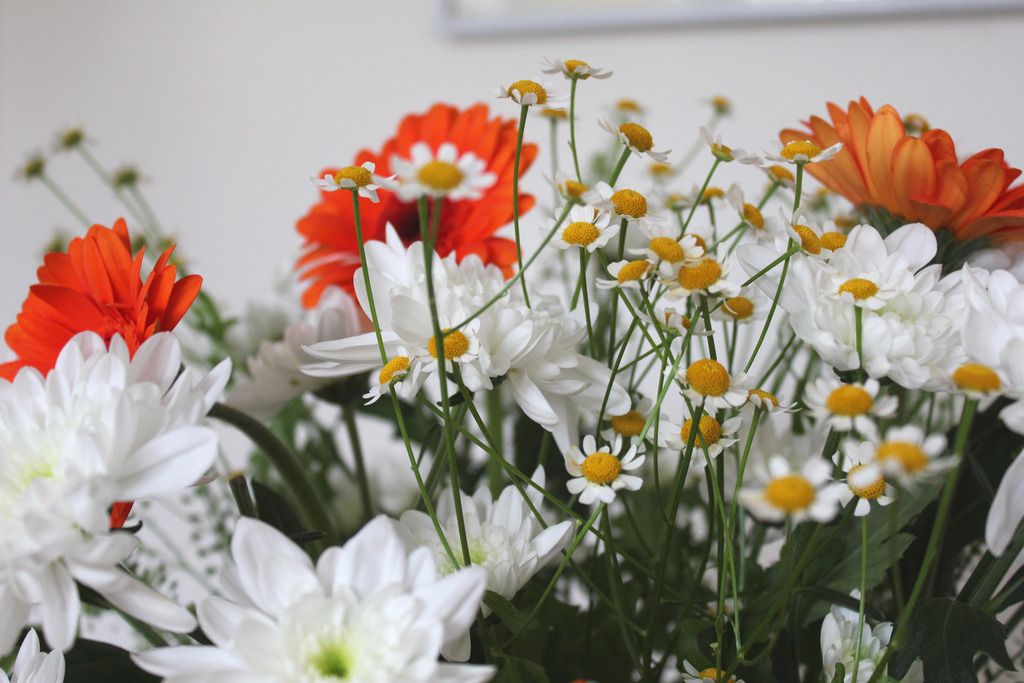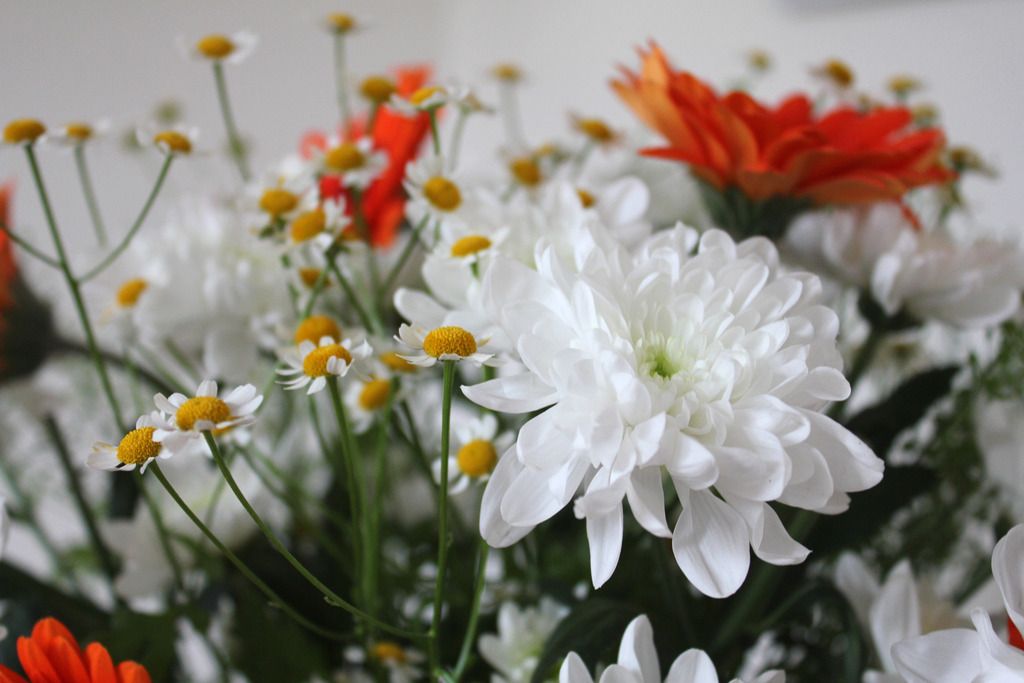 I've definitely said this before on my blog, and I'll happily say it a million more, but I'm such a huge fan of
Blossoming Gifts
, and I always will be. There range for me far surpasses all over online flower delivery companies, and there's just something refreshing about the whole brand and customer service that goes with it.
I was lucky enough to receive a bunch of their beautiful
Valentines flowers
, and I couldn't be happier with the bouquet that came through the door. I actually let my other half choose his favourite from the range, and although this isn't the type I'd usually pick myself, I'm so over the moon with them. When you think of flowers for Valentines day I'm sure your mind will automatically jump to all red/pink bouquets, probably made up of roses or something similar, but this lovely bunch is the complete opposite.
I'd say they're almost a wild flower type of look, and I just love how they brighten up my room. The vibrant oranges really pop against the delicate whites, and I can honestly say they make me so happy when ever I see them. I'm not the biggest fan of Valentines Day, as I find the holiday can be a tad tacky at times, but if this bouquet turned up at my door on February 14th you can guarantee I'd change my mind about the holiday being anything tacky at all!
If you fancy saving yourself 33% off a Blossoming Gifts bouquet then pop the code BGIFTS33 into the voucher codes box. It works across everything apart from the small range of Flowers By Post.