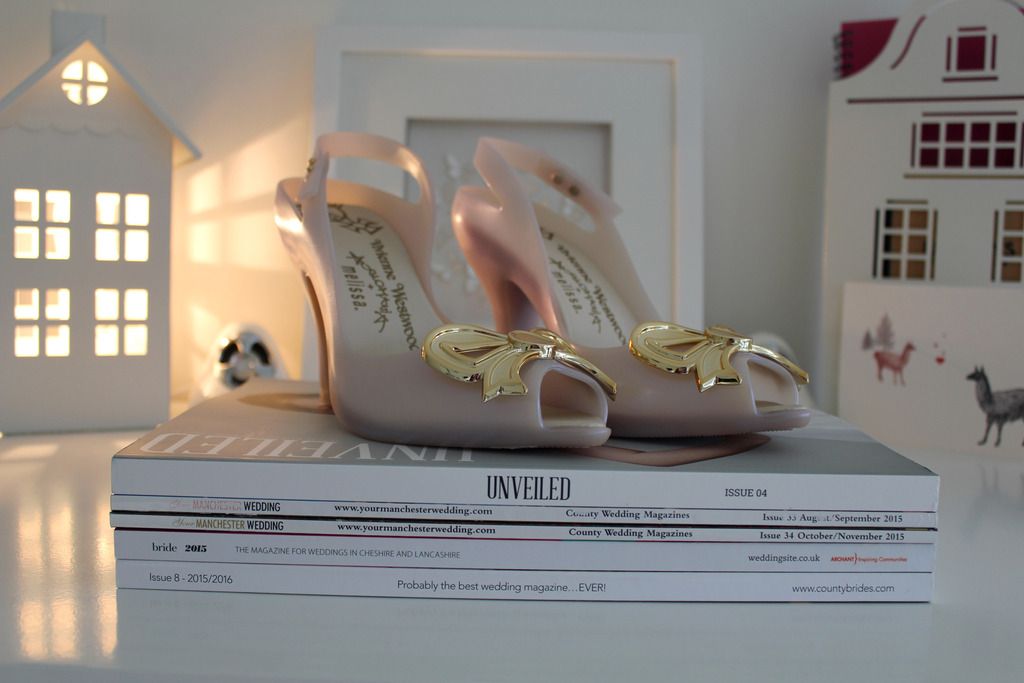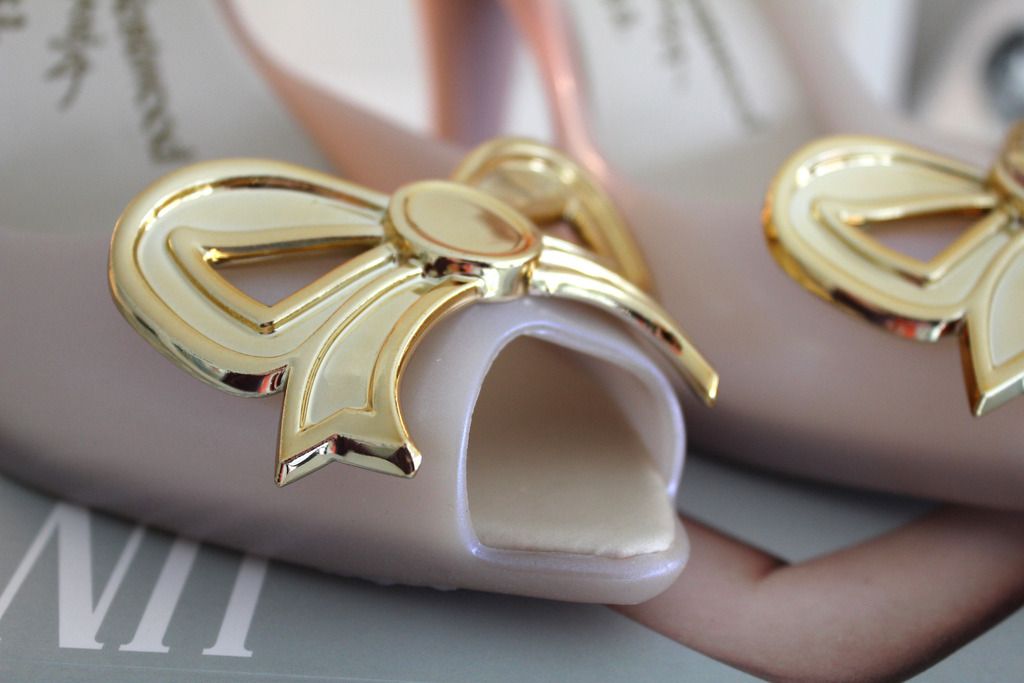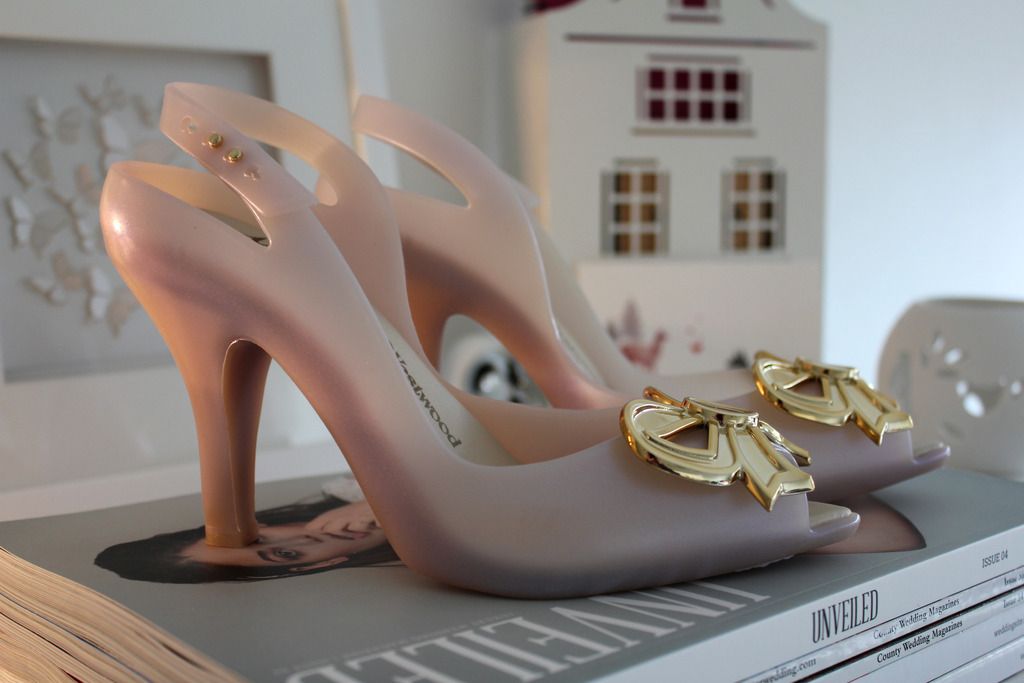 I've made one of the first purchases for the wedding, probably not in the correct order, but regardless I knew that I couldn't have any other shoes for my wedding day apart from a pair of Vivienne Westwood Melissa's.
They're definitely more of a statement shoe, and I know they're not to everyones taste, but I absolutely love them, plus I don't have to worry about them being matchy matchy with my dress and jewellery. I also really love their sweet bubblegum scent, such a girly shoe.
Originally I did plan on buying a blue pair with the hearts because they're so cute, but I'd never seen this bow version before and I liked that they're a little different from the norm, but still pretty classy!
Would you wear these or opt for something more simple?