A Little Taste Of The Middle East
10:30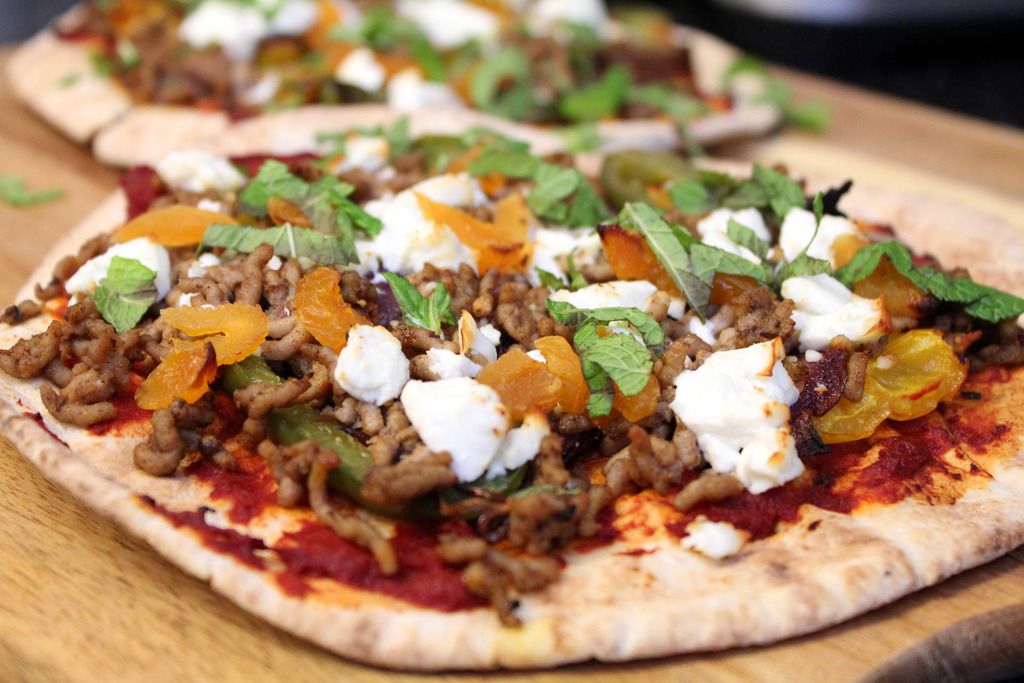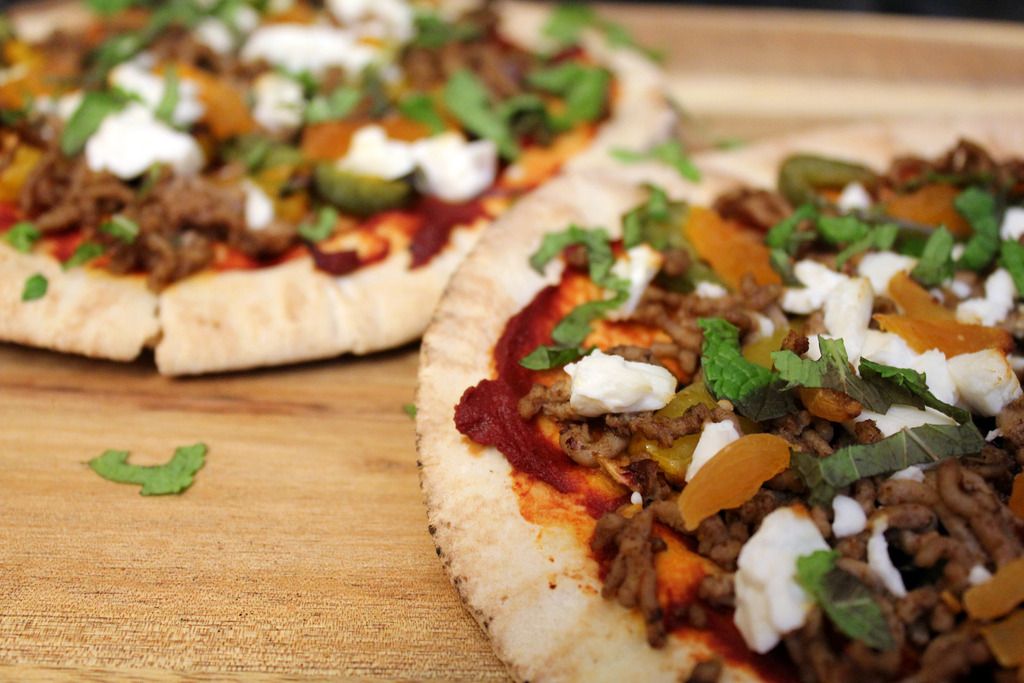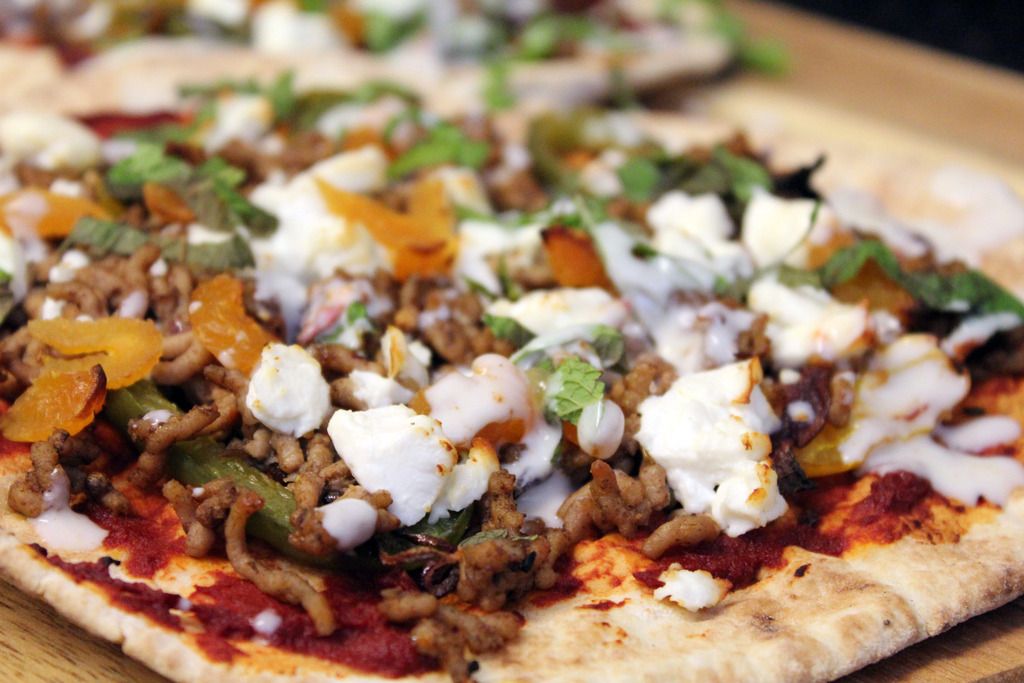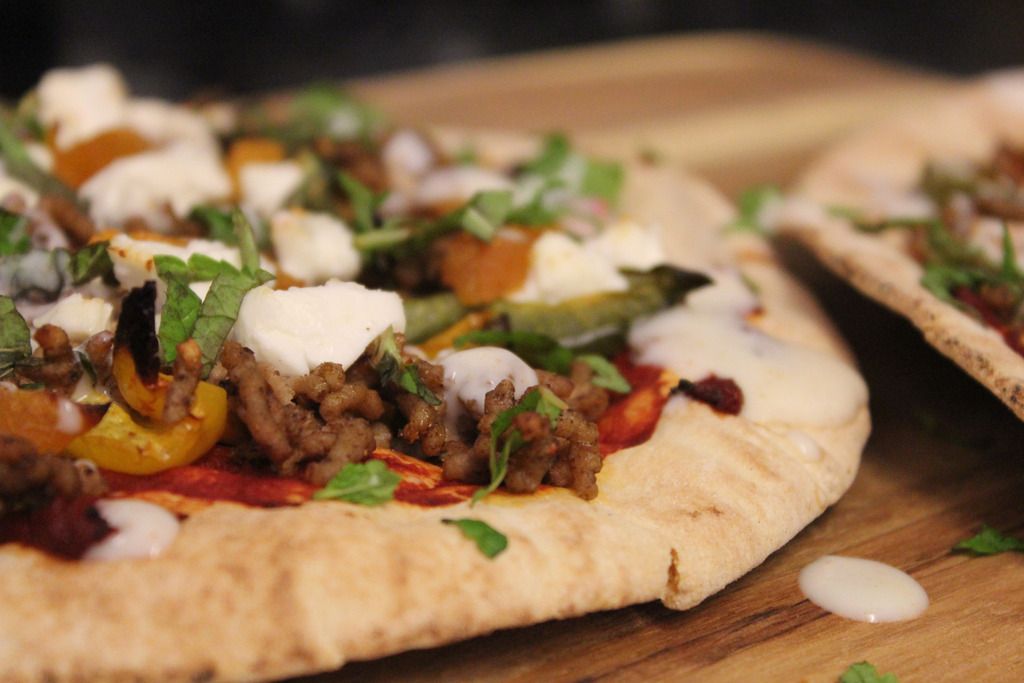 I'm really enjoying creating a few more foody posts at the moment, so I hope you guys are enjoying them, this time I'm bring you a little taste of the Middle East with
Travelbag
. It's a cuisine that we don't tend to cook in our house at all, so I thought we'd mix it up and stick with something we know... pizza! I was super pleased by how these turned out, and I'll 100% be making them again. Scroll down for the recipe...
What you'll need:
• Lamb mince • Khobez Wraps • Feta • Dried Apricots • Mint • Peppers • Red Onion • Natural Yoghurt • Lemon Curd • Ras El Hanout Spices • Tomato Paste
To make:
1. Slice your peppers & red onion, add to a preheated oven and roast for around 30 minutes.
2. Meanwhile cook off your mince, adding in the ras el hanout spices once browned.
3. To create the dressing, mix a cup of natural yoghurt with a teaspoon of lemon curd, and add in a few larger spices from the ras el hanout for colour and a rounder finish.
4. Add the khobez wraps to grill for a couple of minutes on one side to make sure they're hardy enough to hold your pizza toppings.
5. Spread a layer of tomato paste onto the wraps for the base. Sprinkle over the lamb, onion & peppers, along with sliced apricots and crumbled feta.
6. Add the pizzas to the oven until the feta is gooey and starting to brown.
7. To serve, sprinkle over freshly torn mint and drizzle over the yoghurt dressing.
Let me know if you give these a go, I'd love to know what you think!