Evening Bag Essentials
11:30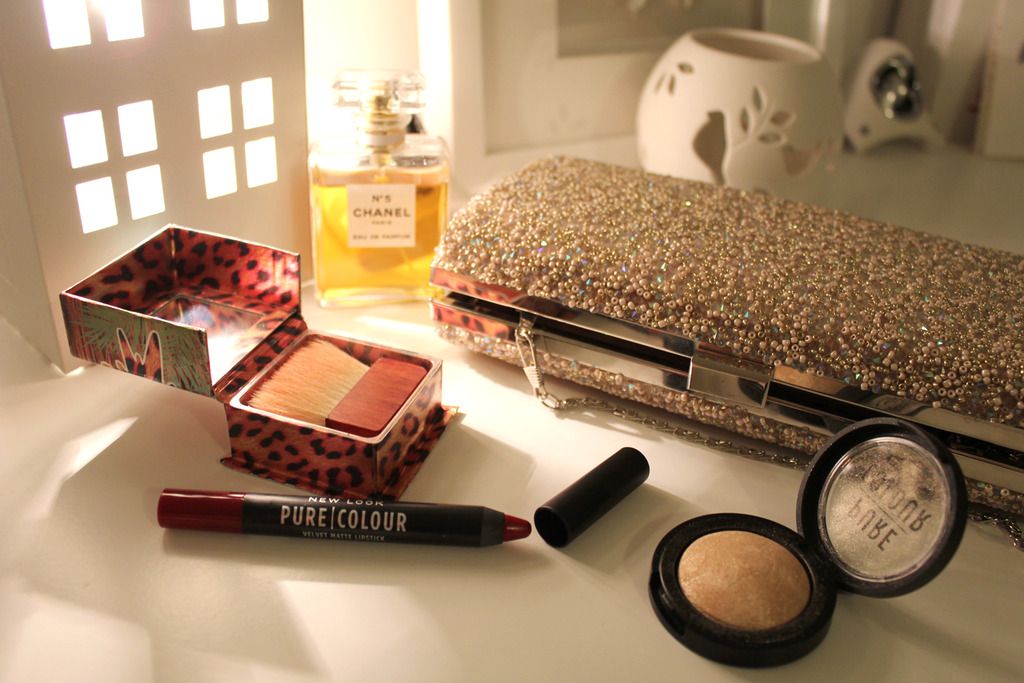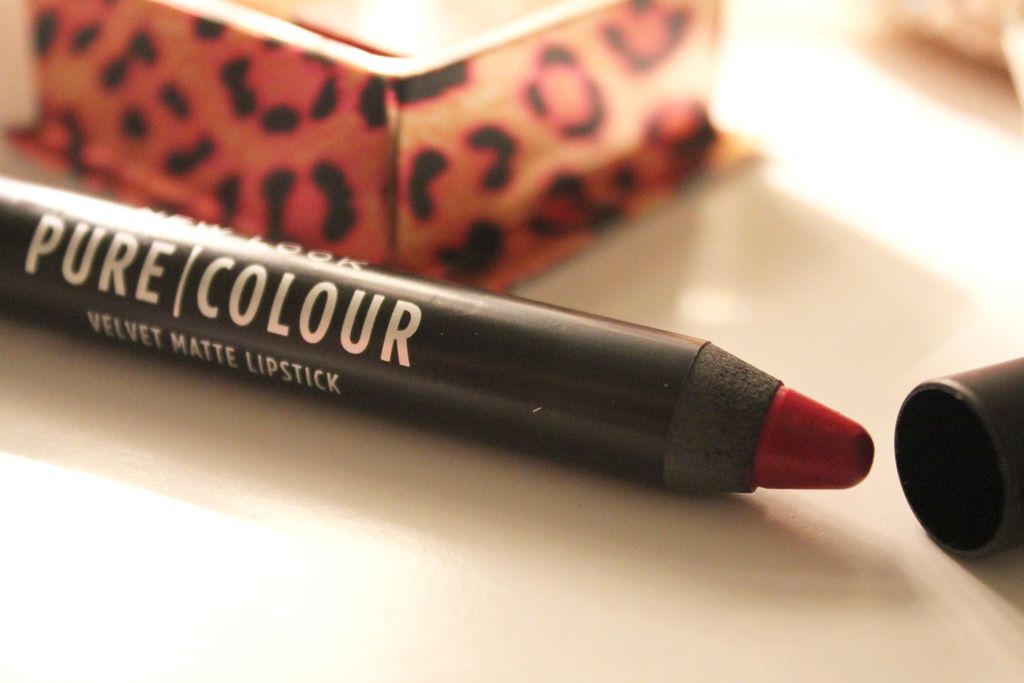 Over these last couple of years I've become madly in love with the chunky heeled boots and a little clutch bag combo for any and all nights outs. It's a simple way to jazz up any outfit without the need to commit to heels that I know I won't be able to walk in all night. The only downside to a clutch bag is the fact that you can't pack your whole life in there, and have to just pick a couple of essentials.
When it comes to a night out, I really love quite subtle eye makeup but a bold lip, so I'm loving this
New Look Pure Colour velvet matte lipstick crayon*
at the moment, such a classy colour that really pops against the gold tones of this
baked eyeshadow*
and
stunning clutch*
. Something else I can't leave at home is a good blush, I'm a big fan of benefits box blushes due to their handy compact brush and mirror, so you'll always find one of these in my bag.
Last but not least, the perfume, Chanel No. 5 is usually my go-to perfume partly because I'm madly in love with it's fragrance but secondly because the sleek elegant bottle is the perfect size to pop in any miniature bag, failing that, a nice sample size bottle is always a winner!
What are your evening bag essentials? Do you love a clutch or would you always opt for a bigger bag?