A Blooming Brilliant Bouquet
10:55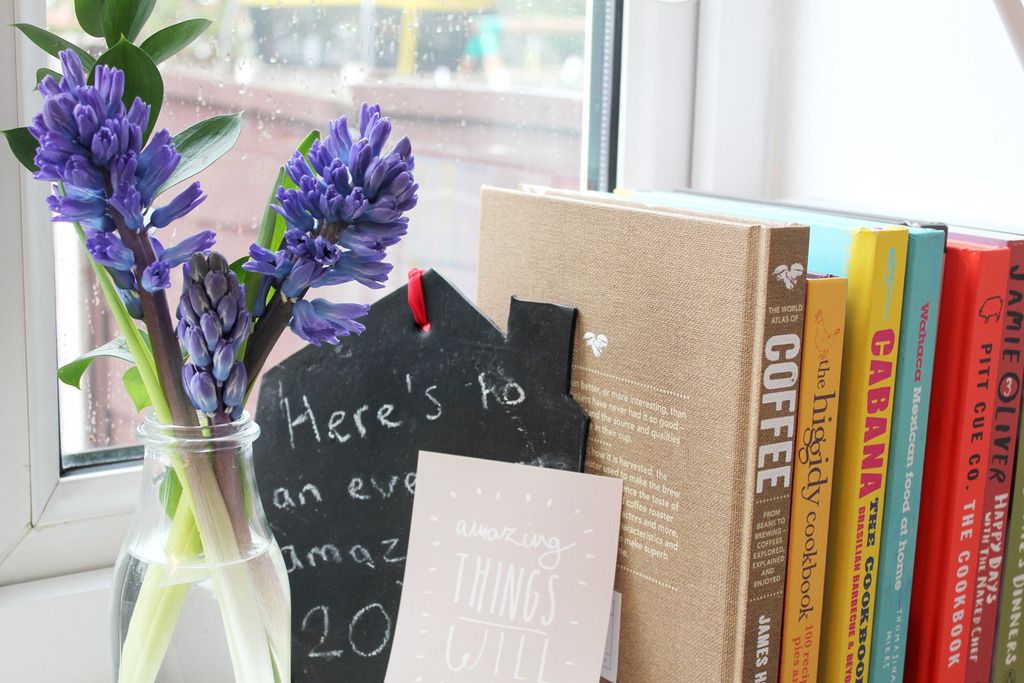 I've reviewed Debenhams range of
Next Day Flowers
a few times
in the past
but still each time they still manage to blow me away and amaze me with how beautiful their bouquets really are, and their Spring bouquets are certainly no exception. I received their Spring Awakening
Flowers by post
, and I don't think I could of picked a prettier bunch, such an elegant mix of roses, tulips and blue hyacinths that have been sitting perfectly in our pretty monochrome living room.
A week on now, and they're still looking just as pretty as they first did, if not even prettier than they originally did because now the tulips have all bloomed. The thing I've loved most about these flowers is the super floral fragrance that I've genuinely been able to smell every time I walk into our little home, we've had visitors round who've asked where the scent was coming from too, so they really are pretty powerful. I'd definitely recommend treating yourself to a little
flower delivery
treat next pay day, but if you can't wait until then you can use the code
DFBLOG25
to save yourself 25%.
Do you love having fresh flowers around the house? What do you think of this bunch?