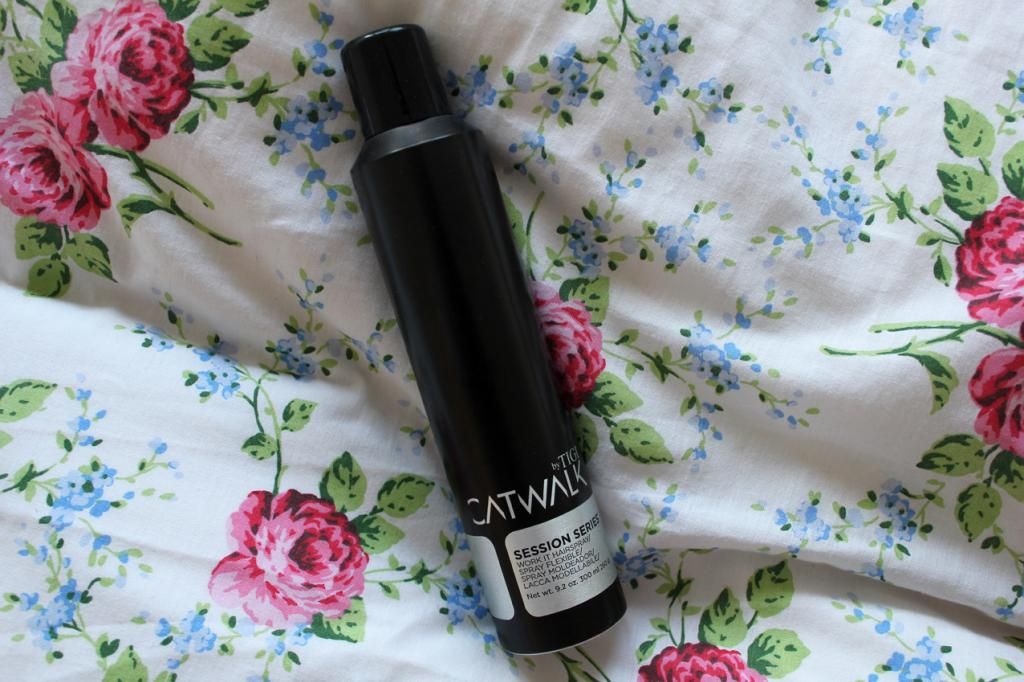 With the party season in full swing, I thought it was about time I hunted down the perfect hairspray, that doesn't just say that it does the job, it actually means it. I feel like I've tried a million & one hairsprays over my life; tresemmé, lee stafford, schwarzkopf, elnett, aussie etc. etc. but I've never really found anything that made me think 'I must buy this one again'.
That could all be about to change with the introduction to Catwalk by TIGI Session Series Work It Hairspray. I'll start with the cons for this on.
1. it gets finger prints all over the matte black bottle which makes me feel a bit OCD.
2. …. nope, that's it, there's just the one, and in all honesty, I can definitely get over a slightly smudged looking bottle!
So what makes it so good I hear you ask? Everything! I love the super sleek premium bottle, and the nozzle works perfectly, even after a couple of weeks use. The fragrance is a lovely floral scent and doesn't smell like something you'd use to terminate a house full of bugs like most hairsprays do. It doesn't leave a horrible rigid feeling, or any sticky residue, in fact you can't even tell it's in there at all but you still have glorious hair that stays in place for the whole day.
You can pick this up from
Hairtrade
who also have a pretty amazing stash of
christmas gift ideas
too which I'm definitely not ogling right now (that bit was a lie!).
Have you tried this hairspray before? What's your ultimate hairspray?