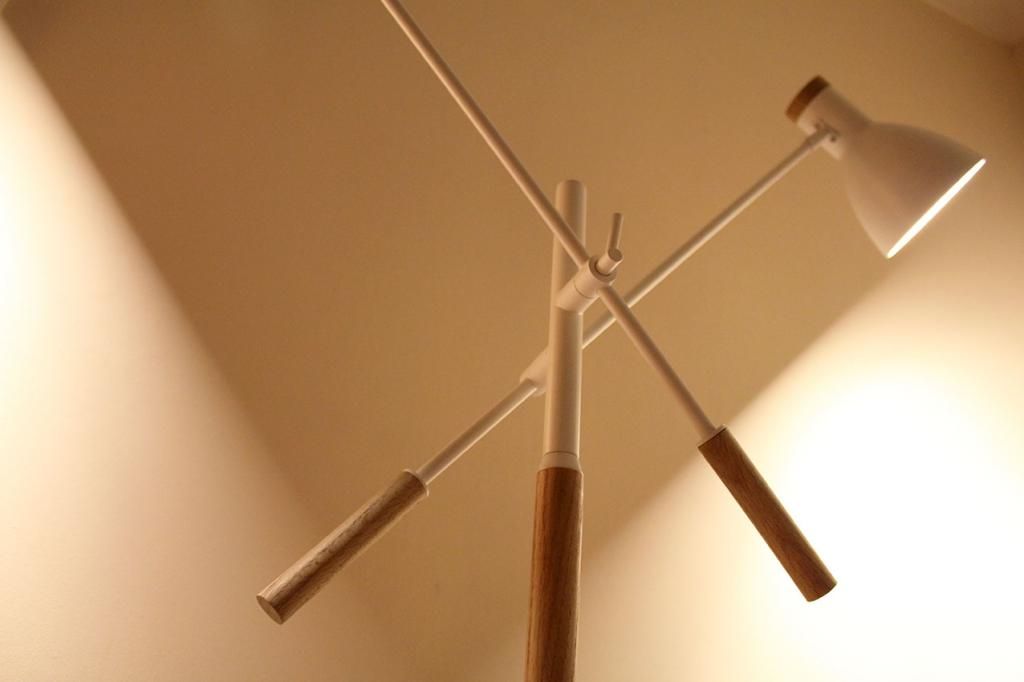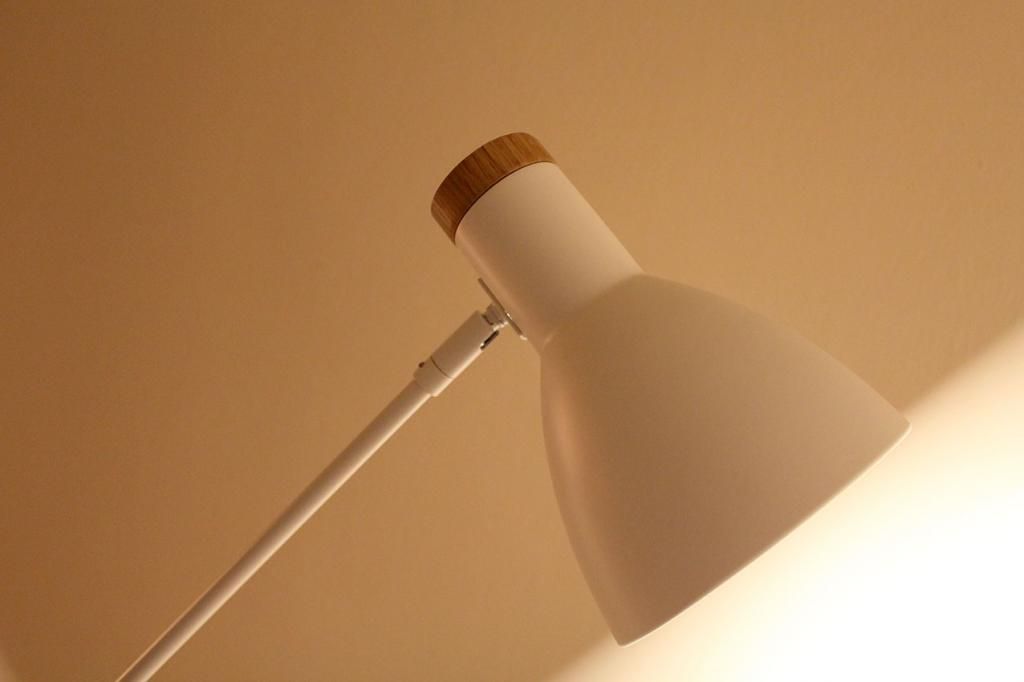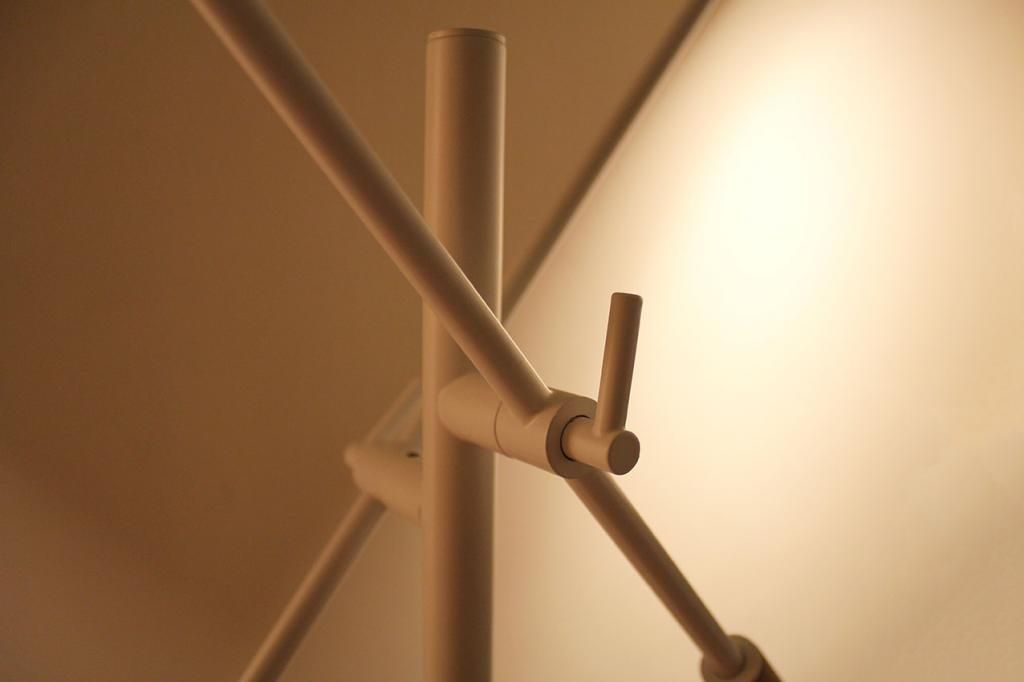 MADE.com
is a website I'll happily admit to spending far too many hours on, seriously, mega hours, especially now that we're
homeowners
-
yeah, that still doesn't feel real
. So you can imagine how excited I am to own the ever so beautiful
Cohen Double Floor Lamp
(the fiancé and I have a real soft spot for lighting and clocks, so much so that when we still lived in our Manchester apartment we had more clocks than we did rooms), it's such a simple and elegant piece, yet it's an amazing statement piece too. It was super easy to assemble, all it took was me (with my complete lack of DIY knowledge), and a tiny little allen key & spanner, I had the whole thing together in less than 30 minutes, which I'd call a success. It's a beautiful lamp with two heads which can point in pretty much any direction, so makes a great corner lamp because you can use it to light up two walls now that we're getting into that cosy Autumn weather. That said, you can actually get the Cohen in a whole number of different versions
here
, so you don't have to just stick baby in the corner. Oh and did I mention you can get it into a beautiful mint version too?
Because we've literally just moved in I thought I'd just share some detail photos for now, rather than it looking lonely in the corner of our room, that said I'll be showing you lots more photos of it in the future, especially when we've got this room together. So instead, I'll show you our plans of how the living room will look once we've taken our old fireplace out, plastered the chimney breast, replaced the tatty old laminate, and the list goes on…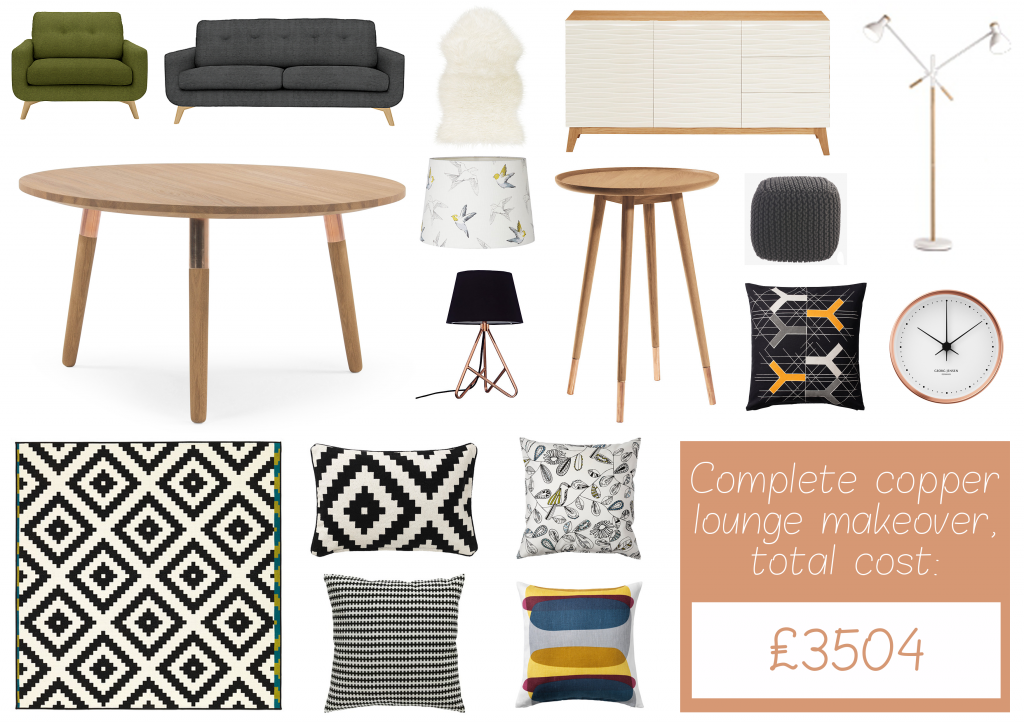 I
've been obsessed with the whole copper trend this summer, and think it's the perfect way to add a bit of character
to add a bit of character to a nice earthy palette. The sofas are from John Lewis, and I've probably been eyeing them up since the day they were first released, they're pretty pricey, but genuinely the comfiest settee I've ever sat on, so I'll be glad to welcome these into my house with open arms. I think we've all seen this rug gracing the background of many instagram snaps, and I'm not surprised because it's super stunning and a bit on an ikea steal, just like the cushions. I think the lamp is going to fit in just nicely with it's new homely friends, and I can't wait until we can finally get the whole thing together.
Have you shopped with MADE.com before? What do you think of the Cohen range?