Viktor & Rolf, His & Hers
11:30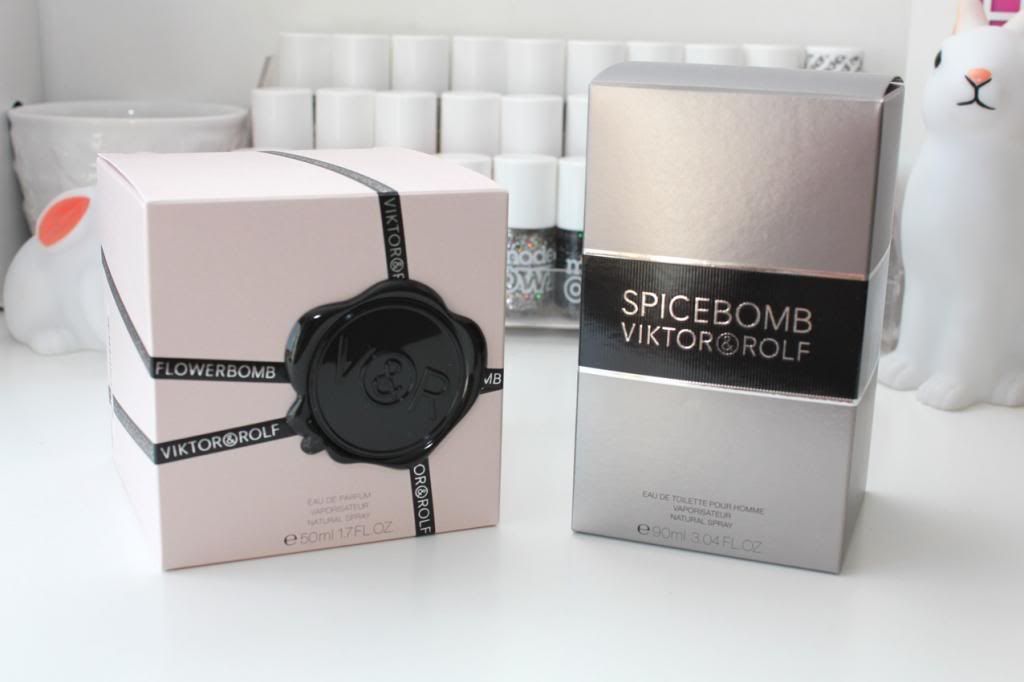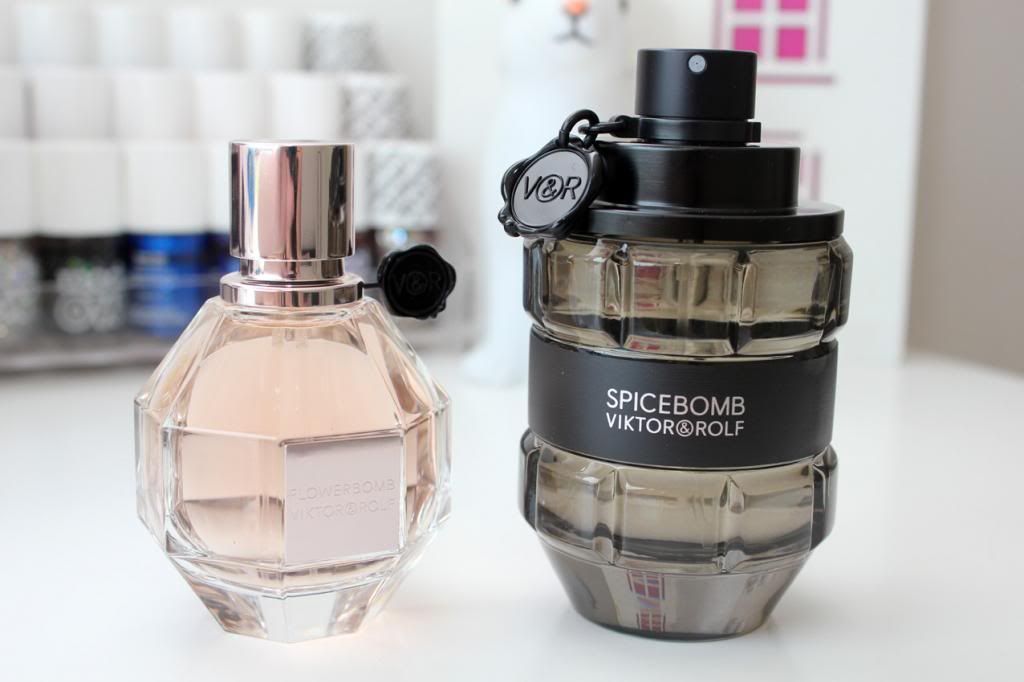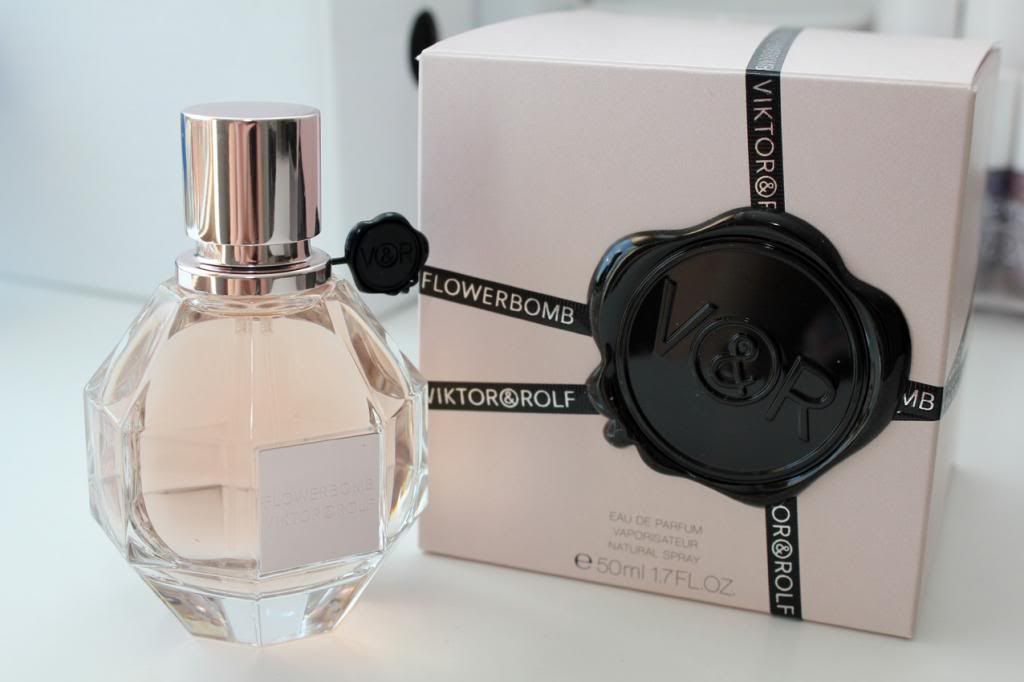 So yeah, we've become that kind of couple, with his & hers perfumes, and in all honesty, I'm not ashamed at all because they're the nicest fragrances we've ever bought! Result of not spending much at all on holiday thanks to the all inclusive cocktails, so we decided to really splash out in the duty free section. They're definitely the most expensive fragrances I've ever purchased, but in my opinion they're more than worth the money!
Flowerbomb is something you've probably seen everywhere, and if you ask any blogger what her favourite perfume is, I imagine 4/5 would say this one. It smells exactly like it sounds, a big explosion of floral notes. I imagine it's what Carrie would smell like
at her wedding
(when Big stands her up - omg the tears!). Everything about it is perfect, the scent which lasts for a good 6 hours at least, the incredibly understated branding and the beautiful bottle itself. I'll 100% be repurchasing this when it's run out!
Spicebomb is just as equally incredible. Firstly, check out that completely untacky grenade style bottle, you even need to pull out the Viktor & Rolf pin just to get it to spray - that's pretty neat right? Plus it smells unlike any other men's fragrance I've ever smelt. Like the name, it's incredibly 'spicey' but not like something an old dapper man would wear, it's like a modern day spice with fruity undertones. It's pretty hard to explain this one, but I promise you it's pretty delicious. Next time you're passing Boots pop in and give it a sniff, you'll see why we love it!
I'm definitely happy that we've got a Viktor & Rolf family going on (including the new Bon Bon which I reviewed
here
), it's hands down my favourite fragrance brand. Have you ever tried either of these? What's your thoughts on them?