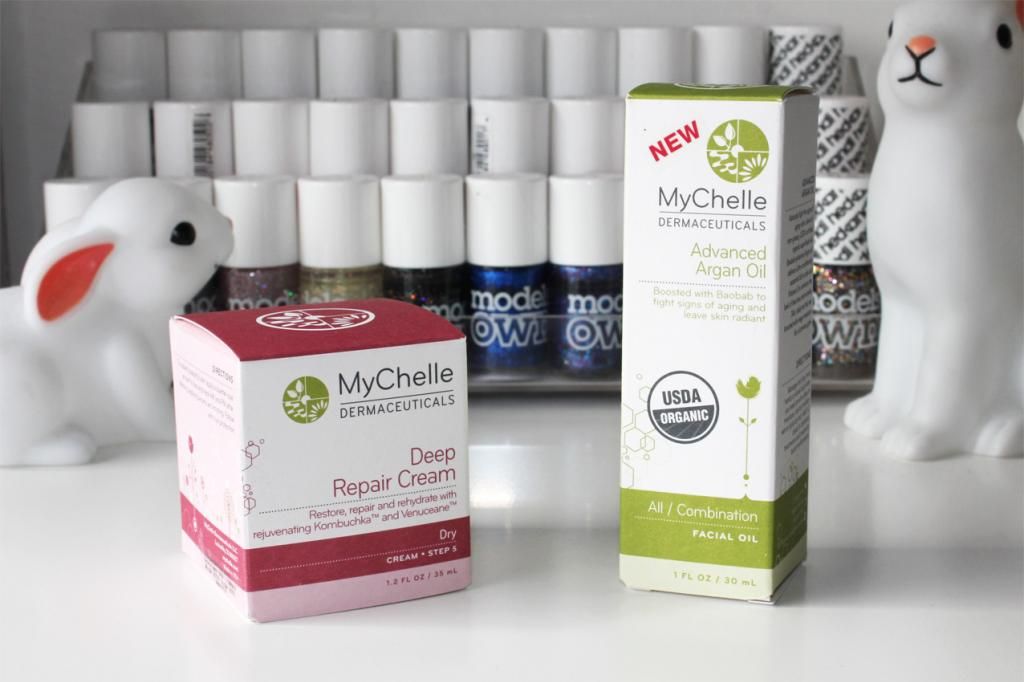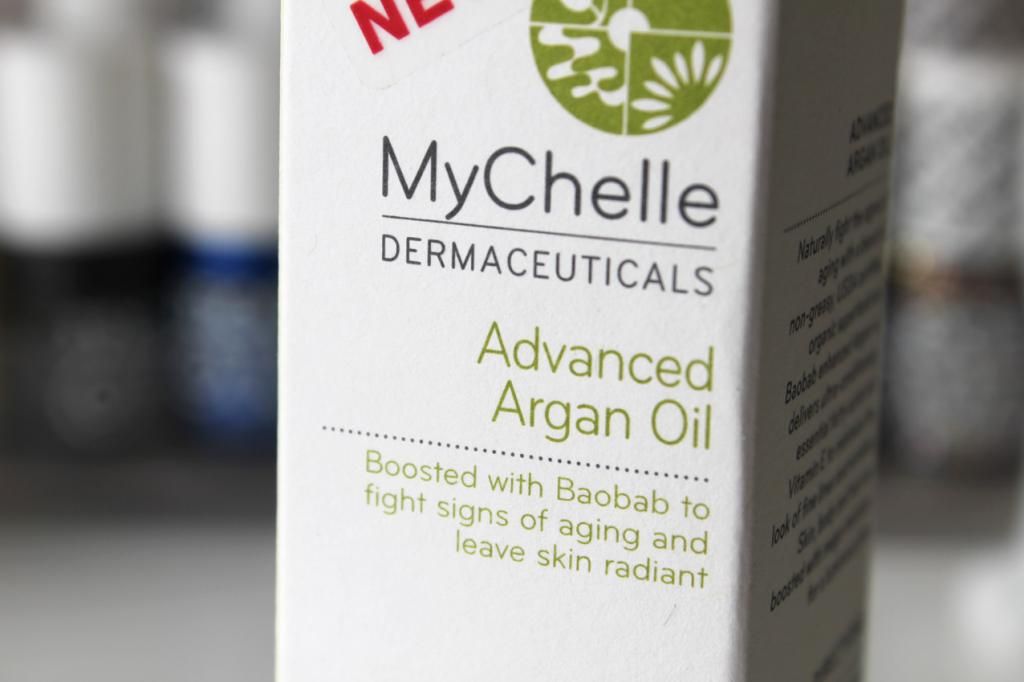 MyChelle
is a brand that I've not been too familiar with, but I'm always up for trying out another skin brand, you never know, one day you might find that killer product that's perfect for your skin and you'll buy it again & again & again for the rest of your life! The lovely people over at MyChelle sent me a couple of their products right for my skin type to try out (which is mostly dry with the occasional blemish), one which is the Deep Repair Cream, and also the Advanced Argan Oil.
Recently my skin has been extra dry, I won't bore you with the full story but our flat is extremely hot, like living in a bloody greenhouse, & my poor skin's been suffering from it. So it's Deep Repair Cream to the rescue - an all natural, vegan friendly & gluten free cream which hydrates & repairs tired, dry skin. I find the cream to be lightly fragranced, with a thick custard appearance, both in colour & texture, but thankfully, it's not sticky and sinks into your skin pretty quickly. I'm pretty impressed that this has managed to clear up most of my dry skin, however I wouldn't say it's done too much with my blemishes, so I'd probably give it a 6/10.
For me, the star product has to be their Advanced Argan Facial Oil, which is a great multipurpose product - you can virtually use it for anything! MyChelle suggest
"
Massage into face, neck, hands or whole body when you need an extra dose of moisture. Use to condition wet or style dry hair. Add 1-2 drops to cleansers, treatments and creams to boost performance.",
I've been using this mostly for my hair, as I'm not too keen on using oily products on my hair. Using the handy dropper applicator I've been mixing this in with my everyday hair product - Percy & Reed Volumising No Oil Oil, (yes it does kind of defeat the object), and I've found my hairs been a lot more luscious and healthy looking! I've even dropped a couple of splashes into my conditioner for those other days when I'm not putting various products into my hair. I'd give this one a solid 8/10.
I have to admit that I'm pretty impressed with MyChelle & will probably look to try other items from their ranges. Have you tried anything before? Would you now?