Kate Spade Inspired Nails
11:30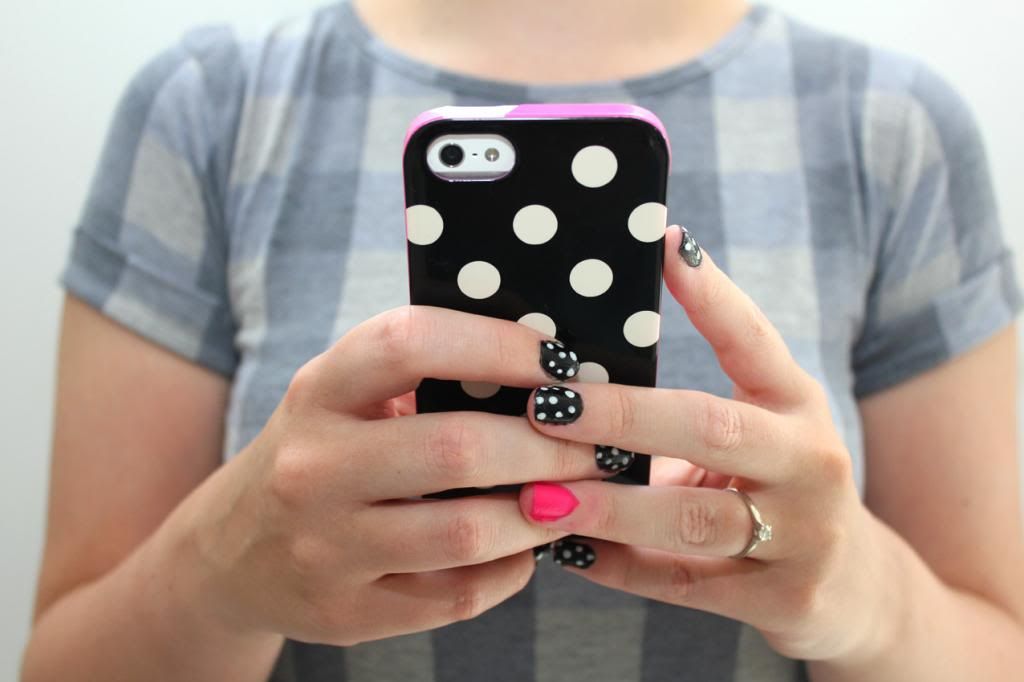 I'm sure I've mentioned how much I love Kate Spade as a brand, it's just so simple and elegant but still super playful at the same time. I still have my heart on this absolutely
stunning watch
, which I've been lusting over for ages despite the amount of hints I've dropped to a certain someone.
To celebrate getting this beautiful new case I decided to match my nails to it's gorgeous print. The colours I used were all Models Own in Snow White, Matte Black (with a gloss top coat) and Bubblegum which perfectly matched the pink side on the case (despite how it looks in the top photo). I did actually attempt to do a small black spade on my accent finger, but failed miserably twice, so I gave up in the end, I think I need a new nail art pen for such an intricate job! Regardless, I'm really happy with the finished job, and will definitely be heartbroken when they inevitably start to chip.
Do you love Kate Spade as much as me? Will you be trying this super easy nail art?