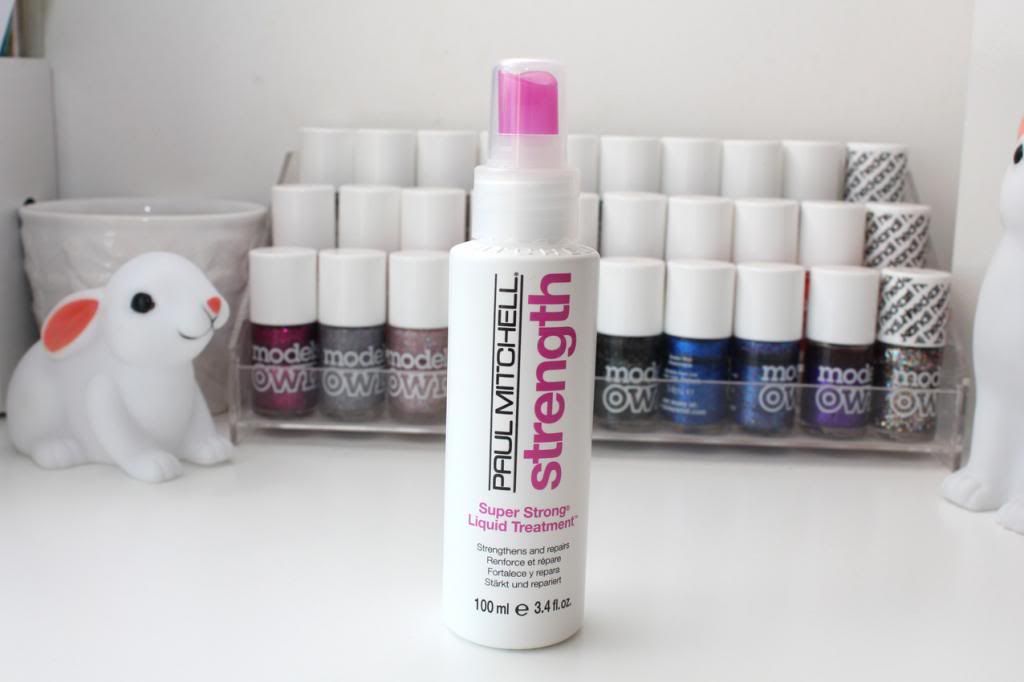 When I'm going away, I always try and protect my hair from all the heat, over styling and other nasties that really dry your hair out. This year I took a huge bottle of Aussie Take The Heat styling spray, which I used to spray all over my hair before heading out in the sun, kind of like a sun cream. Since I've been back I've been using this little beauty from
Hairtrade
(the UK online supplier of
hair extensions)
, which is said to strengthen and repair hair.
I've been using this for around about 3 or 4 weeks now, and simply spray on to towel dried hair from my mid lengths to ends, (it does say to spray all over, however as I have fine hair I tend to always avoid my roots to prevent them from becoming greasy). I've found that it makes my hair a lot easier to get my tangle teezer through, as I do sometimes struggle with snagging. As far as I can tell, my hair has a lot less split ends and breakages than it did 4 weeks ago, so I'd definitely purchase this again, and would probably actually use it whilst I was on holiday too. I'm also really impressed that this is a spray on liquid, as products I've used in the past have always been pump serums, which are a little harder to distribute through your hair.
Have you tried this before? Are you a fan of Paul Mitchell products?