Viktor & Rolf New Release
11:30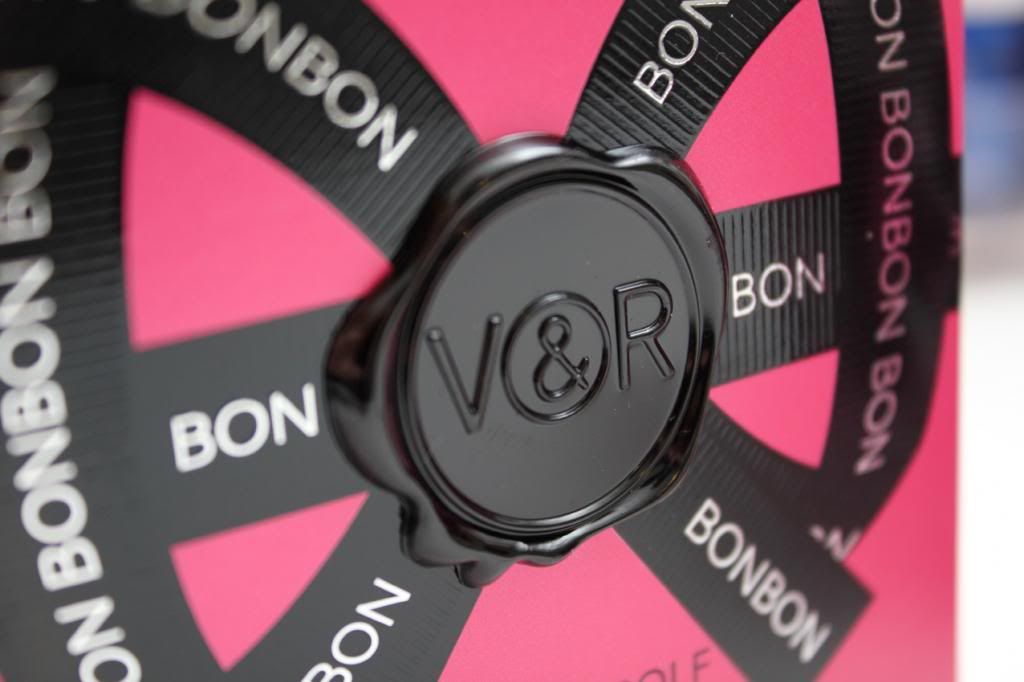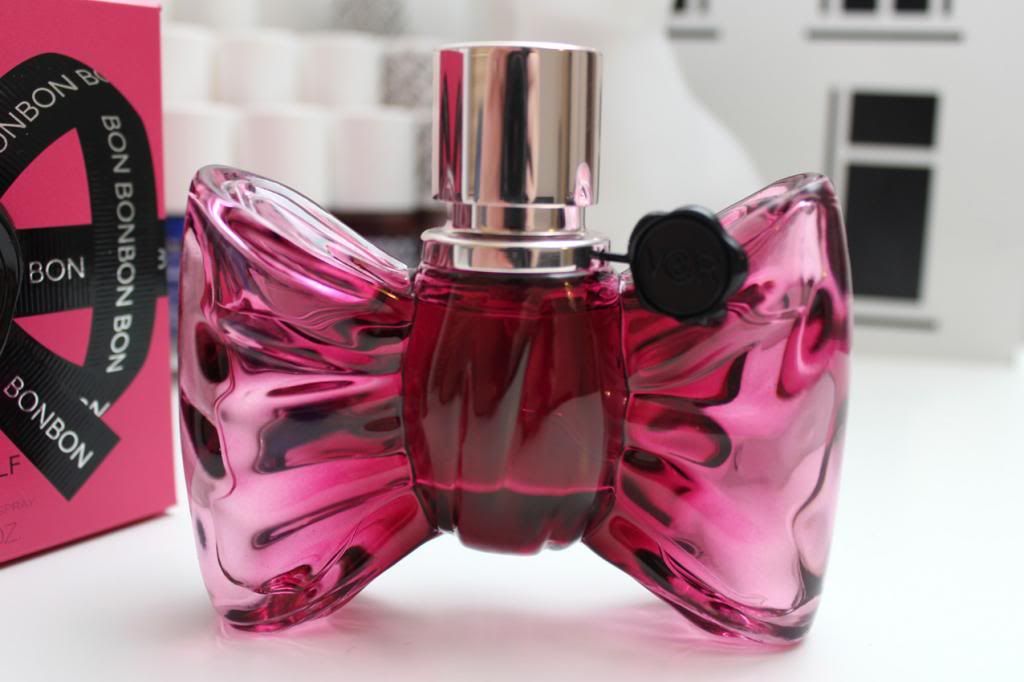 I'm pretty excited to tell you about the best perfume release of 2014. Yes it's only April, and yes that's a pretty big statement, but I challenge you to find a nicer perfume than this! I was kindly sent BonBon to try out before it's release in
Debenhams
on the 21st, and I do have to admit that I already had high hopes for this one due to the fact that I think Flowerbomb is probably the most beautiful perfume ever made, but I'm happy to say it didn't let me down.
Let me start by saying that I absolutely love the packaging and the V&R stamp logo, although it does remind me of
this perfume
that I recently reviewed. The fragrance is incredibly sweet, but in a good way, the main notes I get are caramel and sweet fruity scents like orange and peach. The first time I tried this I wore it to work, and honestly wanted to go thrusting my wrist in everyones face shouting "how good do I smell?!". I decided this would probably be inappropriate. You really do need to pop into Debenhams next week to try it for yourself, I'm 99% that you won't be disappointed. One last thing that I need to add is that the wear time on this fragrance is incredible, I spritzed twice at around 7.30am and could still smell it when I was leaving work after 6pm!
Are you a big fan of Viktor & Rolf too? Will you be dying to try this?