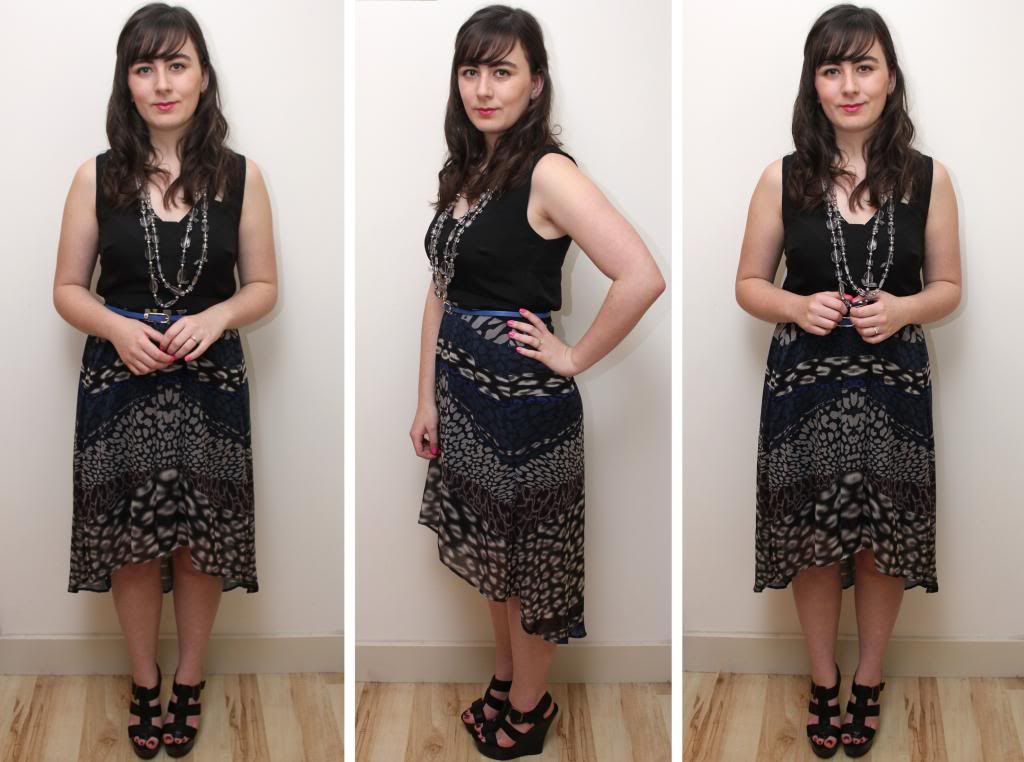 Dress: Warehouse. Belt: Oasis. Shoes: Steve Madden.
I'm not going to lie, this is definitely me getting into April holiday mode already, it's never too early is it? This dress has been hanging in my wardrobe for a couple of months just waiting to be worn but I didn't think it was really winter appropriate. I really like the fitted black top and contrasting mixed animal print skirt. I've got a couple of lovely dresses from Warehouse at the moment, it's definitely quickly becoming my favourite brand.
I'm also falling in love with my enrapture totem styler, which is sneaking its way into my daily routine at least once a week. My lovely fiancé bought me them the Christmas before last but I've only just started using them properly now that my hairs getting longer as I feel it needs styling up a bit more every now and then. Do you have any hair tips or styles for longer hair? Or can you point me in the direction of some you like to use?