Organic Orange Blossom Shampoo
11:30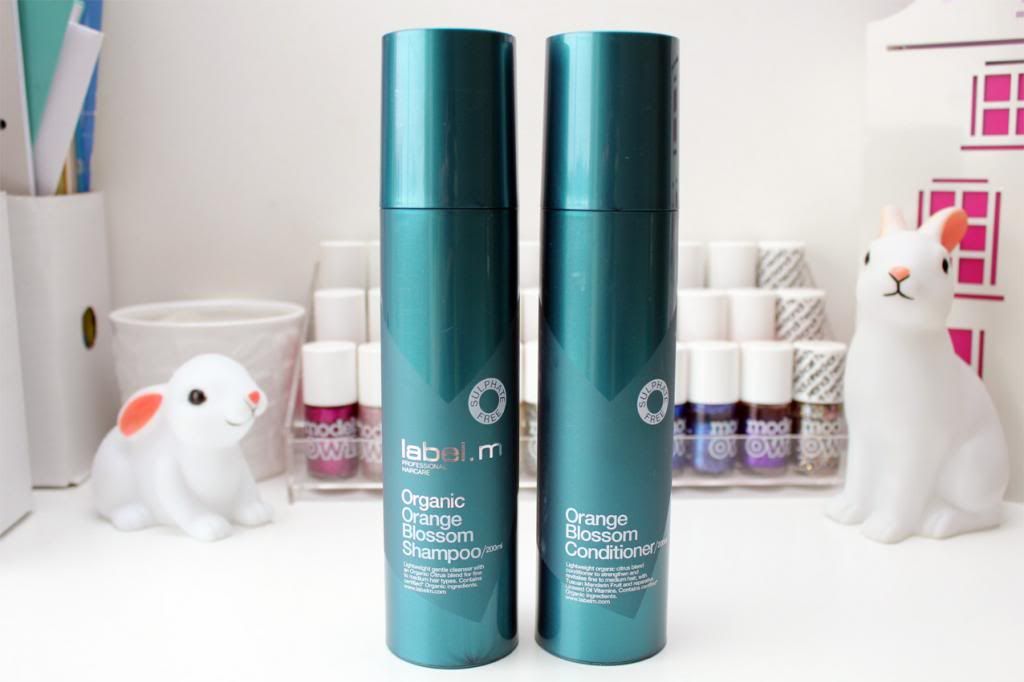 Since discovering label.m products just before Christmas (
review here
) I've been keen to try out some of their other products, especially this duo because it sounded so pretty. I do like to try out organic products, especially ones without nasties such as sulphates, it's never at the top of my list. Instead, I prefer to look for a product that, actually works, and secondly, something that smells delicious - both my boxes were ticked with this duo!
I can't even begin to describe how heavenly this scent is, its just so fresh, and fruity, and floral... basically they should of named it 'Summer In A Bottle', this will definitely be the shampoo I'll be reaching for all through Spring Summer. The formula is described as lightweight, and I'd say they nailed that, I find that it doesn't foam all that much in your hair, but you still have lovely clean feeling hair. The bonus is is that it hasn't been weighing my fine hair down like other shampoos & conditioners, instead it's been lively and bouncy.
The only teeny tiny gripe that I have with this duo is that it's hard to photograph because the bottle textures are hard to focus on, but if you're looking for something for your hair rather than a piece of art, then I'd 100% recommend these, haha. Saying that, the bottles are pretty beautiful, and they dispense perfectly for use in the shower. You can pick label.m up from
Hairtrade
, who are one of the best retailers of hair
extensions
.
Have you tried label.m before? Will you be trying this duo for Summer?