Batiste XXL Plumping Powder
11:30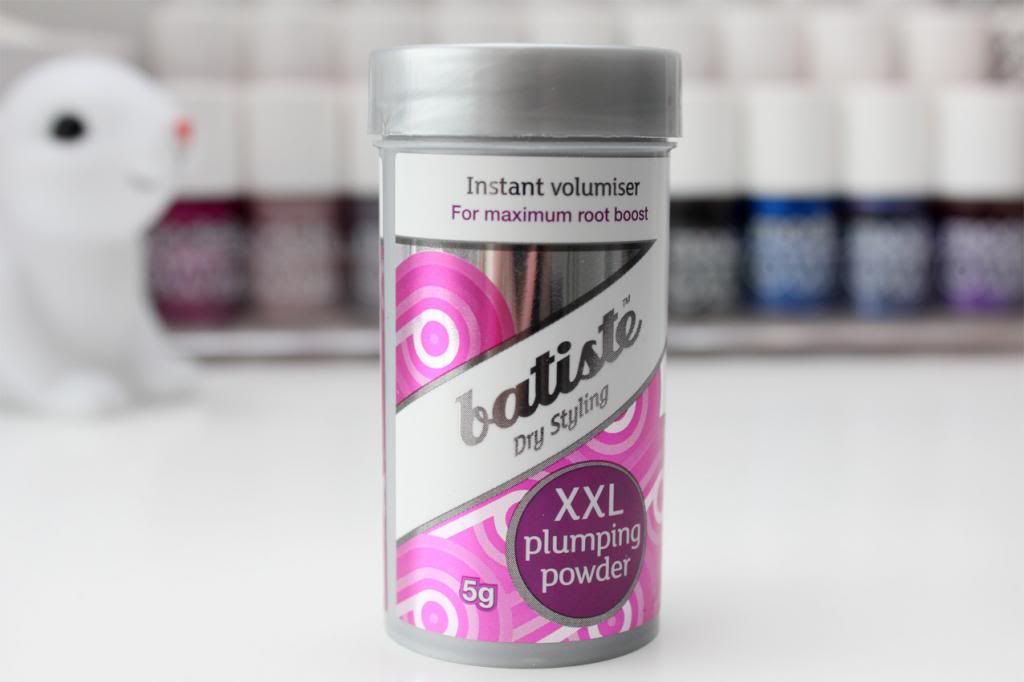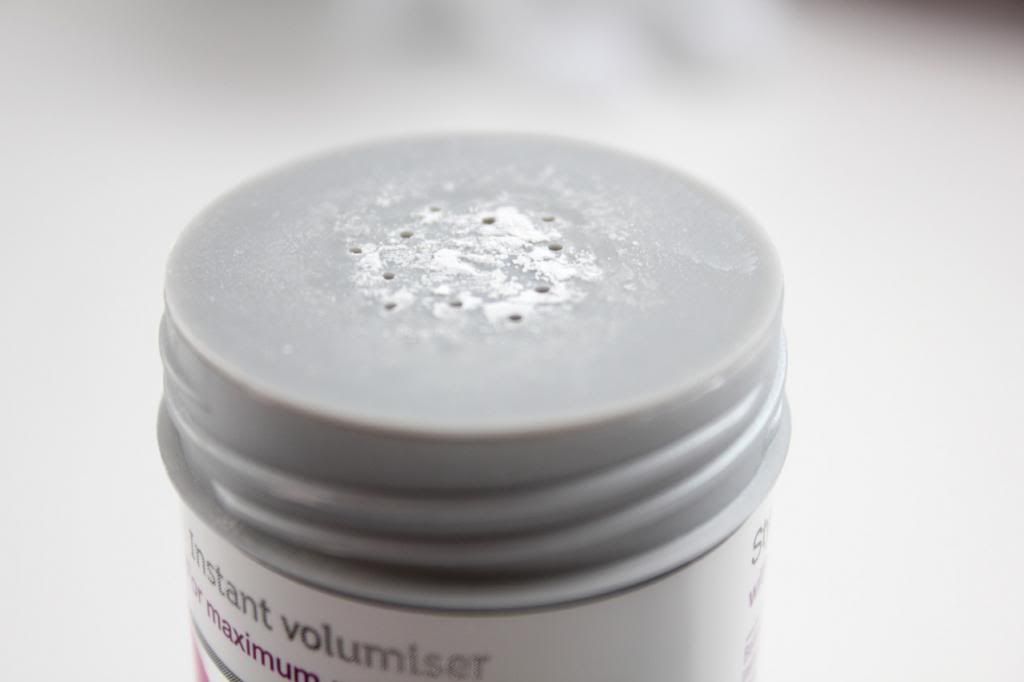 You already now that I'm a huge fan of Batiste hair products, so I won't bore you with another heartfelt love confession, although if you do want to hear more you can check out a couple more of my Batiste reviews
here
and
here
. XXL Plumping Powder is one of my newest hair product additions, and is definitely my favourite, I think every girl needs this on her dressing table.
At £3.99 a pot it doesn't break the bank, so there's really no excuse not to add one of these to your basket next time you're out and about. This little tub contains 5g of product, which I imagine will last forever as you literally use the tiniest amount. To use simply sprinkle a small amount onto your roots (when your hair is dry) and rub in with your fingers - it instantly turns your hair more rigid with a matt feel which really holds the volume. Due to having fine hair I can't usually hold volume as it slips straight back out, but I actually found that my hair stayed voluminous all the way until I washed it the next days - now that's results! You can see my before and after above, and it's hard to deny that it works.
Have you tried this product before? Will you be dashing to the shops to pick it up?