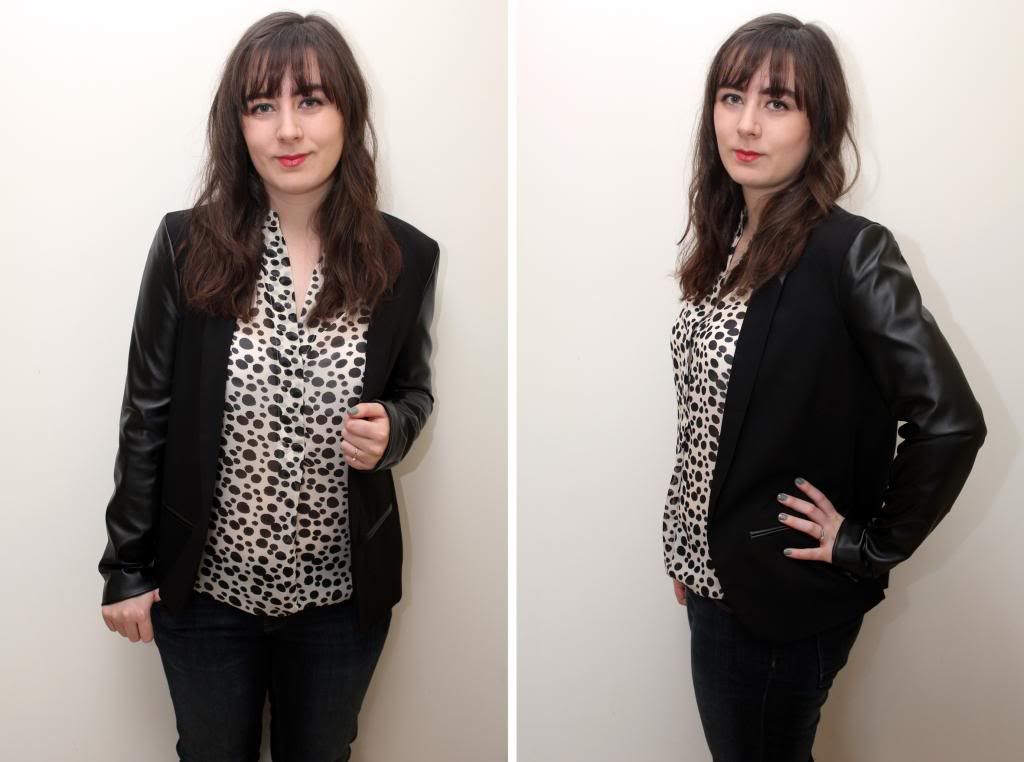 Blazer: Crafted. Top: Dorothy Perkins. Jeans: Next.
It's always good to let out your inner Cruella Deville, although I'd never want a real fur coat like her! I picked this top up as soon as I spotted it in Dorothy Perkins, I just love a bit of dalmatian print, or anything with a good monochrome look anyway. Speaking of dalmatian print, I'm still regretting not buying everything from
this wishlist
I did ages ago...
It's a super versatile blouse, that you can easily rock it up with a leather jacket/blazer and a pair of jeans, but I've also squeezed it into my work wardrobe pairing it with a cotton blazer and tucking it into a black fitted skirt.
What's your weakness when you're out shopping? Is there something that your wardrobes overspilling with?