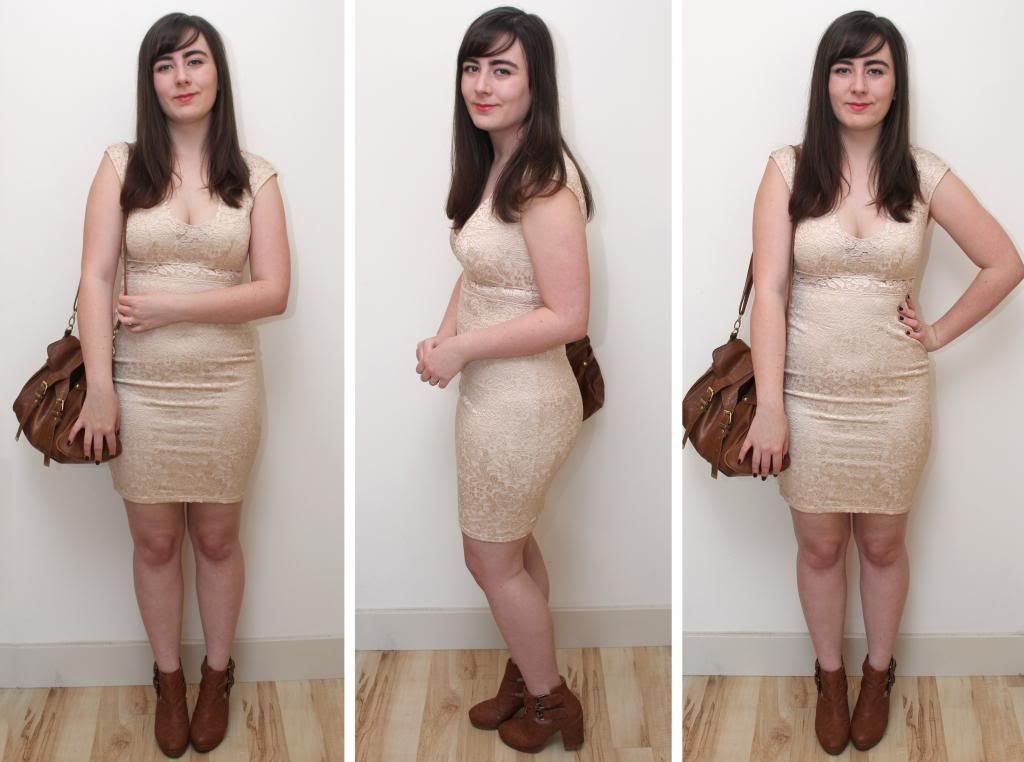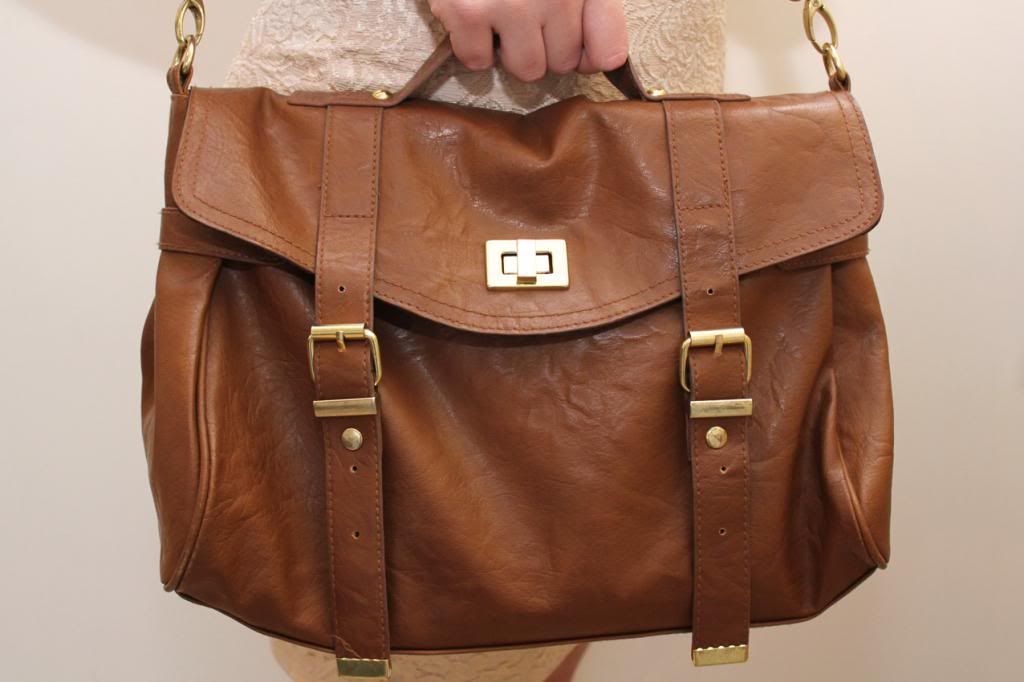 Dress: River Island. Bag: Matalan*. Boots: She Likes*.
If this dress tells me any one thing, it's that I'm in desperate need of a tan, so yeah, sorry about my milky white skin! On the plus side, I'm getting very close to my first proper beach holiday in 5 years, it's not been an easy ride.
My lovely parents bought me the dress for Christmas, after I pointed them in the right direction. I tend not to go for too much lace as I think it can look a bit dowdy on me sometimes, but I just loved the colour and cut so I thought it would be worth the risk. It's the sort of dress that you'd be able to pull out and glam up any event with, the all new LBD (little beige dress), see what I did there?
I've also fallen back in love with this bag, it's the one I picked up for Ladies Day with Matalan, and it's recently crept back into being my everyday bag. Not bad to say it was less than £15 if I recall correctly!
Do you ever buy clothes a bit out of your comfort zone? Do you think it pays off?