Batiste Conditioning & Strength
11:30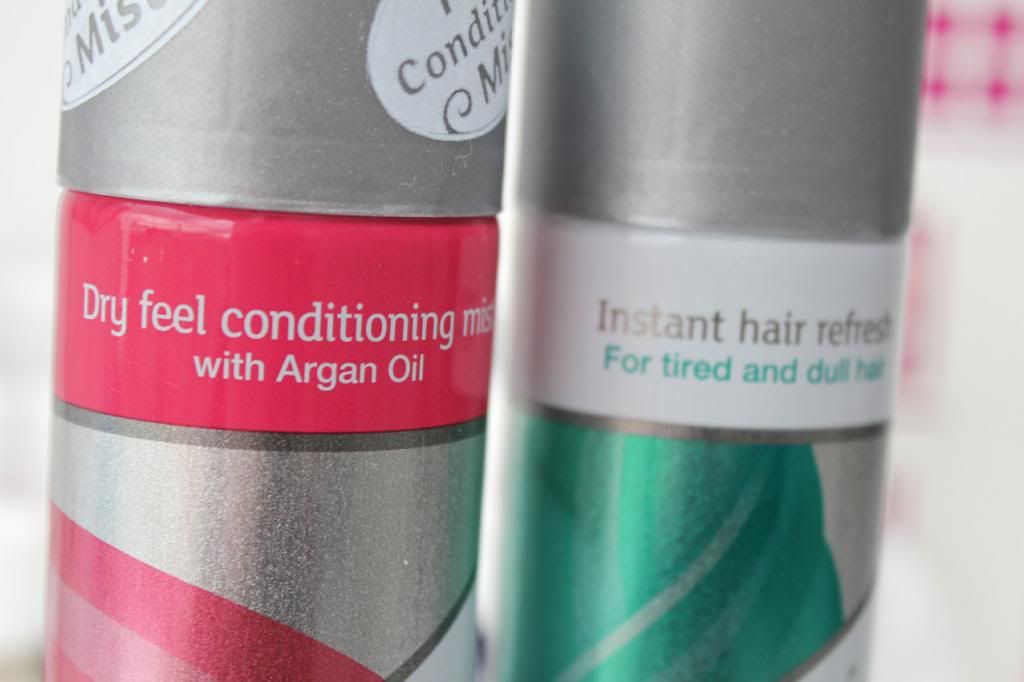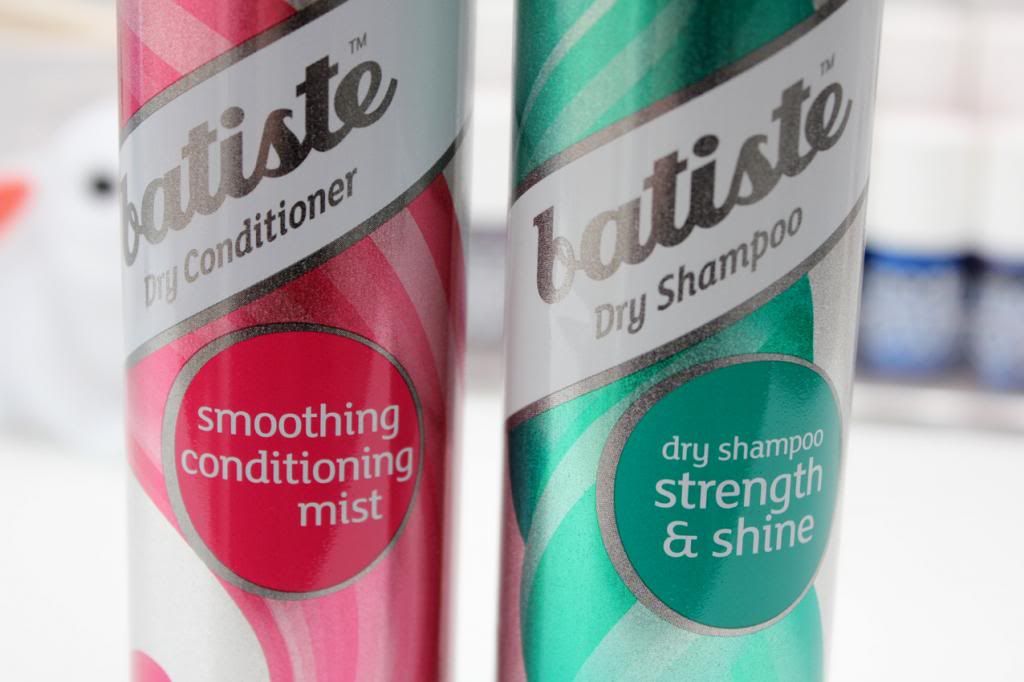 I'll admit it, I'm a complete
Batiste
addict, I just don't think that any other dry shampoos can even come close to matching Batiste, even if you spend £20 a bottle! I always have a bottle or two on my bathroom side, currently we're halfway through a giant tropical spray, and the
XXL volume
which is perfect for giving your hair a bit of a boost after work if you're going out. Obviously when I discovered that Batiste have added some new lines to their range I just had to try them out. Both the Smoothing Conditioning Mist and the Strength & Shine Dry Shampoo have a similar, if not the same scent as the XXL volume spray which is a lovely rich fruity floral perfume fragrance.
I've been using the pair at the same time, starting with the Strength & Shine shampoo to give my hair a bit of a refresh so that I can wash my hair every other day instead of every day. I haven't noticed any big difference between using the Strength & Shine and any of the other Batiste cans apart from a tiny bit less of a white residue left behind, which is great for my darker hair. That said, I imagine I'll continue to buy this bottle once I've finished my others as I think that you'd see noticeable healthier locks after a good few uses due to it's L-Arginine which helps to stimulate hair at the follicle, which strengthens and also makes your hair a lot more naturally glossy.
I'm no stranger to a nice leave in conditioner spray, but I love the fact that Batistes Smoothing Conditioning Mist is applied to dry hair, meaning you can get smooth and shiny locks whenever you want! I've definitely noticed a difference to the look and feel of my hair after using this mist, it's one that will be living in my handbag from now on, for any frizzy emergencies,
Do you love Batiste? Have you tried this wonderful duo?