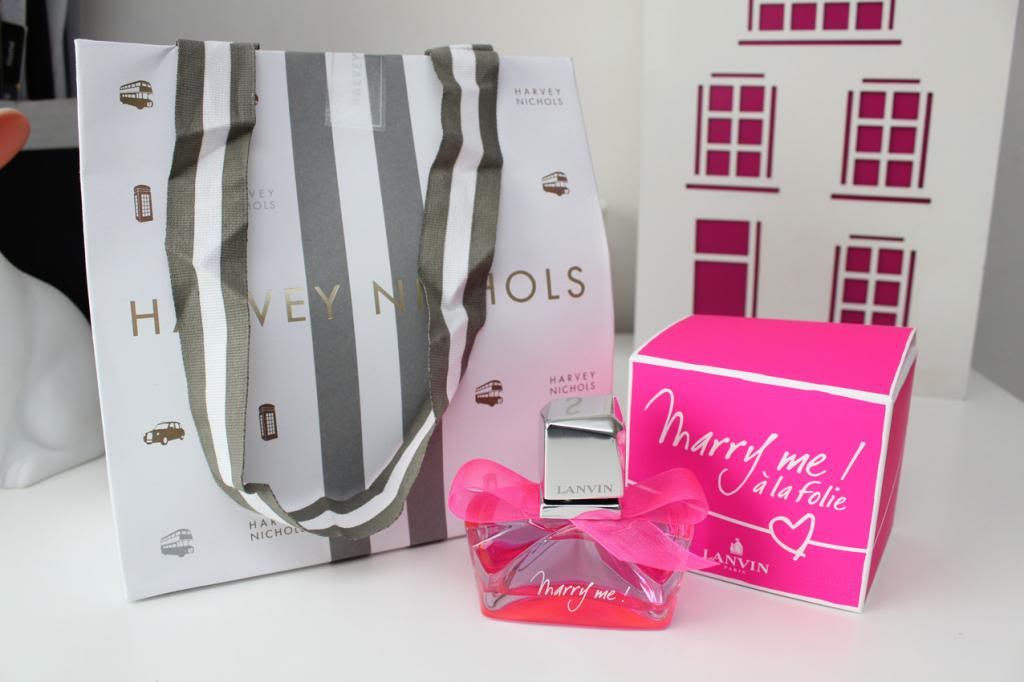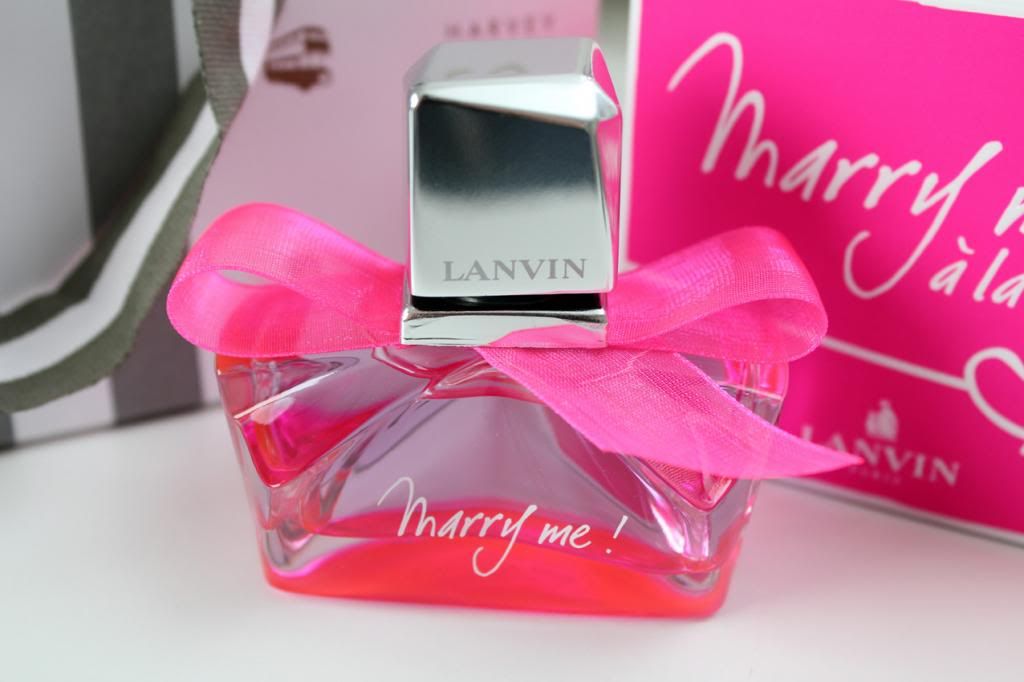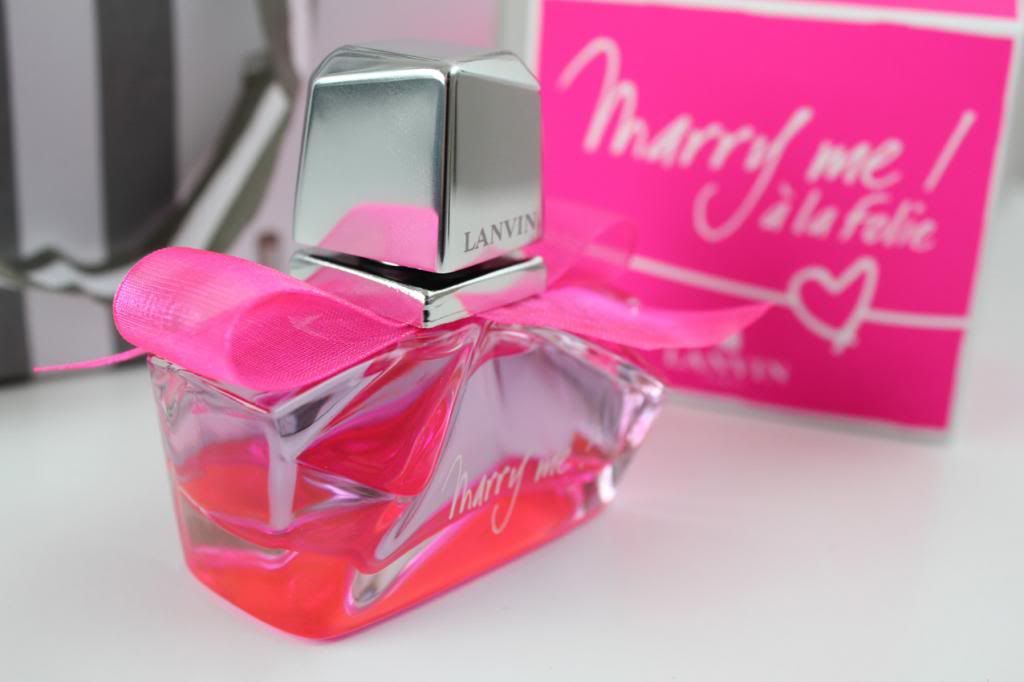 Could we all just take a moment to take in how beautiful this packaging is? Seriously, it's adorable! I'll be honest, a part of me would still want to buy it even if it didn't smell nice, but luckily for me, it smells gorgeous. It's a perfect example of a dressing table perfume, something you might not wear everyday, but it's just too pretty to hide away. I love the bottle shape, and the cute little hot pink bow, it's oh so girly!
Lanvin is a brand I'm not too familiar with, but after trying Marry Me, I'd probably try out their other fragrances. Marry Me is a light floral scent mixed with fruity orange and blackcurrant notes, topped with jasmine, red roses, cedarwood and musk. If I could mix my own perfume, it would probably smell just like this. I think this would be a lovely gift for any bride to be, if someone bought me this for my wedding day I'd be so happy, it's just perfect for the big day! You can pick up Marry Me from
Harvey Nichols
, who do the sweetest packaging.
Have you heard of Lanvin before? Have you tried this perfume?