Benefit Coralista Blush Box
11:30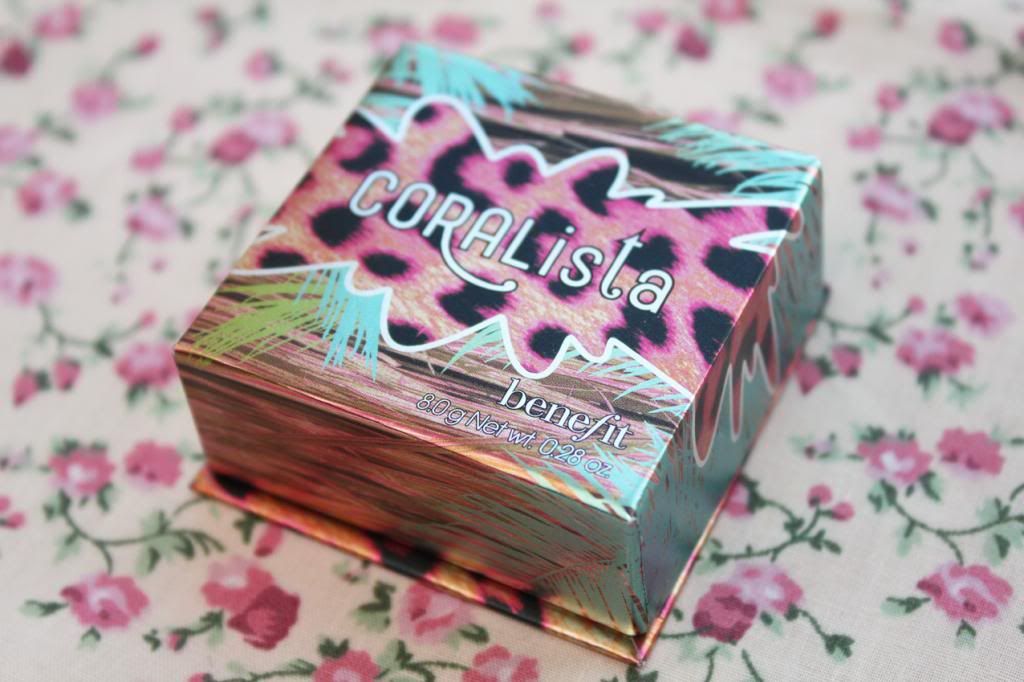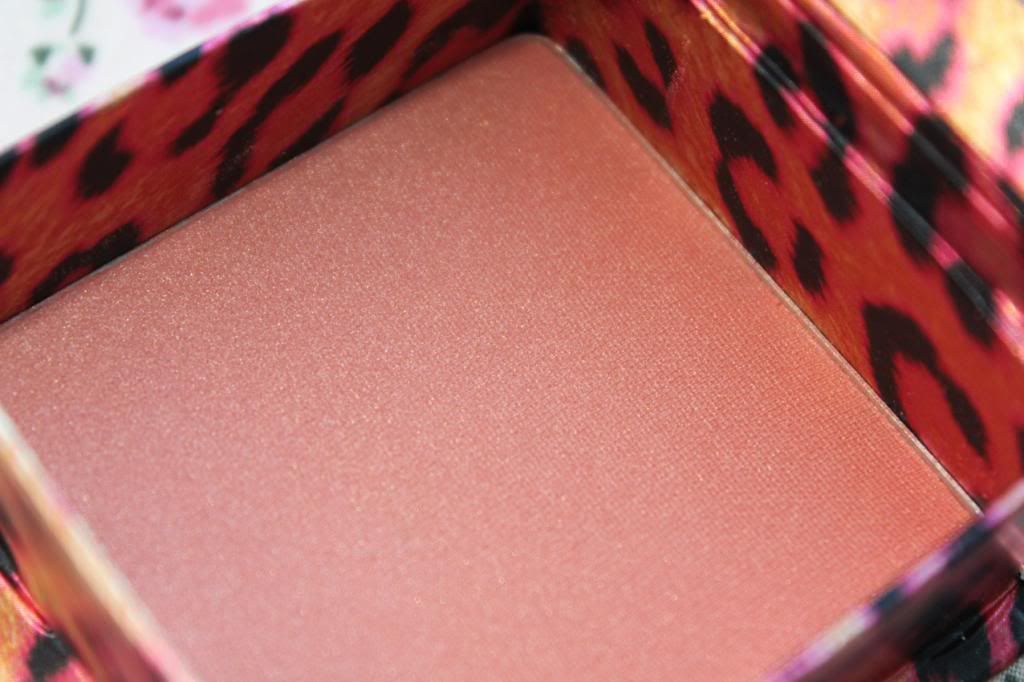 Benefit is one of the very few 'high end' brands that I actually buy into, as I find their products do really live up to the hype. I'm particularly in love with their blush boxes, so when Liam thoughtfully asked if there was anything I'd like for Christmas from Benefit, this was at the top of my list. I've previously reviewed
Sugarbomb
which is my all time favourite blusher, and you can guarantee that if I'm doing my 'special occasion' makeup this will be in my bag.
As you can probably guess from the name, Coralista is a gorgeous coral colour with a beautiful sheen, not too much to make you look like you dipped your face in a bag of glitter, but enough to give you a nice healthy glow. The blush blends easily and you can build up the colour from subtle to full on. I'm still super impressed with the cute and quirky packaging that all Benefit makeup comes in, their blush boxes are super sturdy and come with a great soft brush which I always use, and a small mirror in the lid. They're the perfect size for throwing in your bag. I found the blush a little difficult to pick up on my face due to the lighting, but I am wearing it in
this post
to give you a better idea.
Are you a fan of Benefit? Have you tried any of their blush boxes?