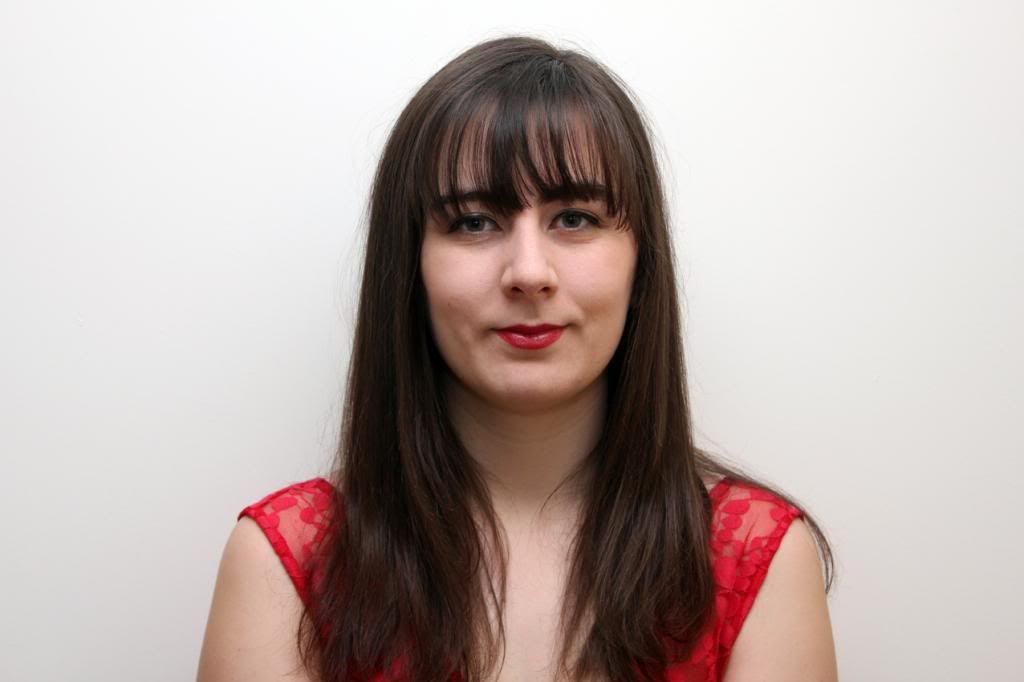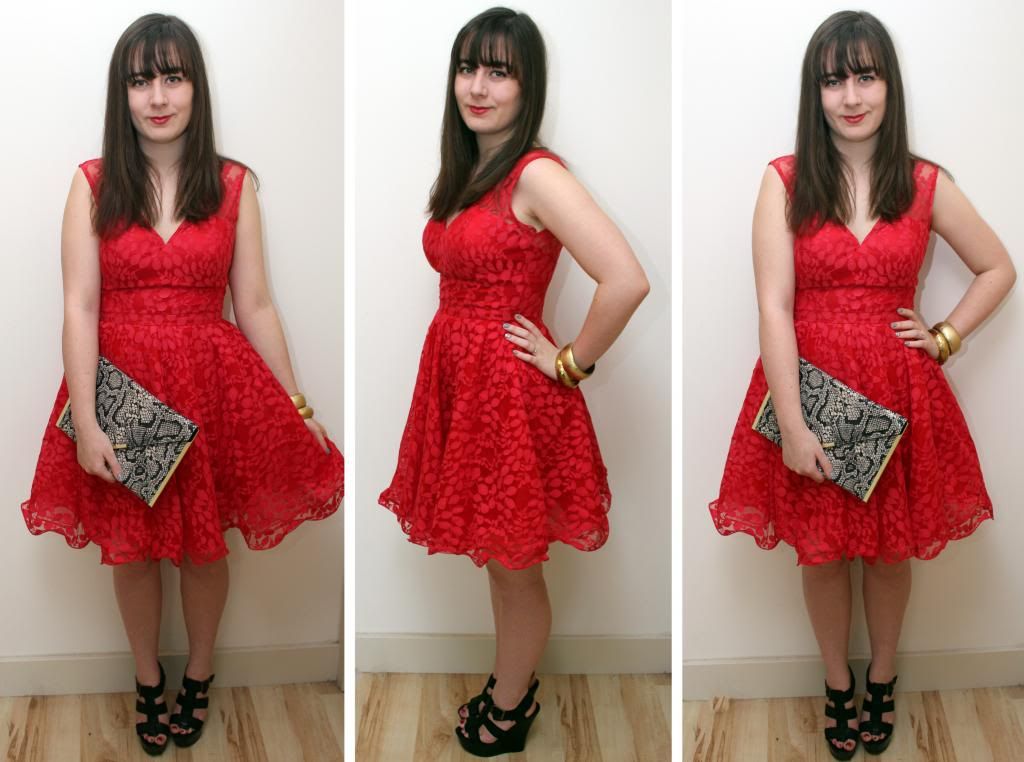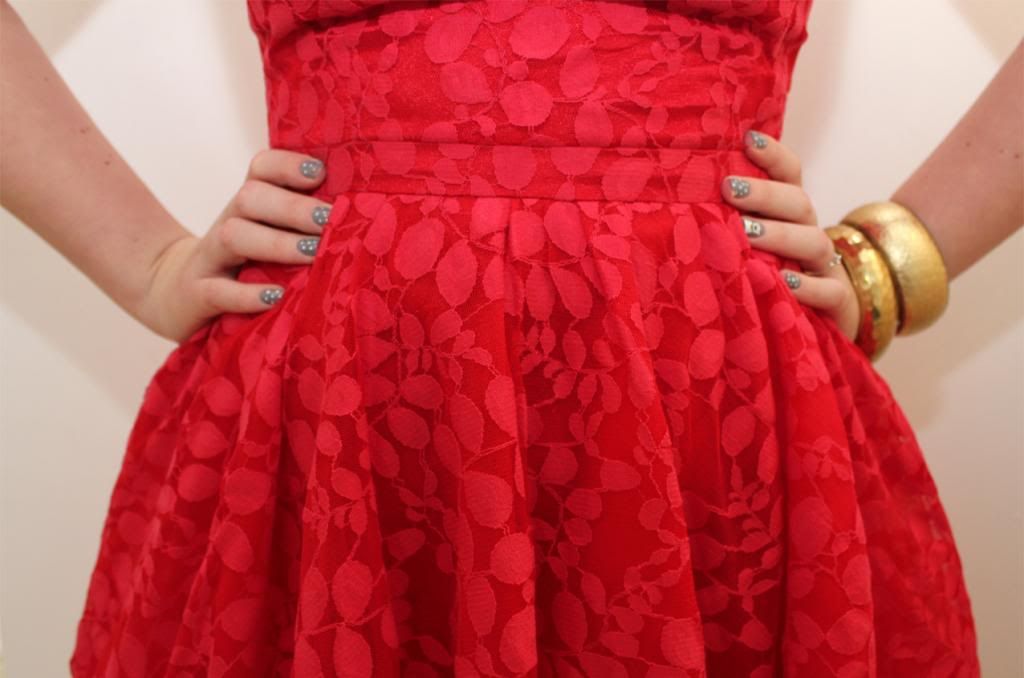 Happy New Years Eve you lovely people, hope you all have some amazing plans? This year we've decided to opt out of the mad rush that Manchester will have to offer, and instead me and the fiancé have a night in planned, complete with yummy food, and a huge list of cocktails. Just because we're not going out doesn't mean I have to miss out on dressing up though, especially when I have this gorgeous red little number from
Chi Chi
screaming to be worn!
I just can't help but feel a little like Carrie Bradshaw whenever I don anything with underskirts, so this is the perfect dress for me on a glamorous night of cocktails! I have to admit that I'll probably be digging this back out for a wedding I'm going to in April, it's a red or silver dress code, so this will do nicely.
Do you have any nice plans tonight? Are you dressing up?