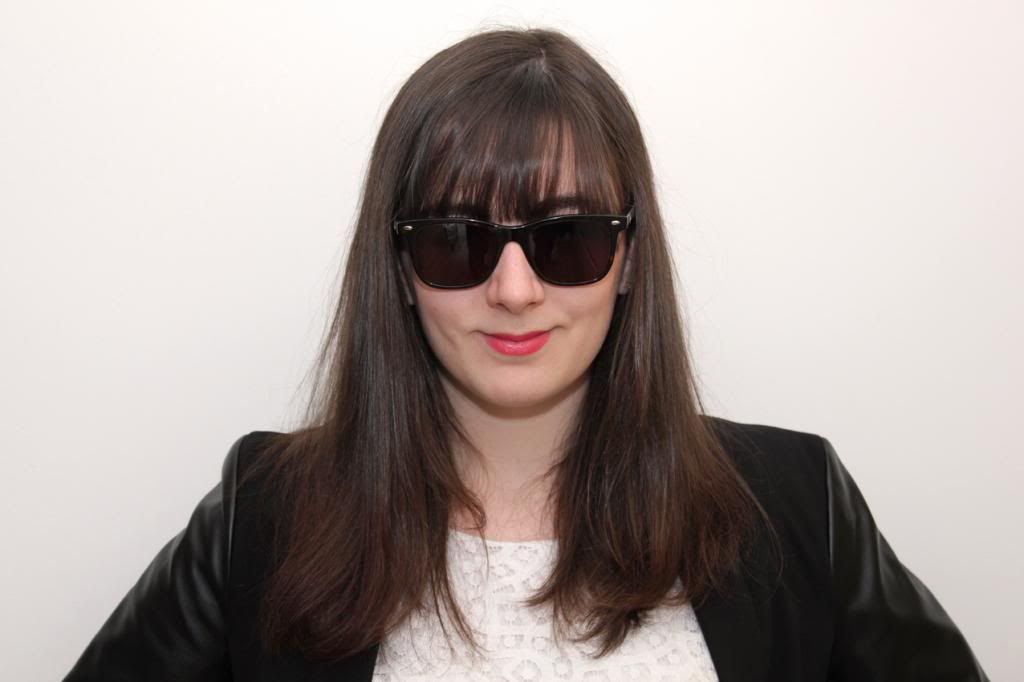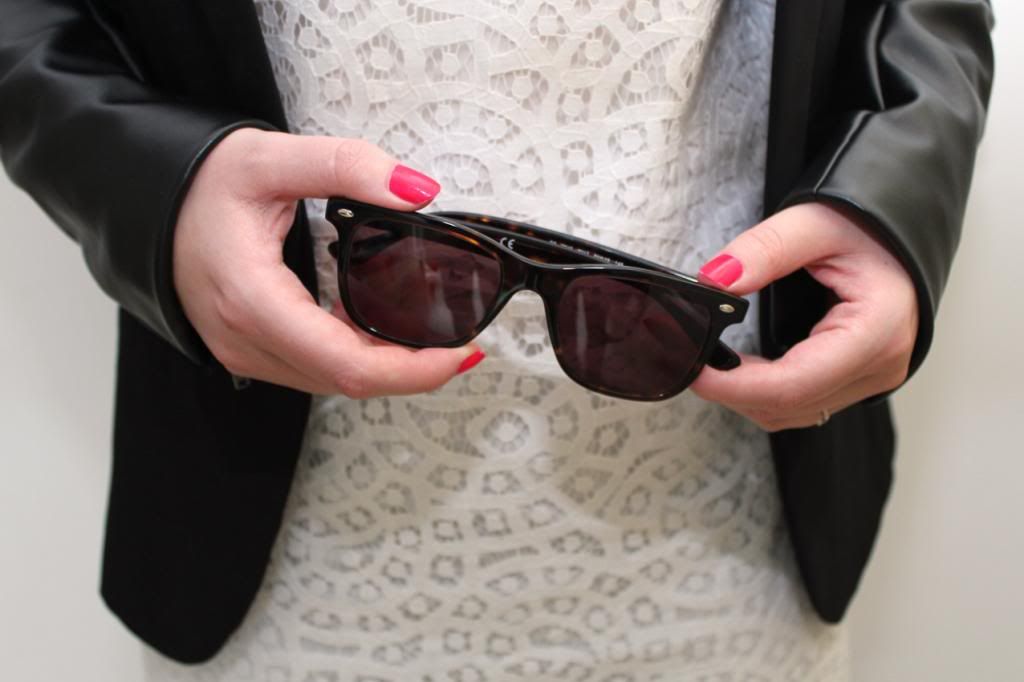 So it might not be warm any more, but you can guarantee that these sunglasses will not be leaving my handbag any time soon. Saying that, I do actually wear sunglasses regularly when I'm driving, that winter sun is a blinder! When Vision Direct, who have a great range of prescription glasses, sunglasses, and
fresh look contacts
, asked if I wanted to try something from their range I knew it was time to get some Ray Bans, I'm forever jealous whenever I spot anyone in a pair, so it feels really good to own my own. The thing that I love the most is that these glasses have been made just for me, the eagle eyed of you out there may have noticed that my pair are actually from the prescription glasses section, and Vision Direct very kindly added a sunglasses coat to them for me.
I felt all inspired to put together a summer winter outfit after putting these glasses on, so I decided to pair my summery dress that I bought for the YCN Awards evening, with my pleather sleeved blazer, paired with thick tights and Litas (not pictured). I'll 100% be donning this outfit again soon for some nice Christmas shopping days in Manchester.
Do you wear sunglasses all year round? How would you style these Ray Bans?