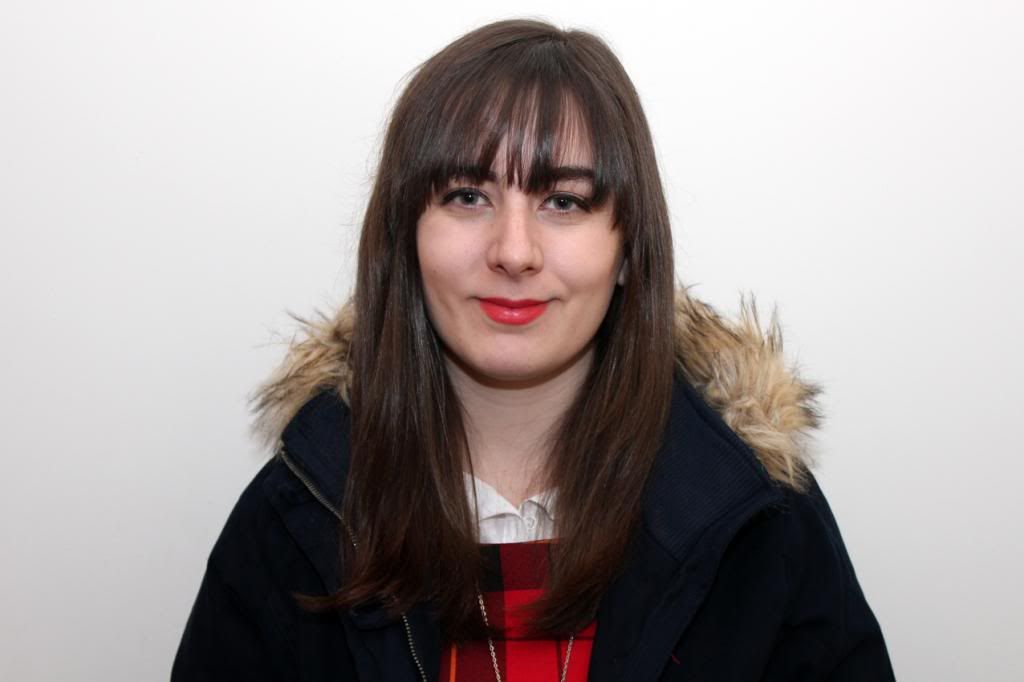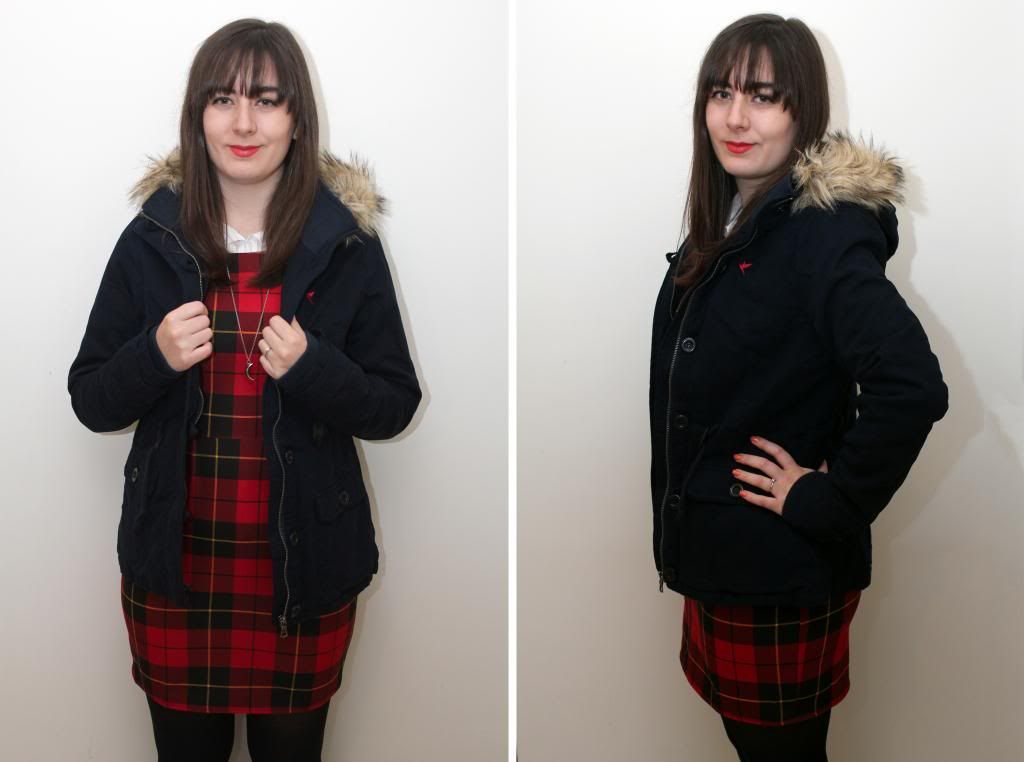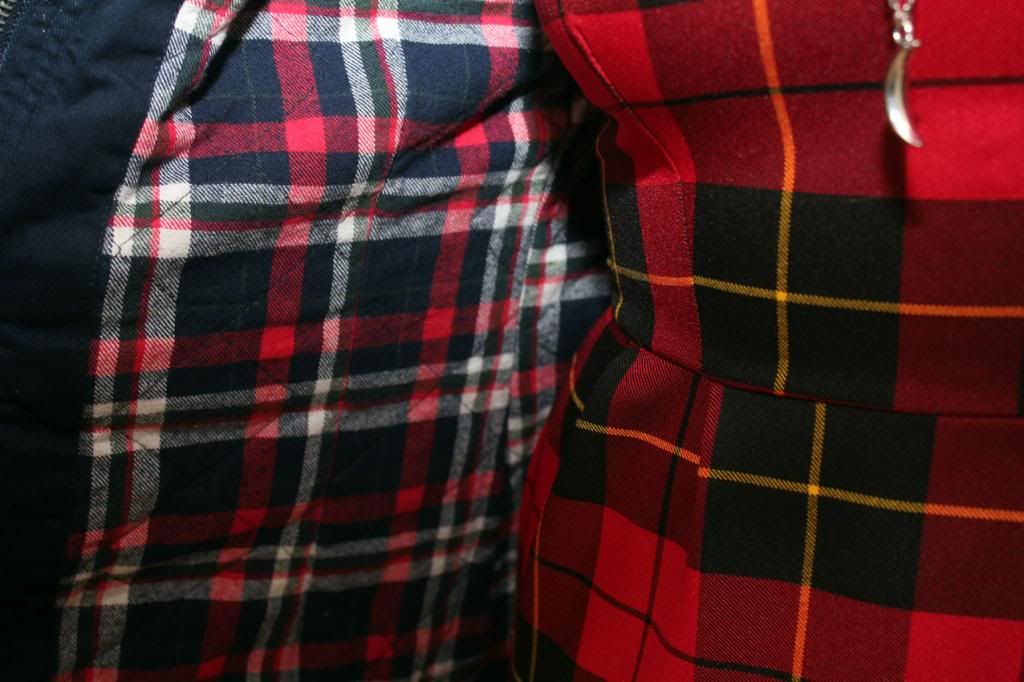 I've always been a mega fan of tartan, so I'm super happy to see that this beautiful trend has come back around. As soon as I spotted this dress I knew that I'd fall head over heels for it, it's such a gorgeous colour and I love the fact that it's the perfect cut to wear a little blouse underneath. I know already that this dress will spend more time out of the wardrobe than it will in, so sorry if this happens to crop up in millions of
Instagram
shots.
I mentioned a while back on here that I'd been hunting for a new winter coat, and I'm so happy with this cosy number. It literally feels like I'm wearing a quilt when I have this on, it's just so soft and padded, perfect for walking around the Christmas Markets this weekend. Blonde & Blonde is a brand that I'm not too familiar with, but they've really impressed me with the quality of their clothing. I love all the little touches on this jacket, like the sewn logo on the front, and the tartan check inside. If you love this coat as much as me, you might be happy to find out that
Bank
have 20% off it until midnight tonight.
Are you a super tartan fan too? How would you style this dress?