W7 Stocking Fillers
12:30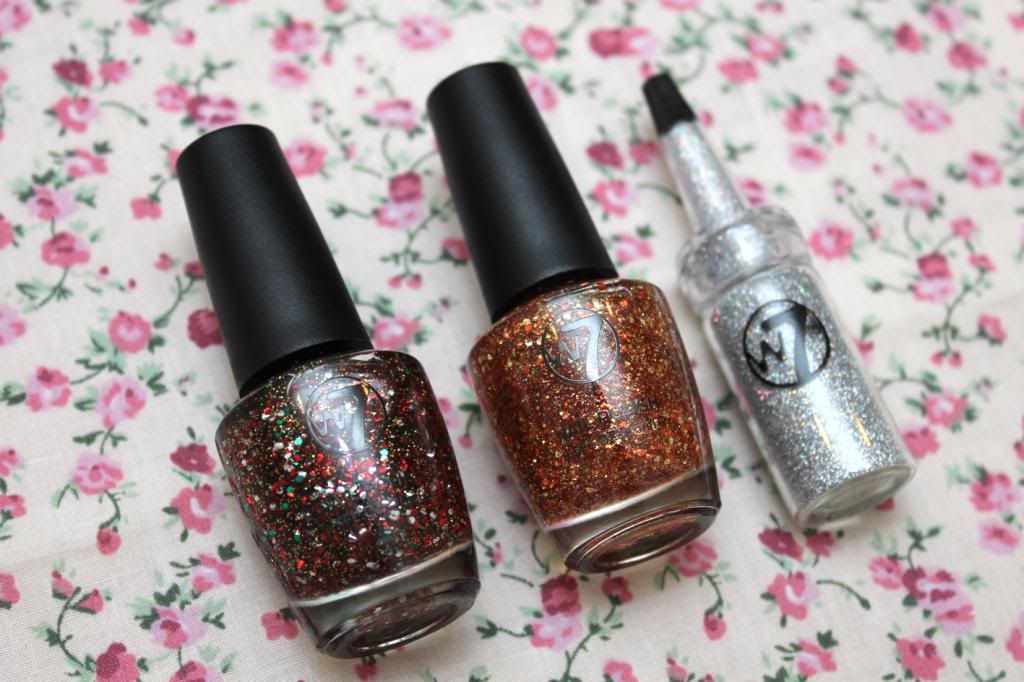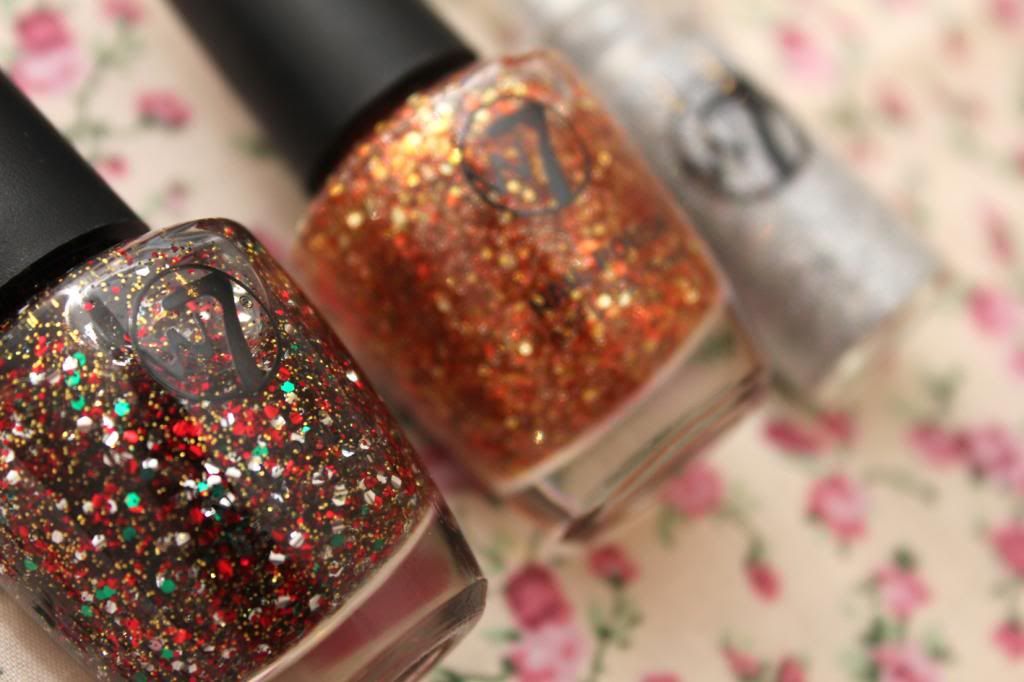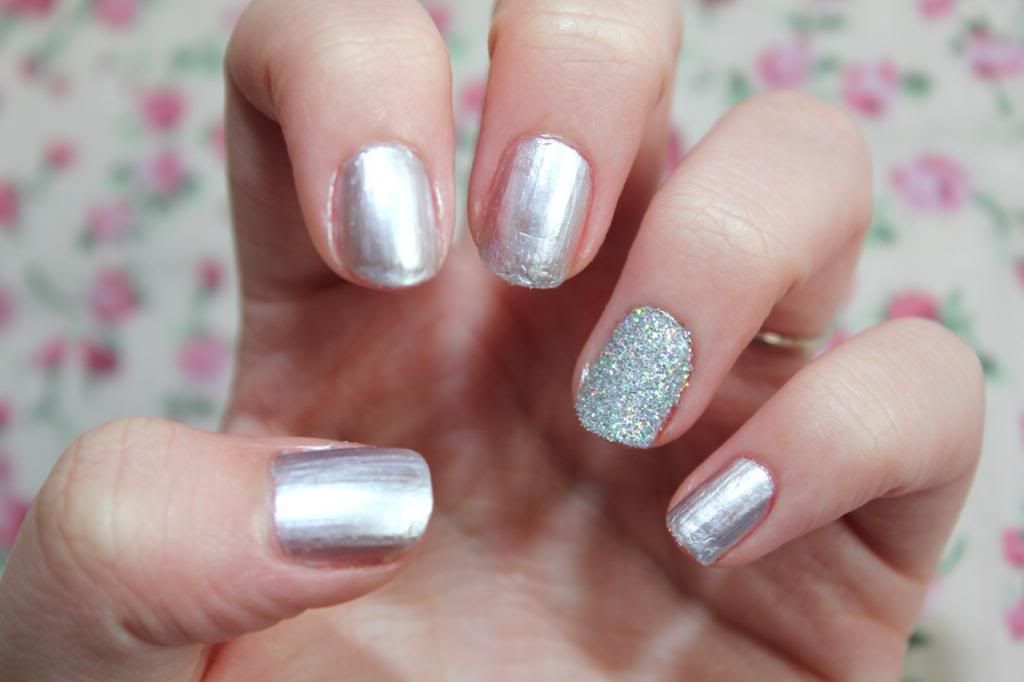 W7 Red Debris*. W7 Golden Debris*. W7 Cosmic Nail Dust*.
You may remember that last year I posted a feature of gift reviews and ideas, which went down really well with lots of you and I really enjoyed doing them, so I thought I'd do them again this year. When it comes to stocking fillers it's easy to grab a box of chocolates or sweets, but I love to buy a few polishes for my favourite girls. I think it's much more thoughtful and they last way longer than a tub of sweets.
W7 have a lovely wintery collection called Debris which I'm loving at the moment, so I thought I'd show you a couple from the range. Shown first is the Red Debris over Nails Inc Madison Avenue, I absolutely love this glitter coat, and it works magically over dark colours. Red Debris is a super Christmassy mixture of red, green, silver and gold sparkles, that's sure to catch any girls eye, I literally received so many compliments when I wore this duo. Second up is the Golden Debris which is a colour I wasn't too sure about when it was in the bottle, but it's so pretty on. Golden Debris is a rich mix of golden and bronze tones, and I think it would look stunning with a sparkly number on for any New Years parties. Last, but by no means least is the W7 Cosmic Nail Dust which is a lovely silver glitter mix which comes in a handy squeezy nozzle tube that you pour over your nails after applying a coat of polish, I think this is a lovely girly princess look. You can pick up W7 products from
xtras
.
I think all of these polishes are amazing, and at under £5 a pop they are a must for stocking fillers, or for filling up a beauty hamper. Do you buy polishes as mini gifts? What do you think of these?