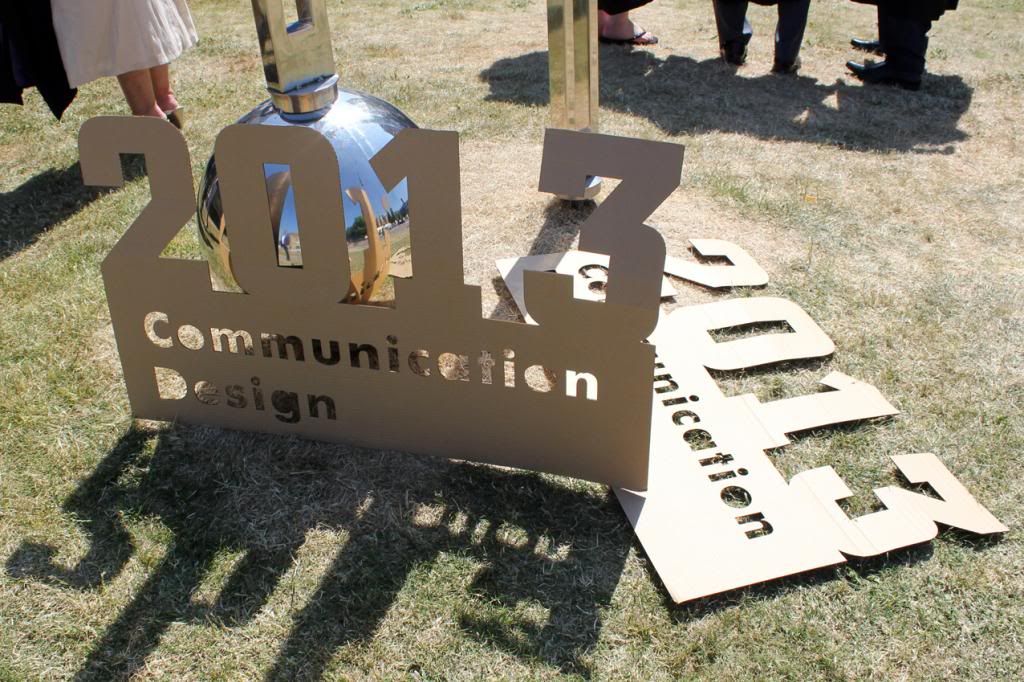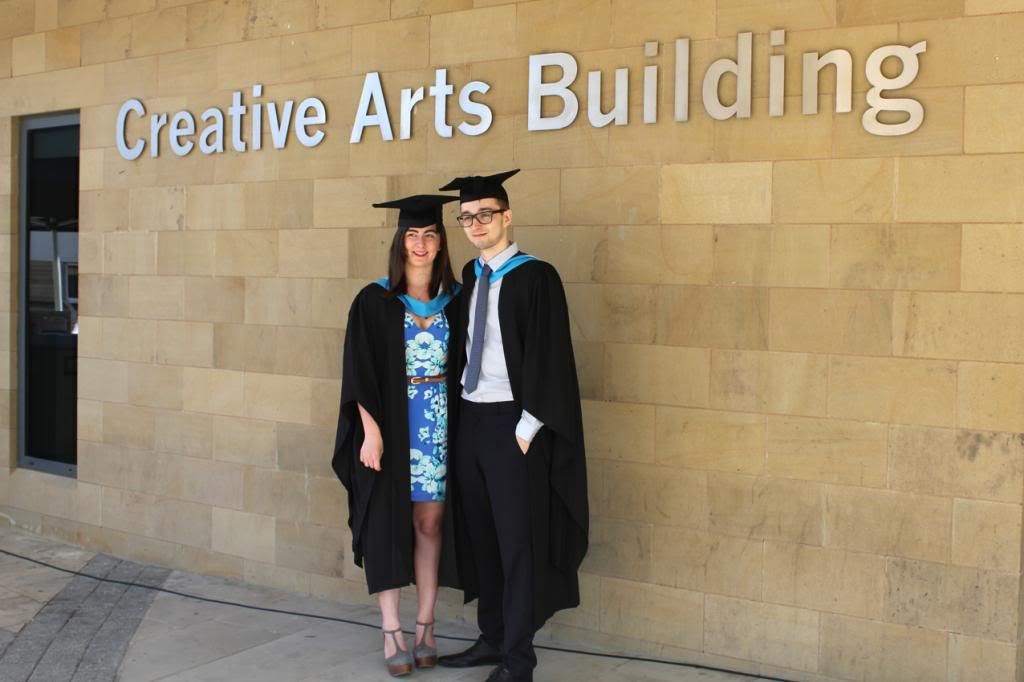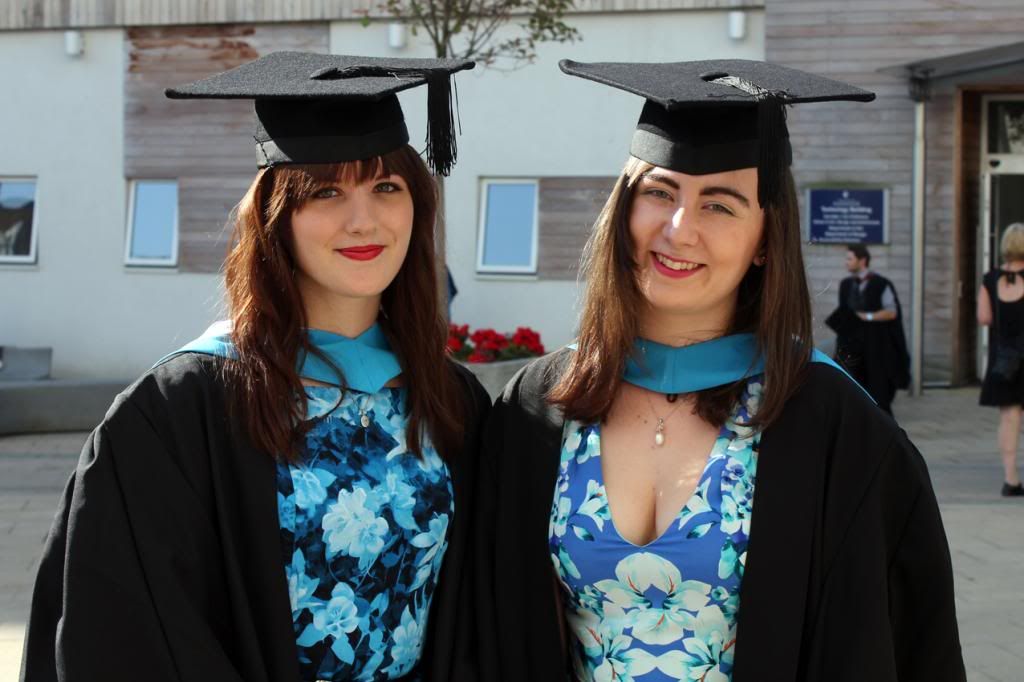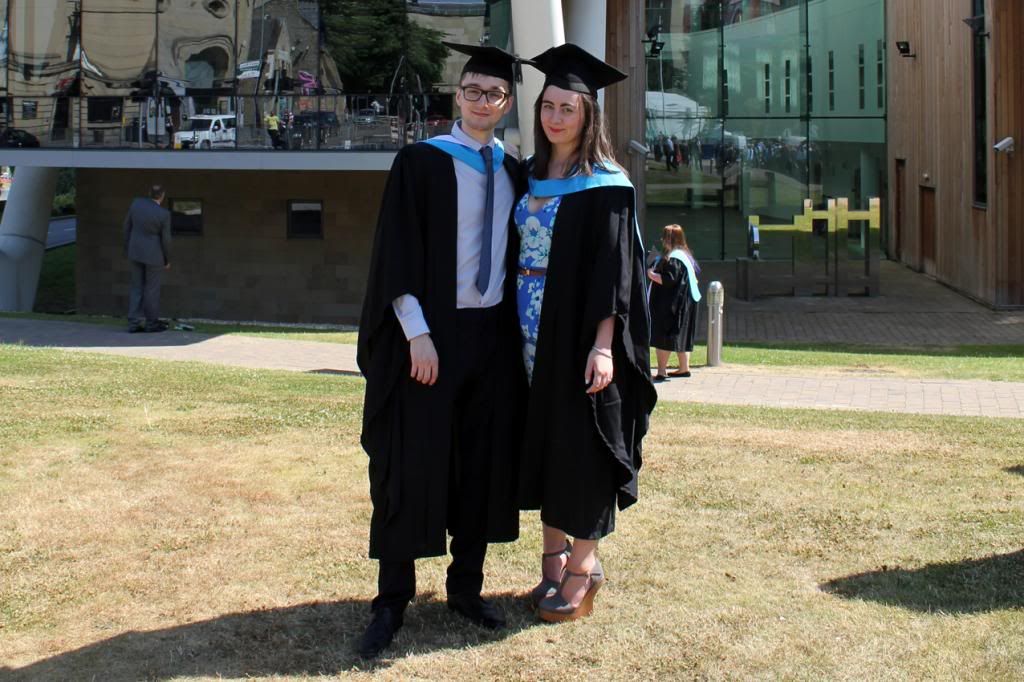 It only dawned on me when I was writing my last post that I haven't posted anything about my graduation! After four years working away solidly (ok, maybe not solidly!), I think it's worthy of a post as least. It's been an amazing four years, and I've met some amazing people who I know I'll try to keep in touch with forever. One particular girl stole my heart at uni, Lizy, who I've shared many a drunken stumble with, along with some ups and downs, that girl is definite bridesmaid material when we eventually do set the date.
If you didn't know, I studied graphic design and also undertook a year out where I set up my own business. I managed to score a First Class Honours which I'm pretty proud of, as it's something that's going to stick with me for the rest of my life. The people I'm with in the photos are my lovely
fiancé
who did the same degree, and the lovely
Becky
who some of you should recognise! I've known Becky since college, we used to take the same class for Media Studies, and her dad was also my driving instructor so it was lovely to share the day with her too. For the record both Liam and Becky received Firsts too, so a huge well done to them!
Like I said, it's been a pretty good four years, but I'm ready to start the next chapter of my life now, and I've already settled in nicely to my new job and flat in Manchester. Life's pretty good at the moment.
Would you be interested in hearing more lifey type posts in the future?