Debenhams Flowers Birthday Range
11:30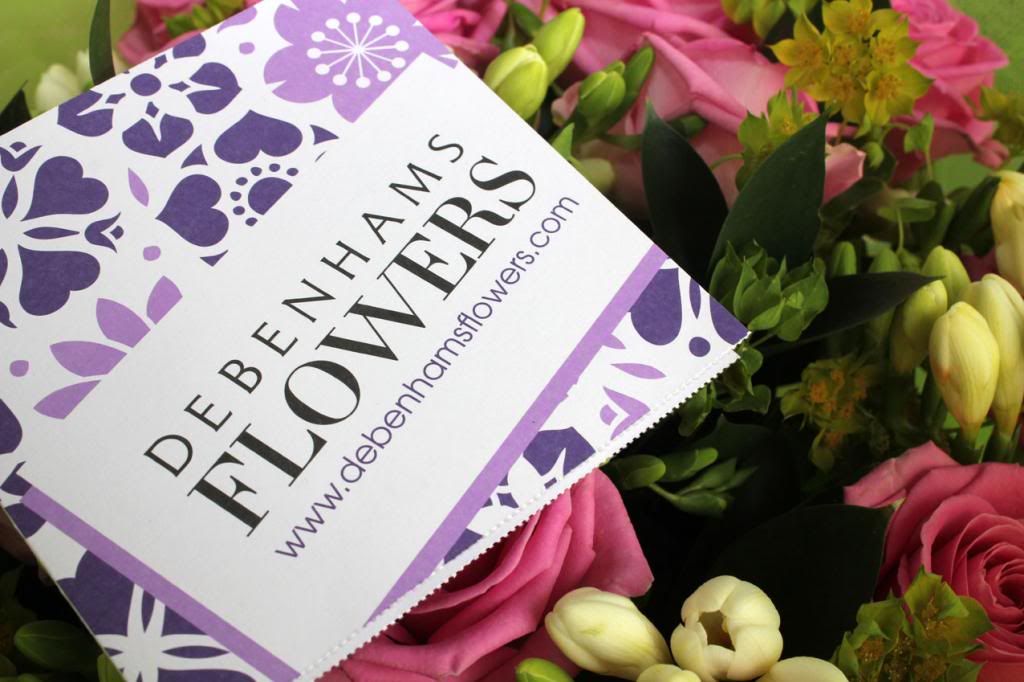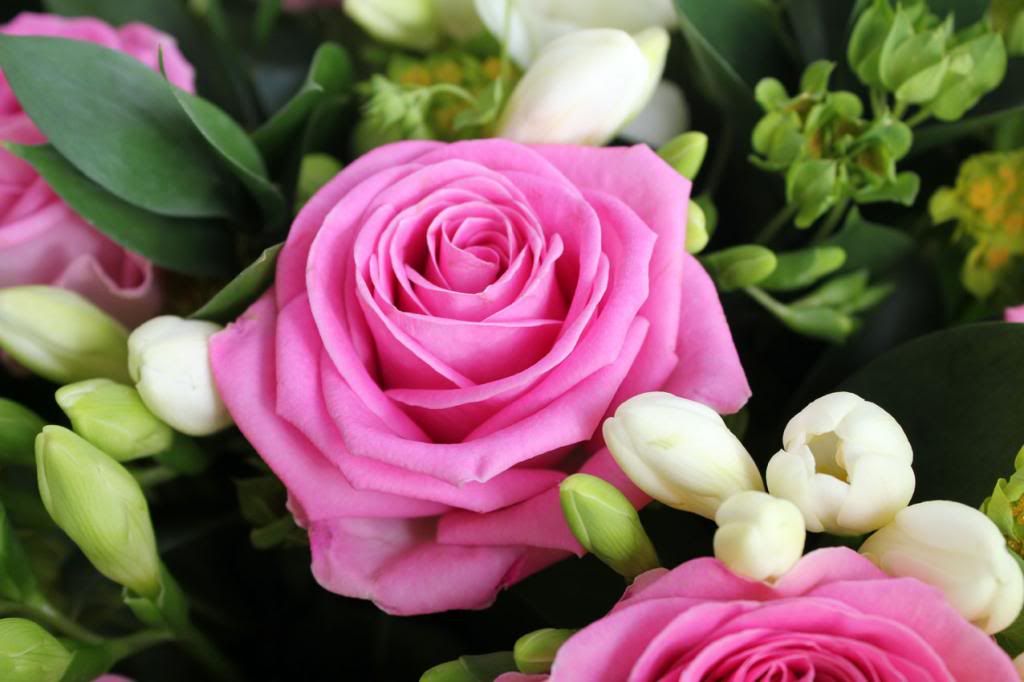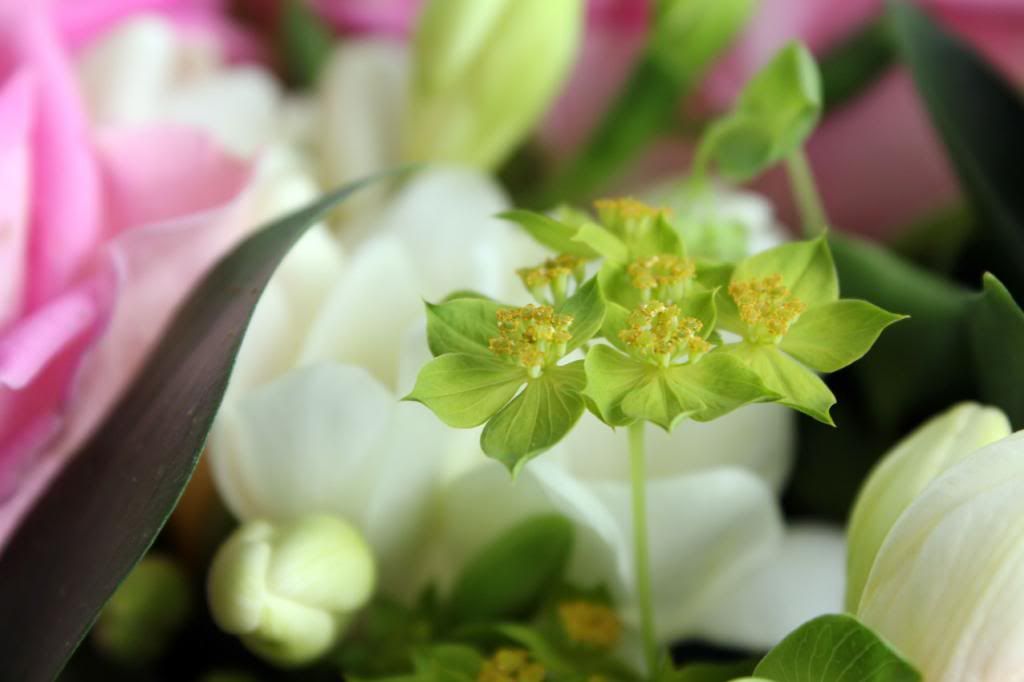 Okay, so maybe it's not my birthday, but we can pretend if it means receiving the loveliest bunch of flowers ever.. When
Debenhams Flowers
asked if I wanted to try out a bouquet from their
birthday range
, and I found it hard to say no, after looking on their website I found about 4 or 5 bouquets that I instantly fell in love with.
The birthday range is made up of some many pretty combinations, plus most come with a free little gift too, I received a lovely mini box of Guylian chocolates which were greatly enjoyed at the weekend, they're my favourite! The bouquet I picked came with a dozen pink roses, white freesia and a couple of other types of flowers to mix them up. The bouquet was so big, that I actually split it between two vases, which meant I could brighten up the living room and the bedroom. There's really not much nicer then waking up and spotting a gorgeous bunch of flowers in your room!
I never really think of buying flowers when it comes to birthdays, mostly because I'm always super organised (I bought my first Christmas presents this week..) but I'm definitely thinking of buying these for the lovely ladies in my life this year!
What do you think of this bouquet? Do you buy flowers for birthdays?