Aussie Dual Personality Hairspray
11:30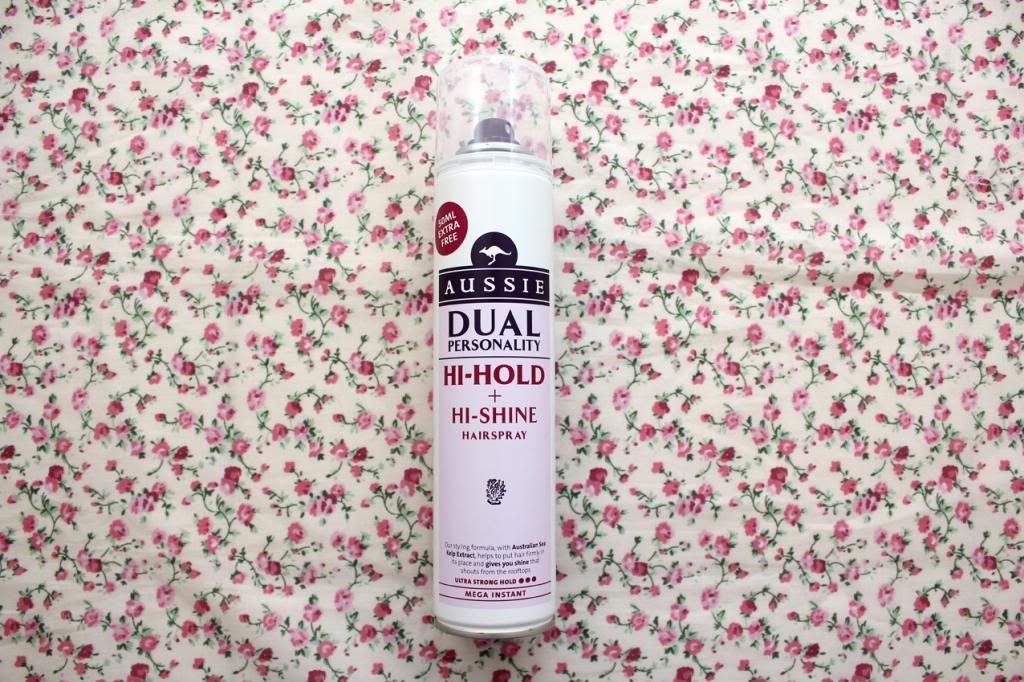 In all honesty, up until recently when I was browsing the hair section in Boots, I had no idea that Aussie even did a hairspray. I picked up a bottle because I'd run out, and although it's not a product I use everyday I still think hairspray should be in every girls beauty collection.
When I got home I was a little (actually a lot!) disappointed to find out it didn't have Aussies signature bubblegum fragrance, which is my all time favourite scent. Instead it smells really fruit and fresh, which is still nice but it just isn't the same! The spray makes your hair shiny as well as giving it hold. Usually my hair doesn't hold well at all, I have really fine, flat hair that just drops instantly, but so far I've found this spray to control really well, and it doesn't make your hair as hard as wood!
Did you know Aussie made hairspray? Will you be trying this out?