Nakd Celebration Box
11:30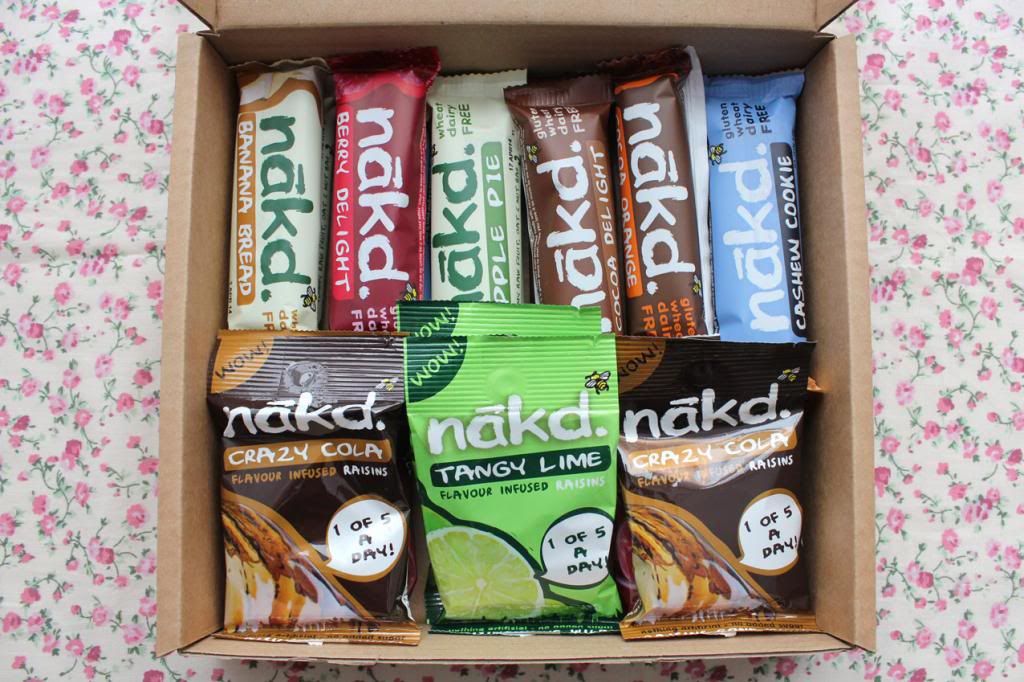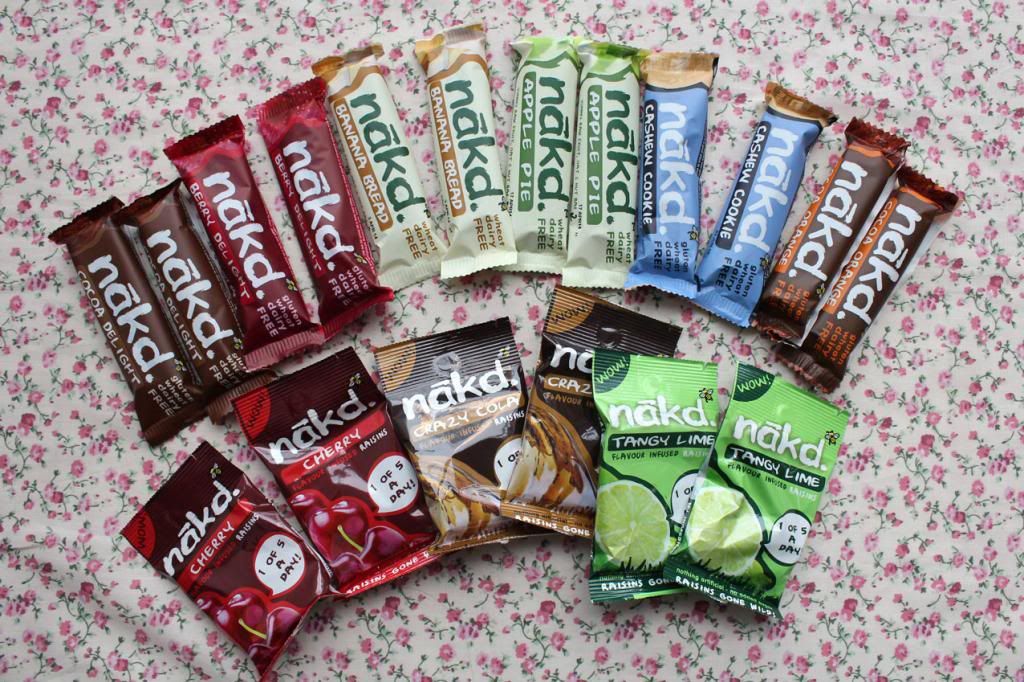 I was recently sent a lovely box of
healthy snacks
from the
media agency
Total Media. I've tried Nakd bars before, but they always have a rubbish selection in my local shops so I haven't been able to try any of the exciting flavours, or the raisins! The celebration box is a great way to try out the range, you get two of each of the top flavours which includes Apple Pie, Banana Bread, Cocoa Orange, Berry Delight, Cashew Cookie, Cocoa Delight, Lime raisins, Cola raisins, Cherry raisins.
These have worked their way into my lunch box, and I'll definitely be repurchasing after I've got through this box, they're incredibly yummy, and really fill you up despite their size. They're 100% natural, vegan friendly and 1 of your 5 a day so you don't have to feel guilty about tucking into a nice banana bread or cashew cookie! You can also buy these in cases of one flavour too, which is great once you've found your favourite, I could easily devour a box of Cocoa Delight!
Have you tried nakd bars before? Which sounds the tastiest to you?