Monday Manicure #49 - Hampstead Garden
11:38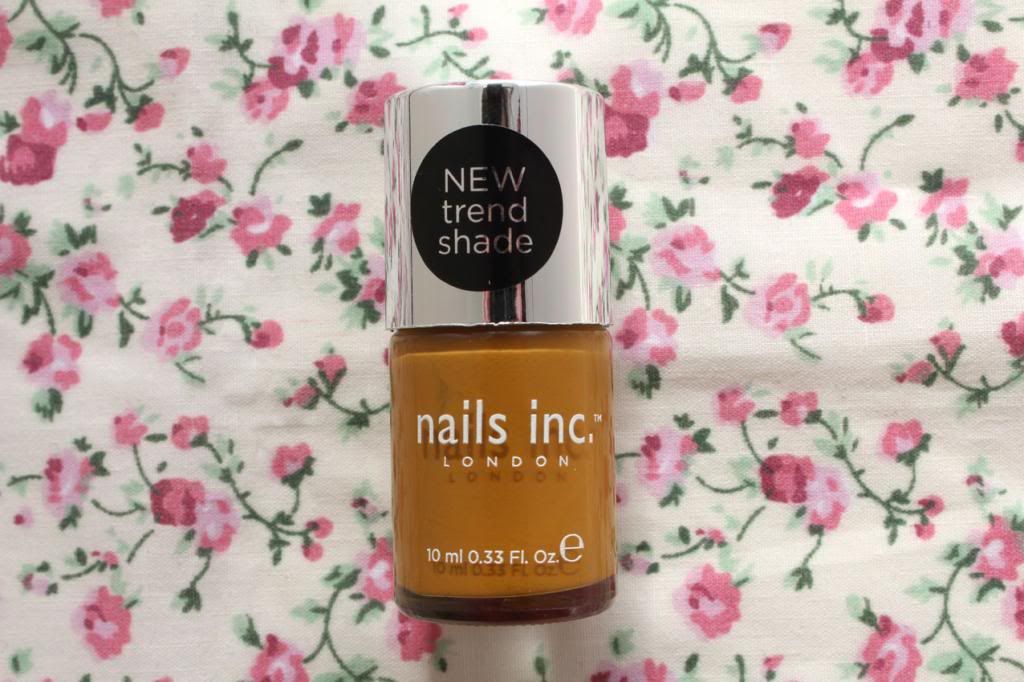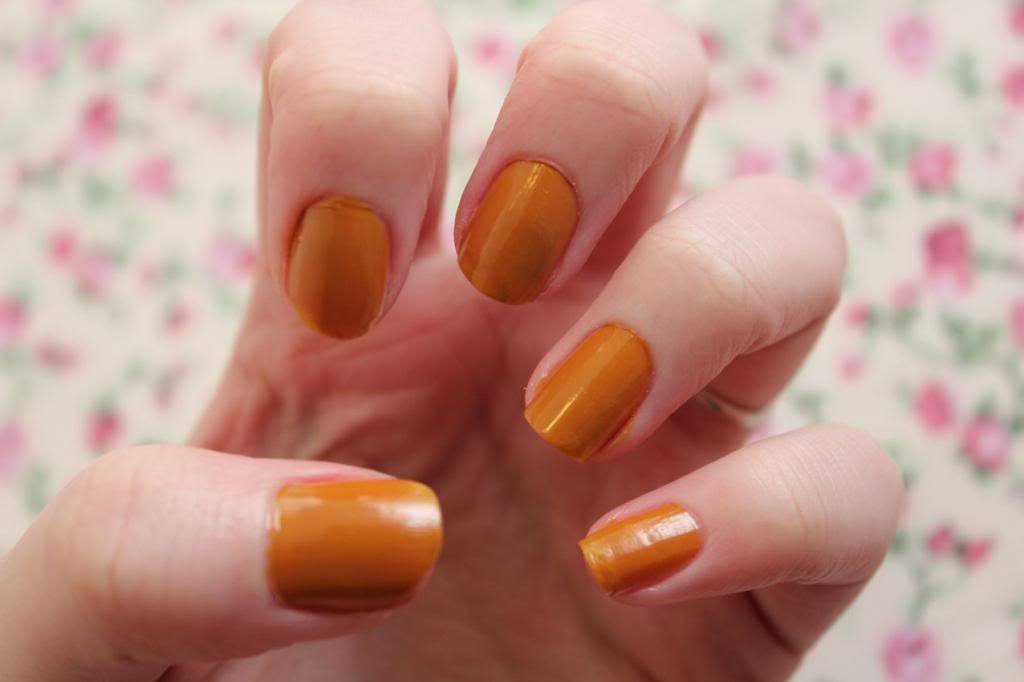 Nails Inc - Hampstead Gardens
Here's another polish which I got during the lucky bag sale at Nails Inc, just like the St Pancras polish, this isn't a colour I'd usually myself, but again I'm happy that I found it in my bag! Hampstead Gardens is a mustard orange/tan colour, with an amazing formula, which gives a smooth opaque finish in just one application.
The colour reminds me of the 60s, with all the orange floral patterns! I think I'll be using this more when it comes to A/W, as it's not a very summery colour, but I do love it.
What do you think of this polish? Is it something you'd wear?