Monday Manicure #47 - Orly Mani Mini Lacquer Trio
11:30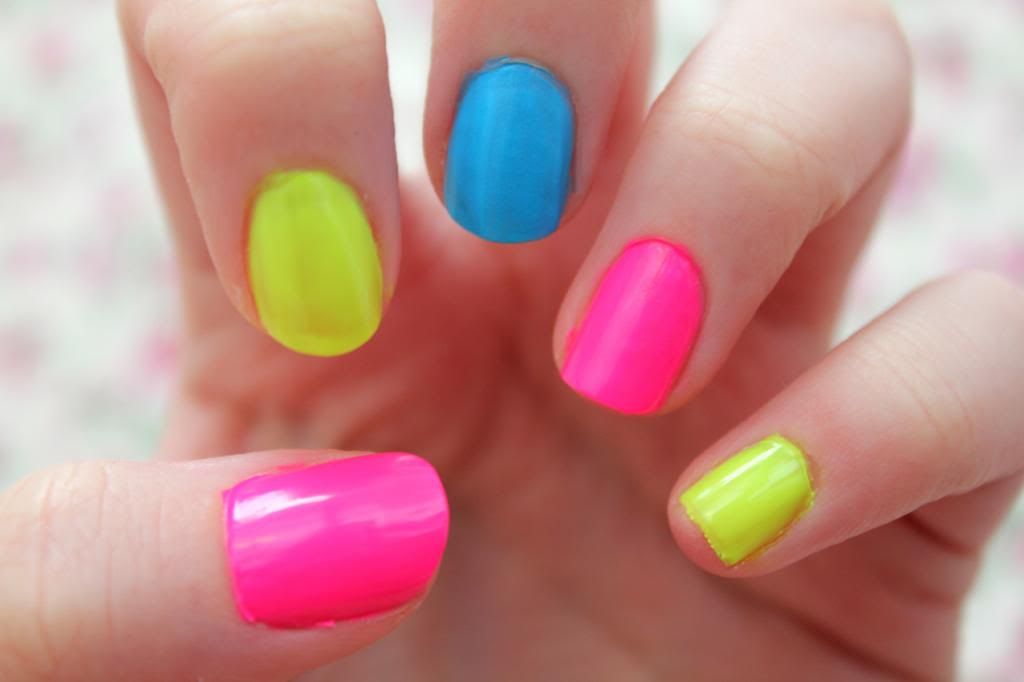 Orly Mani Mini Neon Lacquer Trio*
If you're looking for neon polishes this Summer then this mini trio is exactly what you should get. I've mentioned my love for neon polishes a few times, to be honest I don't even know why I like them because the majority of my collection is pastels, glitters and a couple of blacks, I don't tend to choose bold bright colours, but they're just amazing aren't they? I think a nice bright pink really pops, and just makes you feel summery inside!
The Mani Mini Lacquer Trio is made up of three lovely neon colours in Glowstick yellow, Skinny Dip blue and Beach Cruiser pink. I love their quirky names, and the bottles are so adorable too. Before you apply the pink and yellow appear like a normal glossy polish, and the blue seems shimmery but then painted they all seem to dry the same. The pink applies perfectly in 1 coat, although I did chose to apply two coats, and the others take two or three coats for an opaque finish. It kind of looks like you've drawn on your nails with highlighters, but in a good way. They're incredibly bright, perfect for summer and can be worn together or alone! Plus because they're only small bottles they're a great size for chucking in your suitcase if you're going away anywhere nice this year. You can pick up
Orly
polishes including some of the colours in this set from
Look Fantastic
and
Beauty Expert
.
What do you think of this set? Is it something you'd wear?