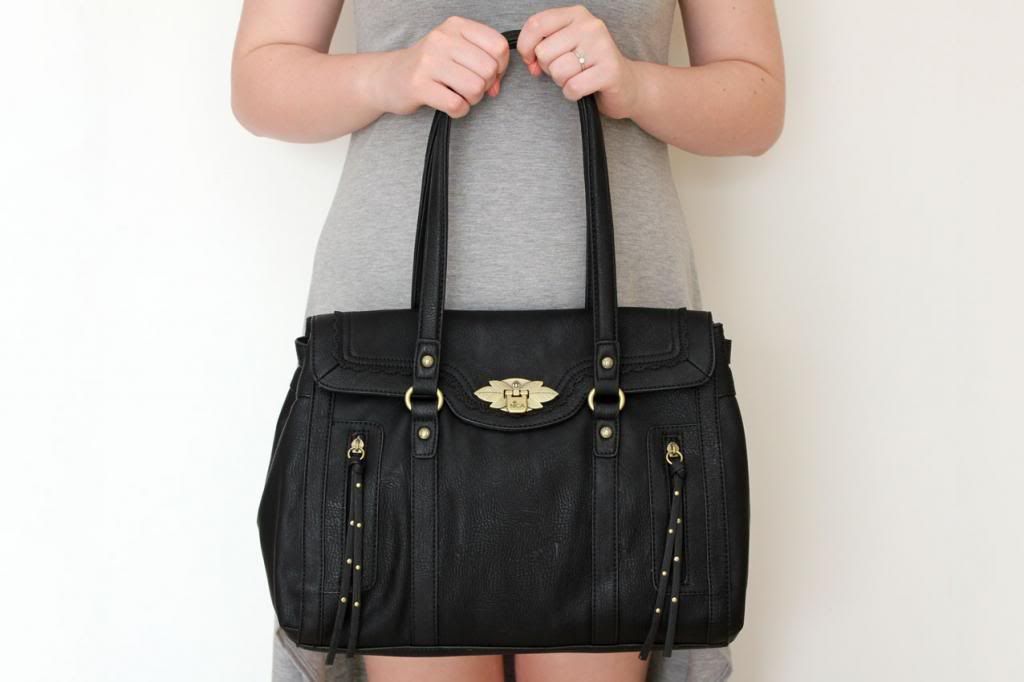 I'm not going to lie, I've been perving on this bag for what seems like a lifetime. I've always had a thing for
Nica
bags, they're so sophisticated but yet really girly and fun at the same time. The bag I have is from Bagable who have a huge range of all different styles and brands of bags, this one in particular is the Nica Koper Tote bag and is just as beautiful in real life as it looks in the photos.
The material is really soft, which is something that had previously worried me about Nica as I thought they'd be really delicate. However I've been using this for the last fortnight and found you really don't need to be precious, they're pretty sturdy! The handles are a perfect length and there's two deceivingly big pockets on the front, I keep my pens, headphones and other little bits like that in one side, and some lip balm, lipstick, mirror, a huge chewing gum packet and a pack of tissues in the other, that gives you an idea of just how huge they are. The inside is patterned and comes with a phone pocket and zipped compartment. It's been perfect for shoving my many snack tubs, notebooks, purse, sunglasses and other bits in, and there's still room for more.
I'd 100% repurchase this bag, and I'd probably get it from Bagable too as their delivery is super quick and you save a bit of money off the RRP which is always nice! Are you a fan of Nica too? What do you think of this bag?