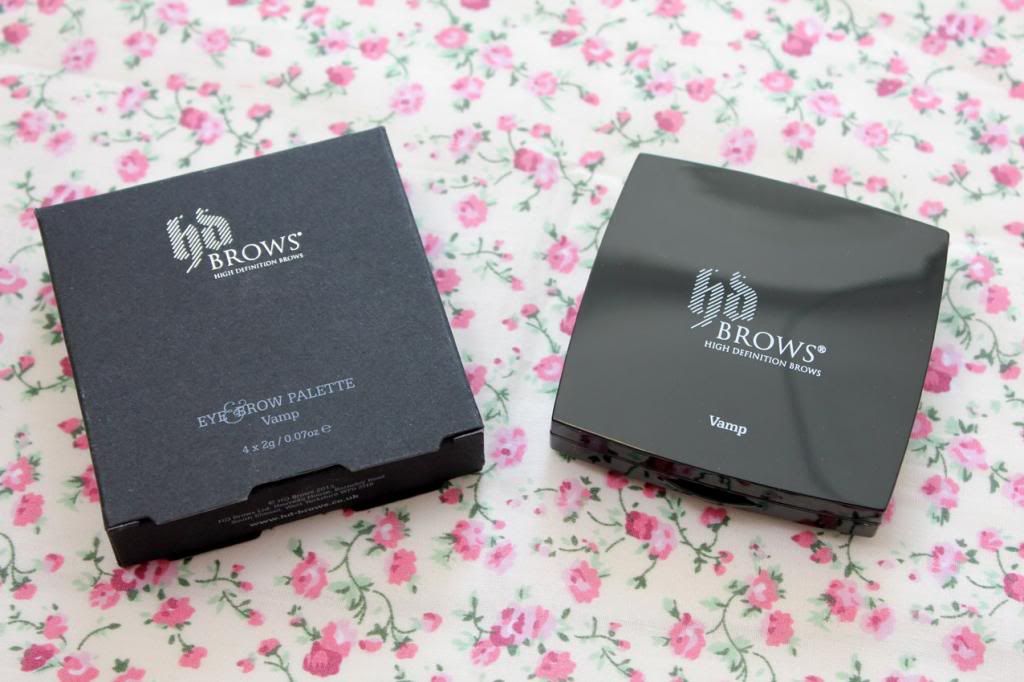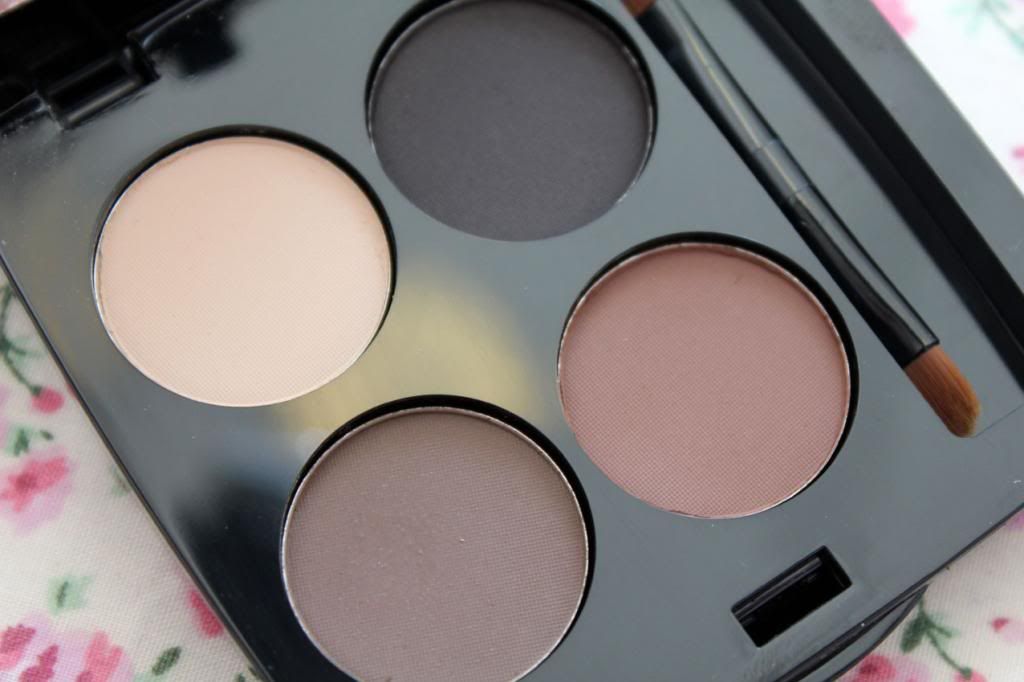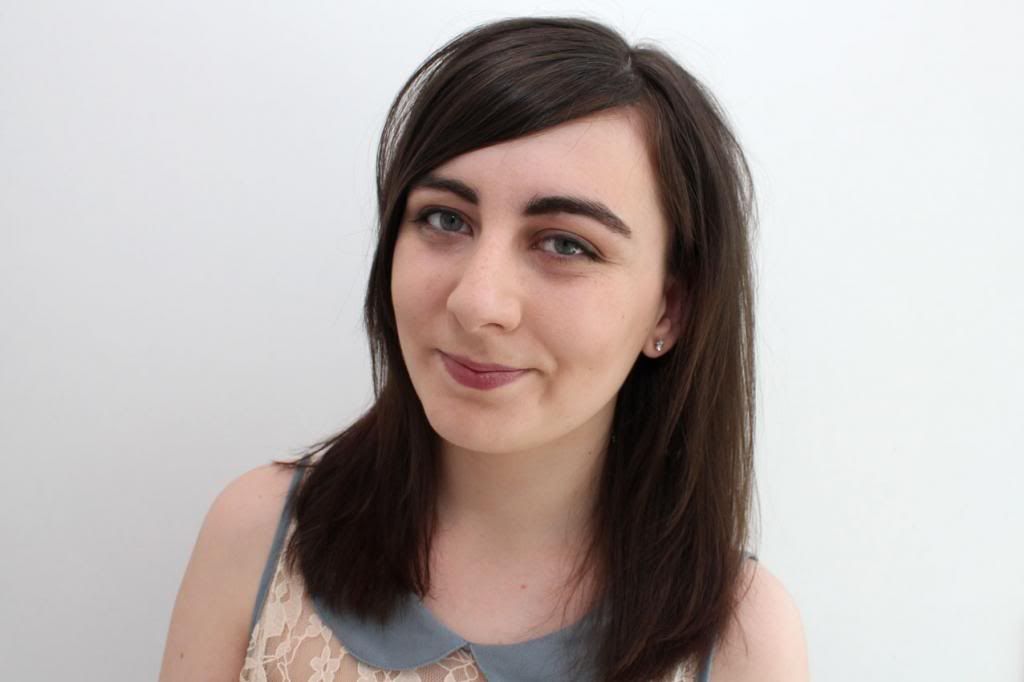 Having always had dark eyebrows, and quite full ones at that (you do not want to see my school photos!) I never really thought about filling my eyebrows in, I mean, why would I want them even darker right? Well for Christmas I received a w7 eyebrow kit, I'm not sure if it was a hint, but I decided to give it a go and I'm so glad I did because they look so much better! Since then I've been looking to try something better, the w7 palette is ok but I either have to go far too light, or black which can be a bit much, plus the shadows aren't quite as pigmented as I'd like.
That's where the HD Brows Kit comes in, I've heard lots of good things about it, so I wanted to give it a go, and share my opinion as a eyebrow newbie. The palette comes in three varieties, Bombshell for blondes, Foxy for brunettes, and Vamp for very dark or black hair. I believe each kit has a nude for highlighting, a carbon shadow for creating smokey eyes or for using as a makeshift eyeliner, and then two other shadows to match your hair.
First impressions were really good with this product, it comes in a nice sturdy black glossy case, with a mirror inside and four large eyeshadows. I was happy to find out that you only need to use the tiniest amount of the shadows as it's pretty pigmented. To create this look I used the nude under my eyebrows to highlight, rich brown on my lid, blended with the carbon near my lashes, and then I filled in my eyebrows with the dark brown shade. I'm really impressed with the kit, and I think it's versatile enough to create a number of different looks.
Have you tried HD Brows before? What do you think to bold brows?