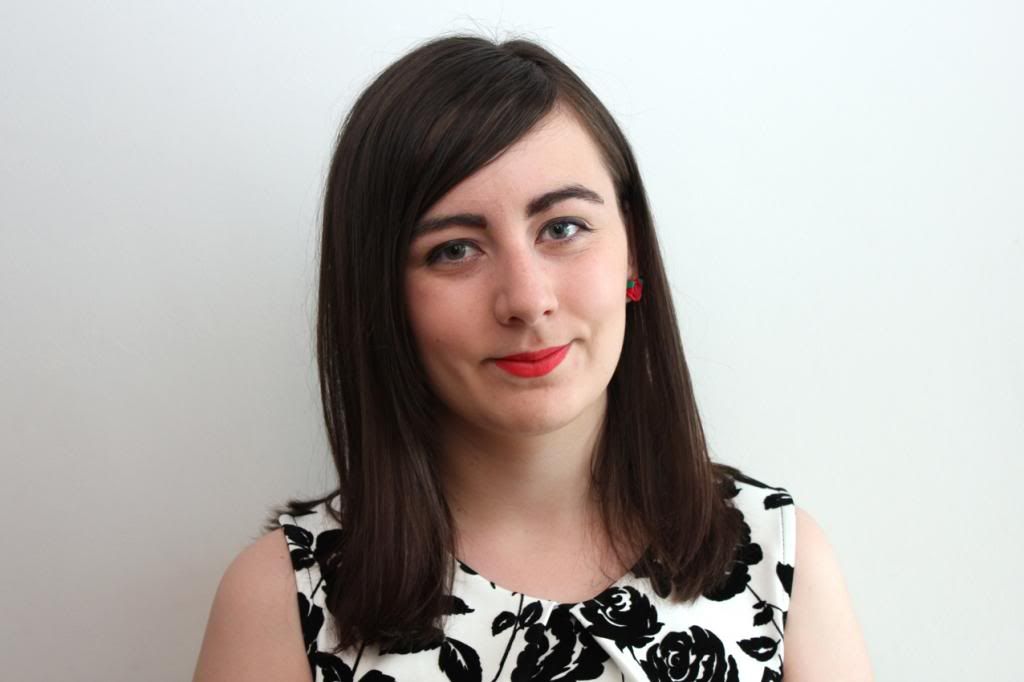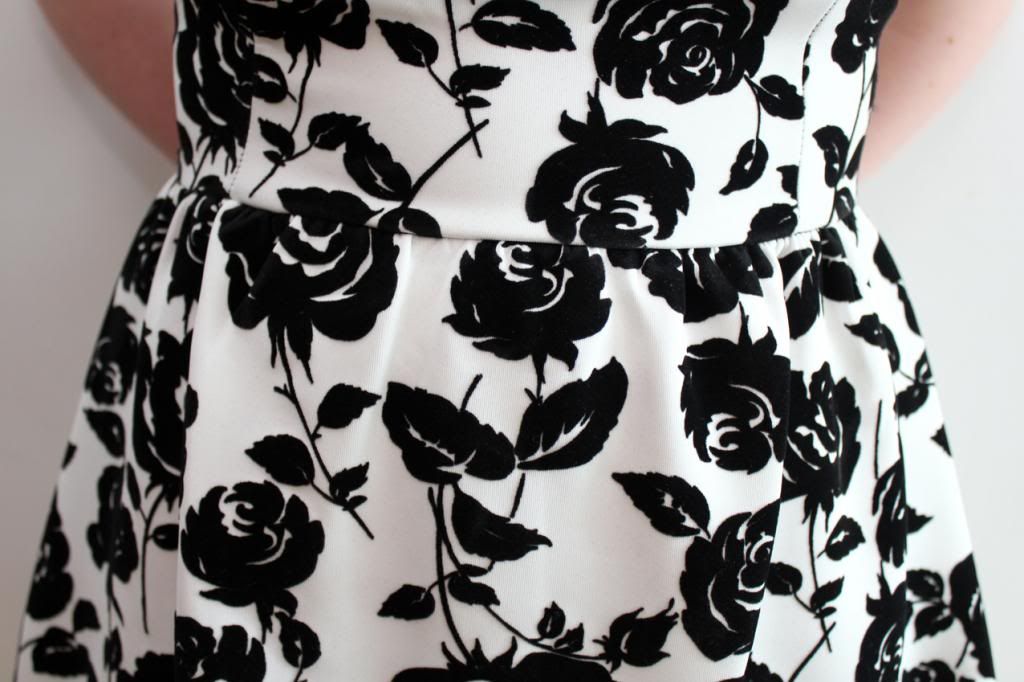 This dress really doesn't need dressing up or accessorising, it's pretty much perfect on it's own, and as soon as I tried it on for the first time I knew I'd be entering into a lifetime relationship with this dress! It's from
Miss Luxe
and you can pick it up for a crazily bargain price of £16.99. I'm always dubious of the quality of dresses that are under £20, but I was absolutely amazed by the feel of this dress, you could easily believe it's a £40 Topshop dress or something, I even found a very similar one on
Dorothy Perkins
for £30, that's almost twice the price! The material is quite thick and stretchy, and then the floral detailing is a 3d flock.
I decided to pair it up some simple rose earrings I bought a couple of years ago, and a strong red lip, and to just let the dress do all the talking. If you're looking for something stand out for a wedding, prom or graduation dress then I really would recommend this for the price!
What do you think of this dress? Have you shopped with Miss Luxe yet?