The Cutest Snack Pots In The World
11:30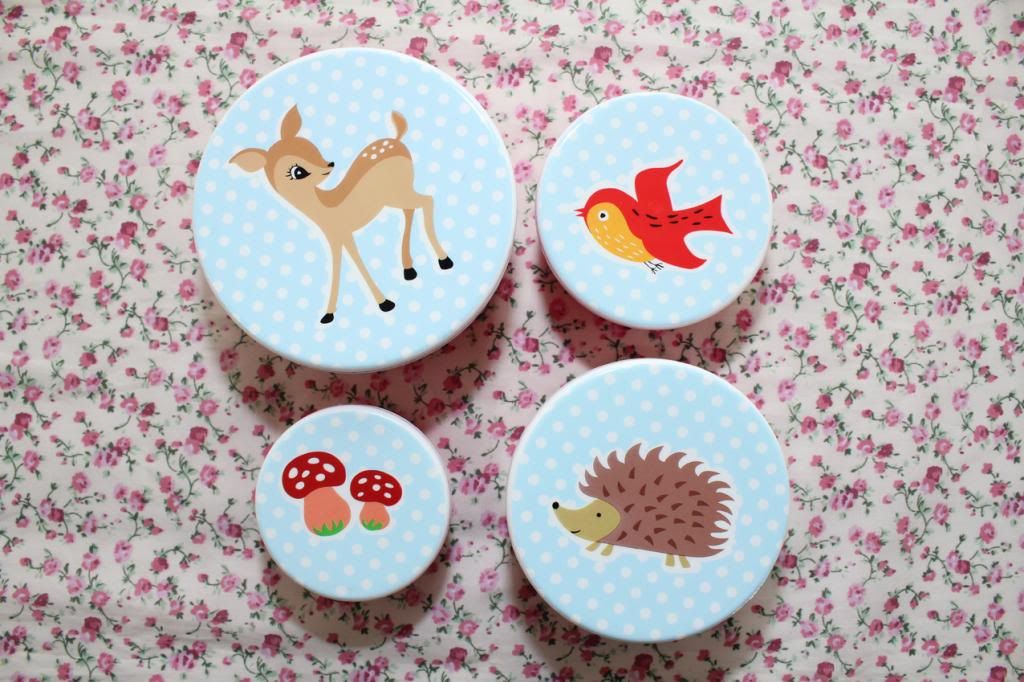 Being an extremely fussy eater when it comes to lunch time is hard, I have a love hate relationship with bread. Freshly baked bread = good. Newly bought loaf of bread = good. 3 day old loaf of bread = bad! No matter how nice the bread is I just can't eat it after 3 days, plus when I'm making sandwiches I can only deal with something saucy, no ham or cheese sandwiches for me. I do love a good tuna mayo, or something similar but if you leave it in your bag then it goes soggy, and then that's back to bad territory for me, I just can't eat dry or soggy sandwiches.. Anyway enough of my whining, I genuinely could go on for hours on the topic!
Dotcomgiftshop
have come to save me from my freaky eater disasters, just before I step out into the real world and find a proper job, with these extremely cute snack pots. I already love the DCGS
Woodland range
, and I love it even more now that I have these babies packed up in my cupboard. The tubs stack inside each other like Russian Dolls so they don't take up much room in your kitchen or in your bag. They're adorable, and actually make me look forward to lunchtime, with the cute illustrations, and spotty lids. The possibilities are endless with what you could take to work too, the biggest is big enough for some rice, pasta or couscous, maybe even a small salad, whilst the smallest is a lovely size for some feta and olives, or you could fill them with fruit and nuts to have on your desk.
What do you think of these? Would you be interested in seeing recipe ideas in these in the future?