Oops, I Did It Again..
11:30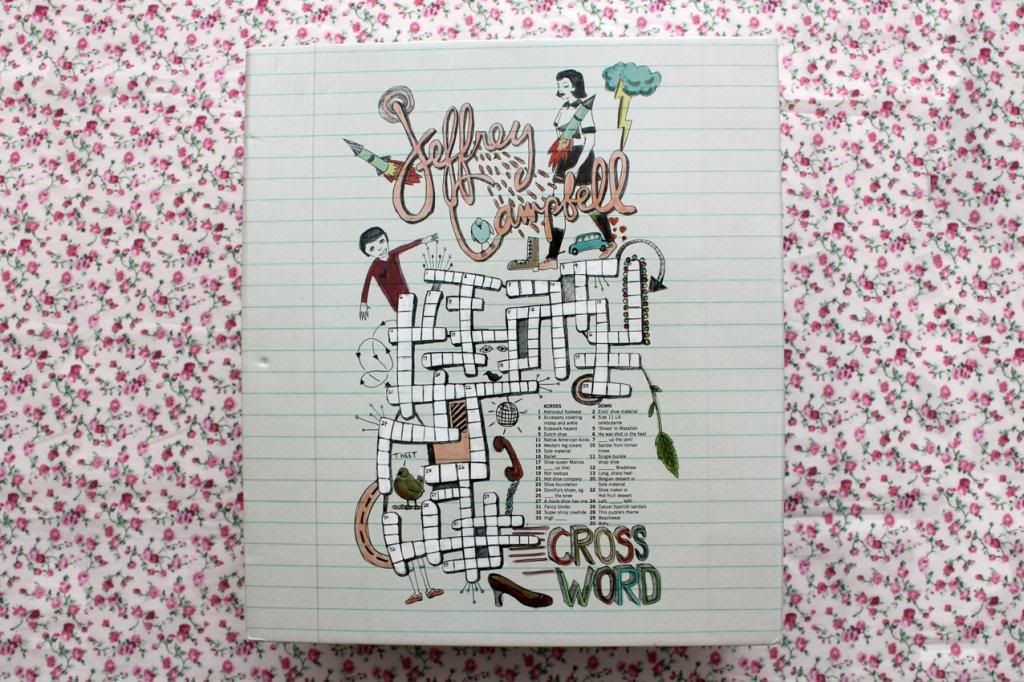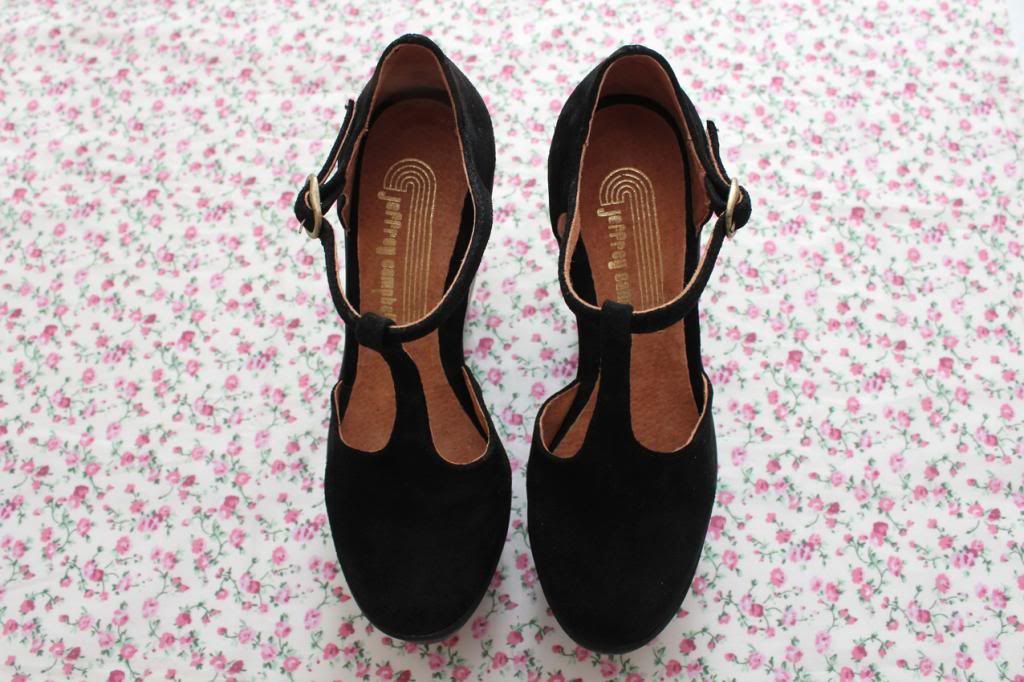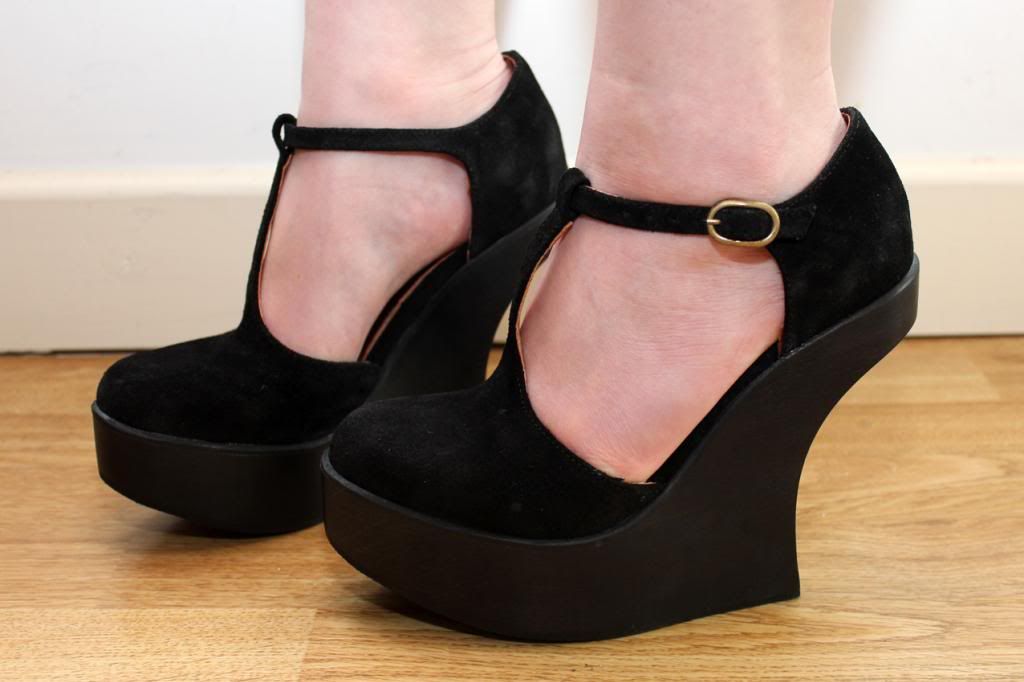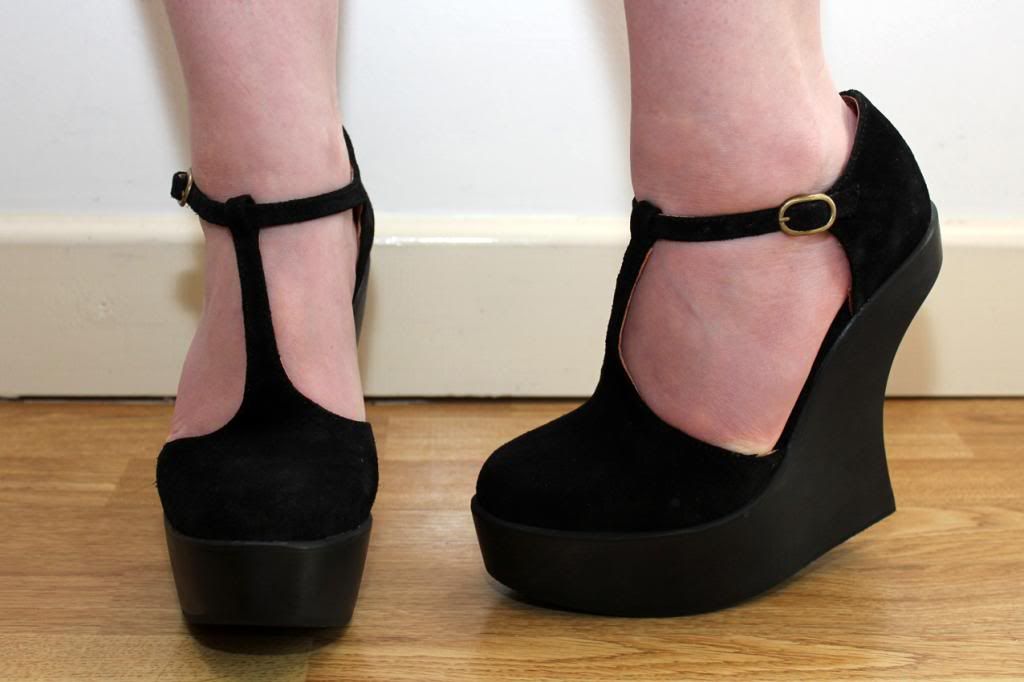 After buying my first pair of Jeffrey Campbell's I've been aching to have my own little collection, in particular I wanted my other pair in the black version but they were sold out online unless you're a lucky 3. So then I was browsing ebay, and I spotted these beauties, and they weren't even labelled up as JCs, but I knew they were, and spotted the box in the photo too, they were titled something like Black Office Wedges 4 New, extremely excited I popped them on my watchlist, and when they finished I managed to bag them for around £20 delivered. Not bad for a pair of £115 shoes, that still had all their stickers and box! I checked them against my other pair and they're definitely the real deal! I'm thinking of wearing this pair to graduation instead now because like my other pair, their super easy to walk in, and they'll match my robes too.
What's your best ebay bargain? What do you think of these wedges?