Monday Manicure #46 - Barry M Confetti
11:30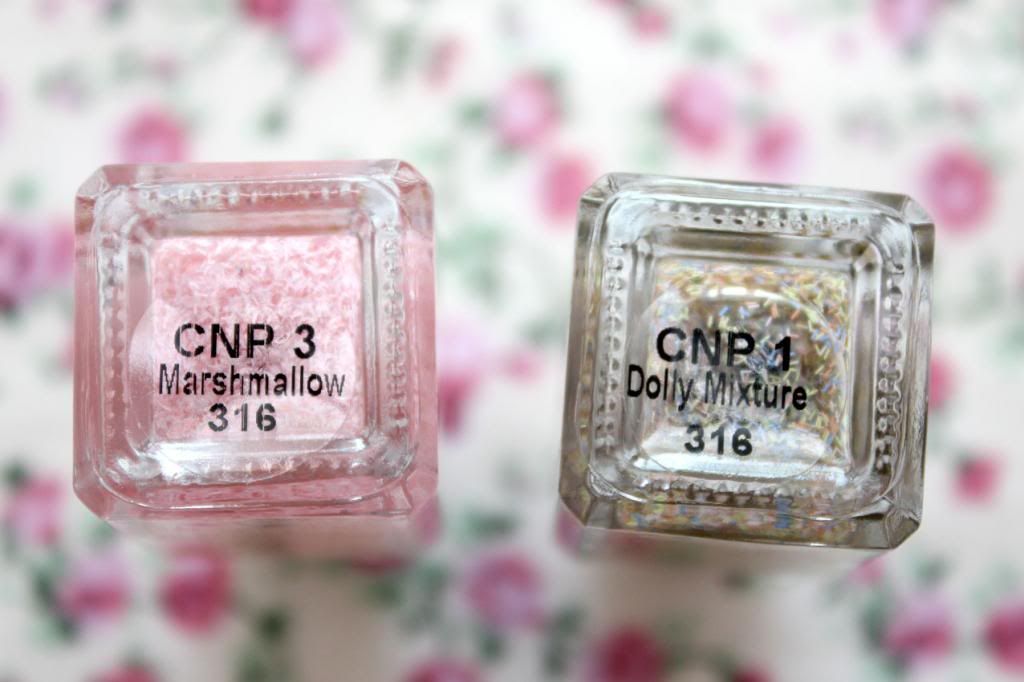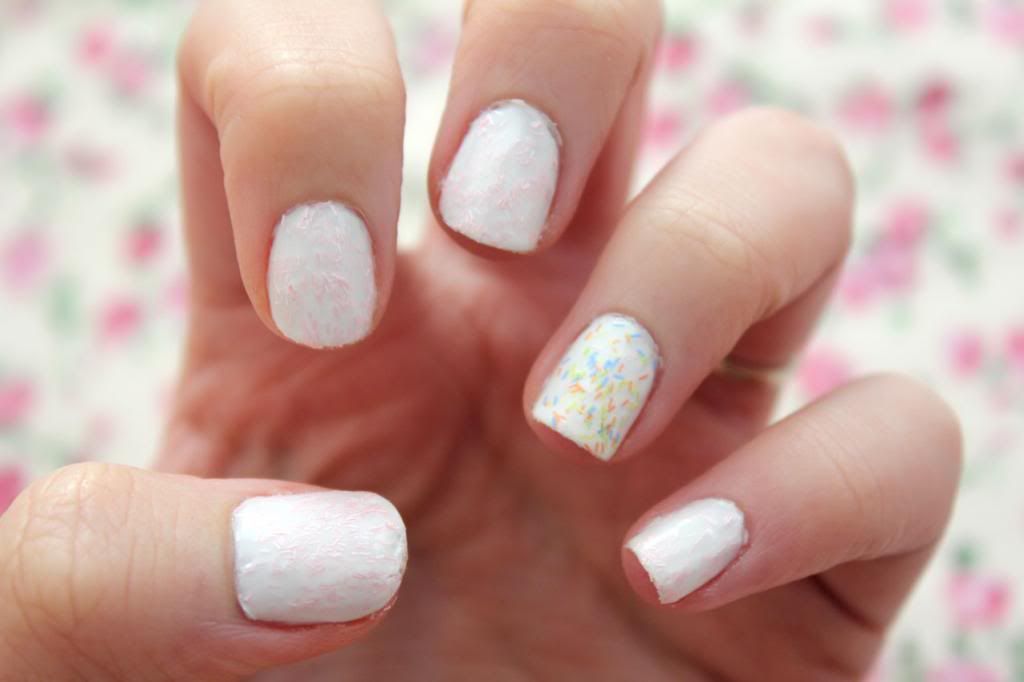 Barry M Confetti - Marshmallow* & Dolly Mixture*
Barry M Confetti is still fairly new to the market, I'm pretty sure it was only released last month. It's a range of clear base polishes with stand like glitter in a range of different colours, which look very similar to the Nails Inc Feather Effect polishes, however at £3.99 a pop they definitely don't break the bank.
Marshmallow is a lovely girly polish, with light pink glitter strands, it just looks exactly like fluffy marshmallows! Dolly Mixture is a mix of pale yellow, orange, blue and white, and when paired with a white base which is what I chose to do, it looks like hundreds and thousands sprinkled on an iced bun, yummy! The look above is just one coat, and they can easily be built for a more opaque finish, however the more you pile on, the harder it will be to remove.
Have you seen this range before? Which is your favourite colour?