Monday Manicure #44 : Models Own Lime Green
11:30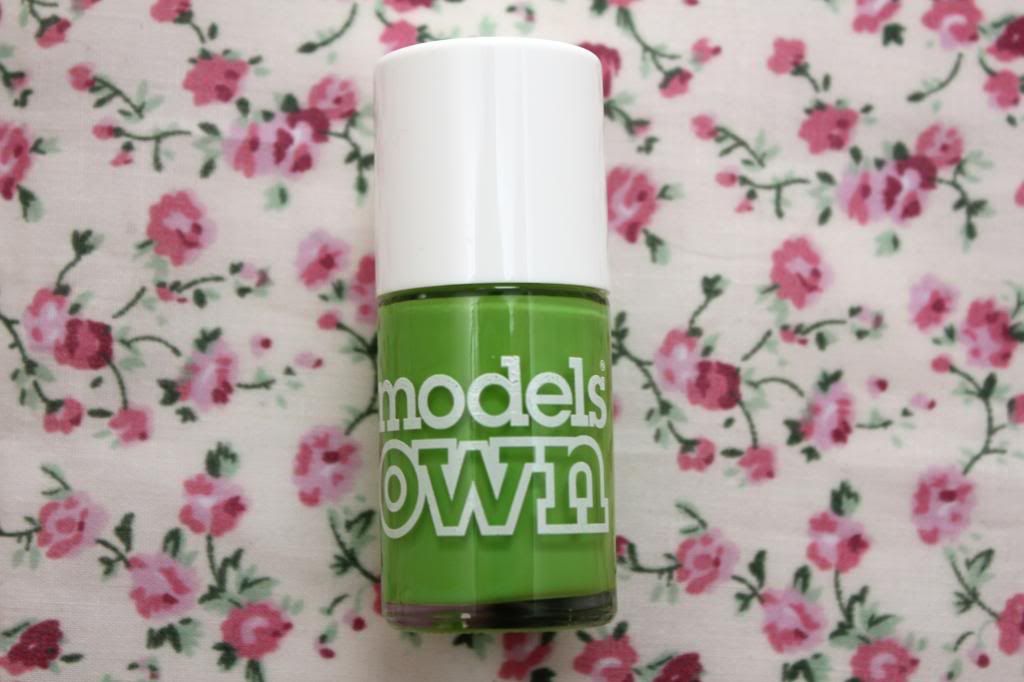 I want to start by saying that this is not a colour that I'd usually choose at all, however I bought it as part of a pack in TK Maxx a few months back, and since then it's just been sat in my blog box shouting 'use me, use me'. I'm just not sure on the whole green nails area?
Anyway, I decided to give the polish ago, and as a Models Own polish I found the formula a little disappointing initially, the first coat just seemed really runny and sheer, however the second coat managed to make them look really opaque which impressed me. The finish is extremely glossy and smooth. I'm still not completely taken by the colour, but there's something I like about it at the same time. I'm imagining it would look nice on holiday accompanied by a tropical print bikini. If all else fails, I'll probably just keep this polish for use at Halloween, haha.
What's your thoughts on green polishes? Would you wear this?