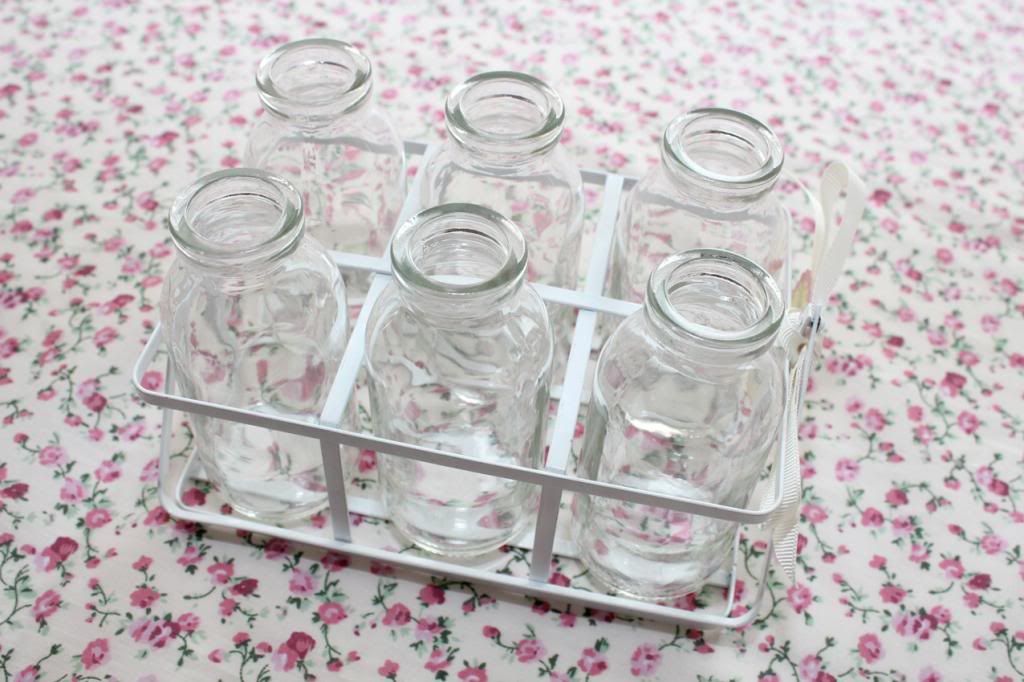 How adorable are these little milk bottles from
Dotcomgiftshop
?! Obviously you could use them for milk, but I think they're too cute not to be used everyday, so I thought I'd come up with a few ideas for them. First up you could use them simply as a decoration, why not fill them with some fresh cut flowers, or if you're crafty you could fill them up with beads or buttons.
The boyfriend had a great idea of using them to store oils and sauces for a bbq, or just to sit on the table. They're perfect for using outside as they come in there own little carry case to transport them. A pourer fits perfectly in the top, so I decided to make my own oil to go inside, this one is Rosemary but the possibilities are endless!
If neither of them float your boat, then you could use them for serving juice or cocktails in. They'd be the perfect accompaniment to a girly picnic day with bunting, cushions, throws and cupcakes!
What do you think of these cuties? What would you use them for?