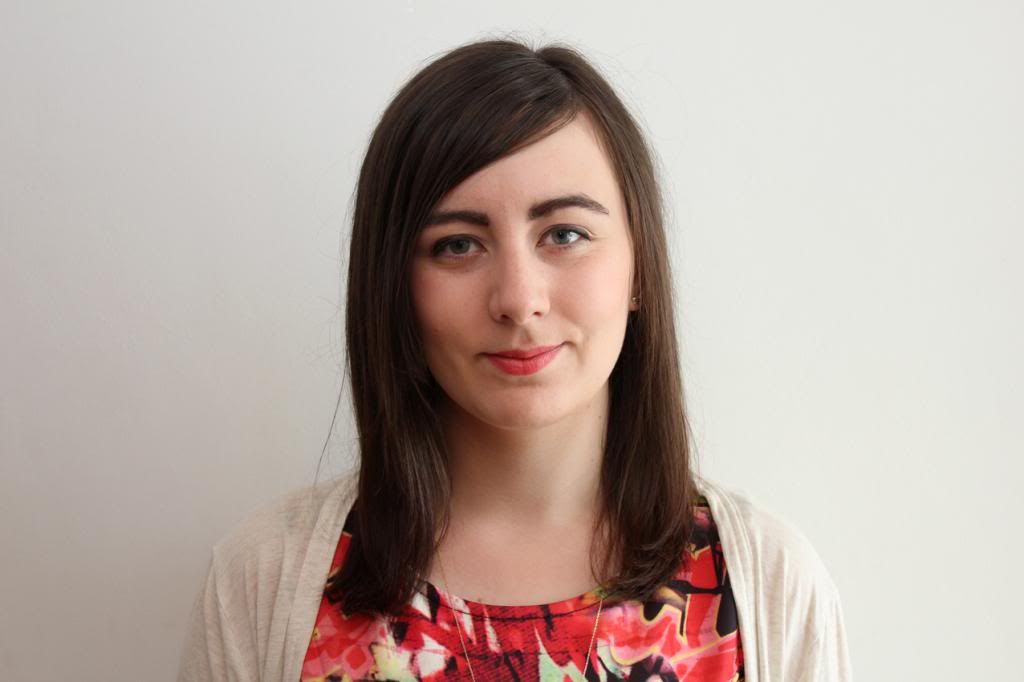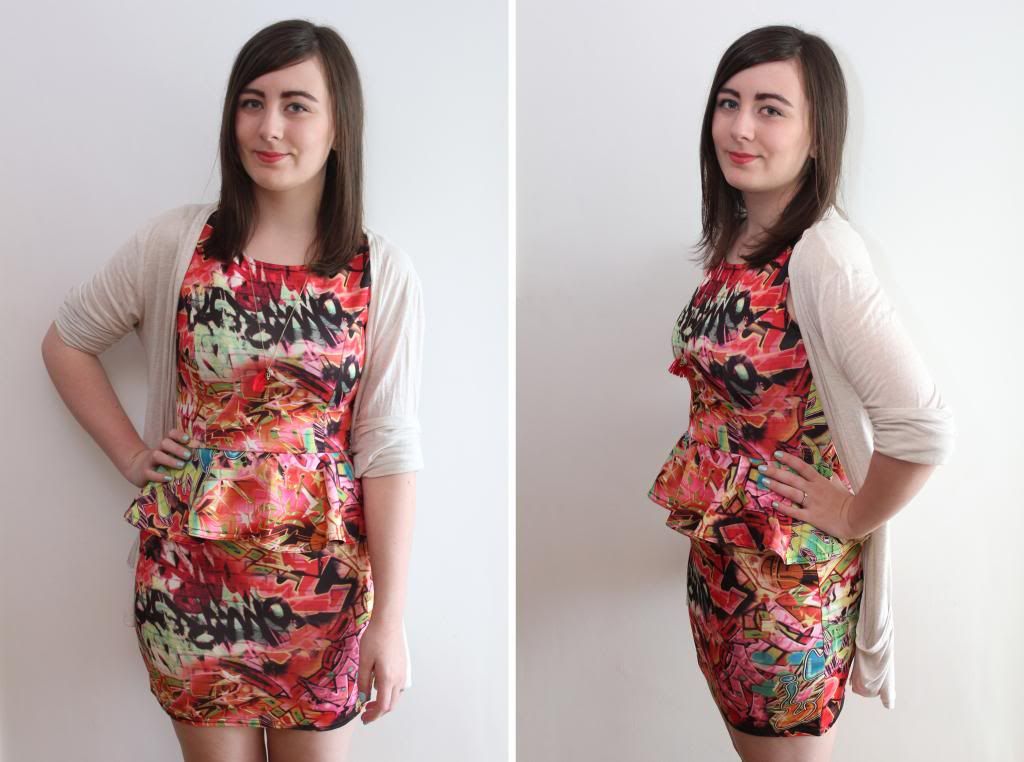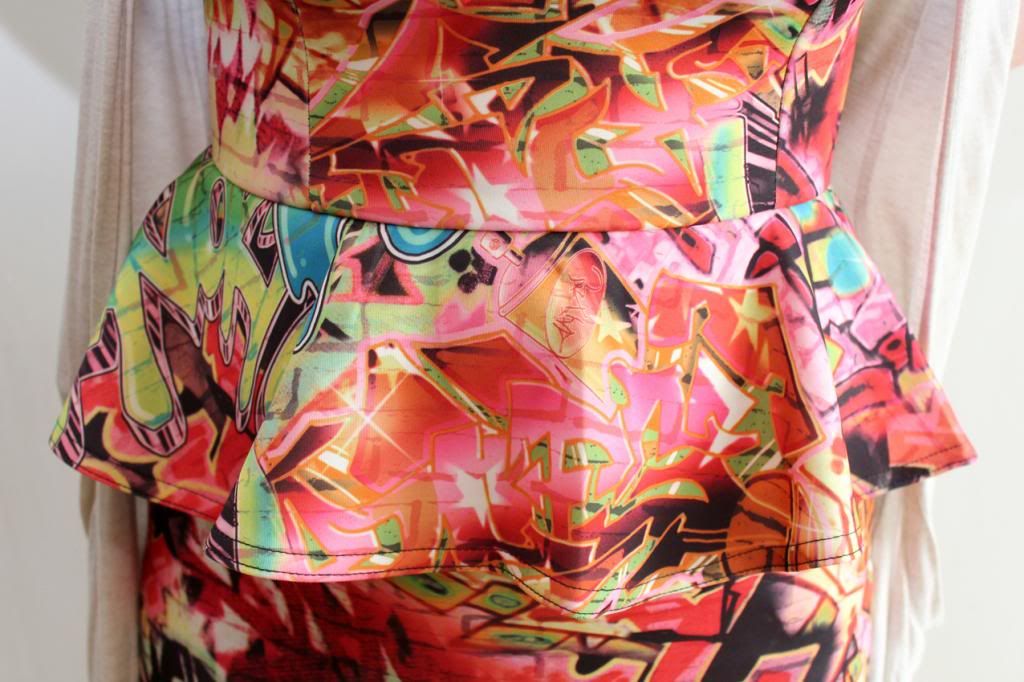 So this dress is a bit bolder than something I'd normally choose but I absolutely love it. Sometimes it's just nice to push your boundaries a bit, and get something a little different to everything else in your wardrobe, plus I knew I'd love the cut, so there was a 50/50 chance that I'd really like this on. The dress is available from
Bliss
for £10, yes you heard me, ten british pounds! You can also pick it up in a
blue version
, which makes it a very difficult choice. I noticed whilst browsing Topshop the other day that they're also using this material in the blue version to make
leggings
, and they're twice the price, so it really shows you how much of a bargain this little number is. The material of the dress is quite thick and stretchy, and definitely feels good for the price.
I decided to dress this down a bit by adding a cream cardigan with the sleeves rolled up, and a long skull necklace I picked up from a Fabb Event, but it could just as easily be dressed up with the addition of a nice fitted blazer, top knot and some heels!
Have you heard of Bliss before? What do you think of this dress?