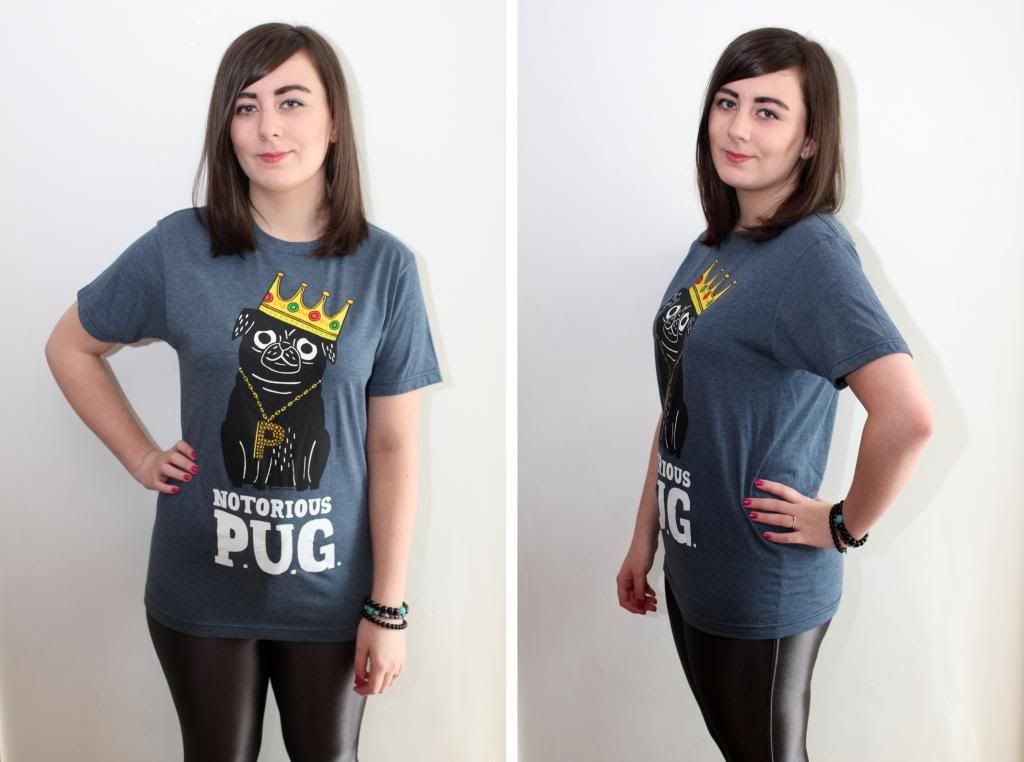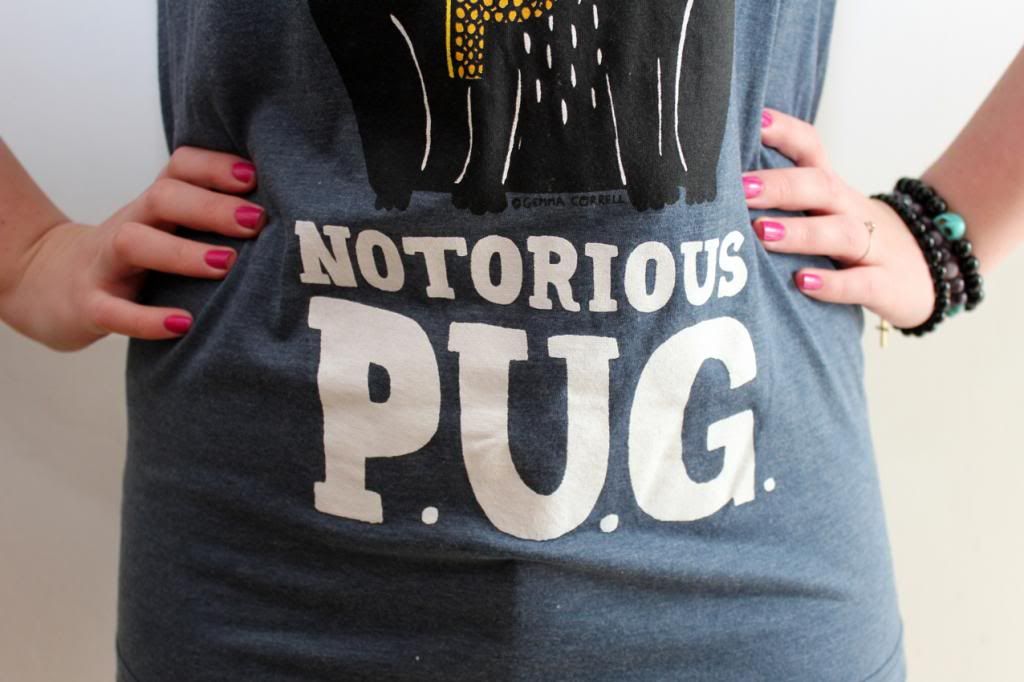 How amazing is this tee? I spotted it on the Urban Outfitters website, and then actively searched it out on a recent(ish) shopping trip in Leeds. I've always been a fan of
Gemma Correll
, her illustrations are just too cute and quirky.
I don't really own that many t-shirts, I'm much more of a dress girl, but I hope this will be coming out of the wardrobe a lot. I think it's going to be pretty easy to style with skirts, shorts and jeans. I think this version is actually a men's tee, but I don't really care to be honest, it's a nice loose fit and I think I'm going to roll the sleeves up next time too.
What do you think of quirky tees? How would you style this tee?