Monday Manicure #42 - Models Own Scented
11:30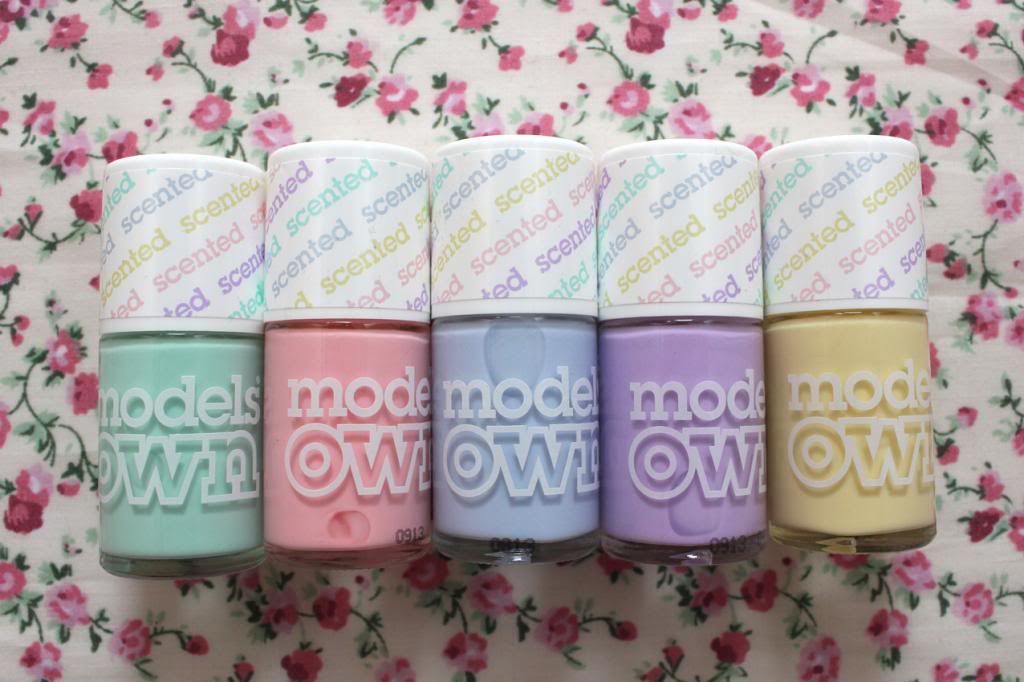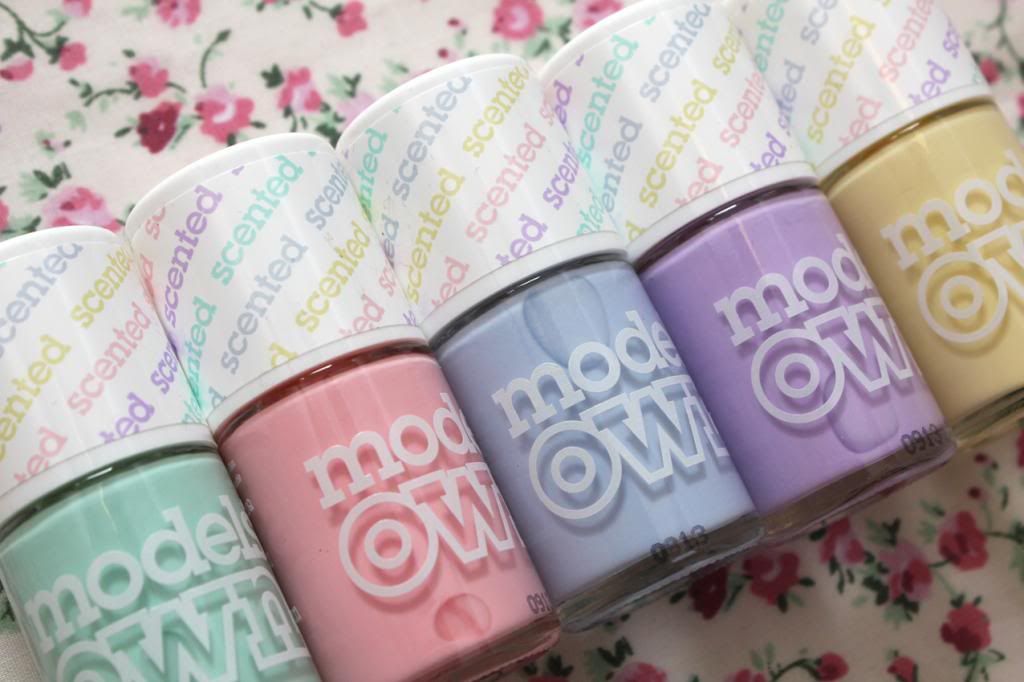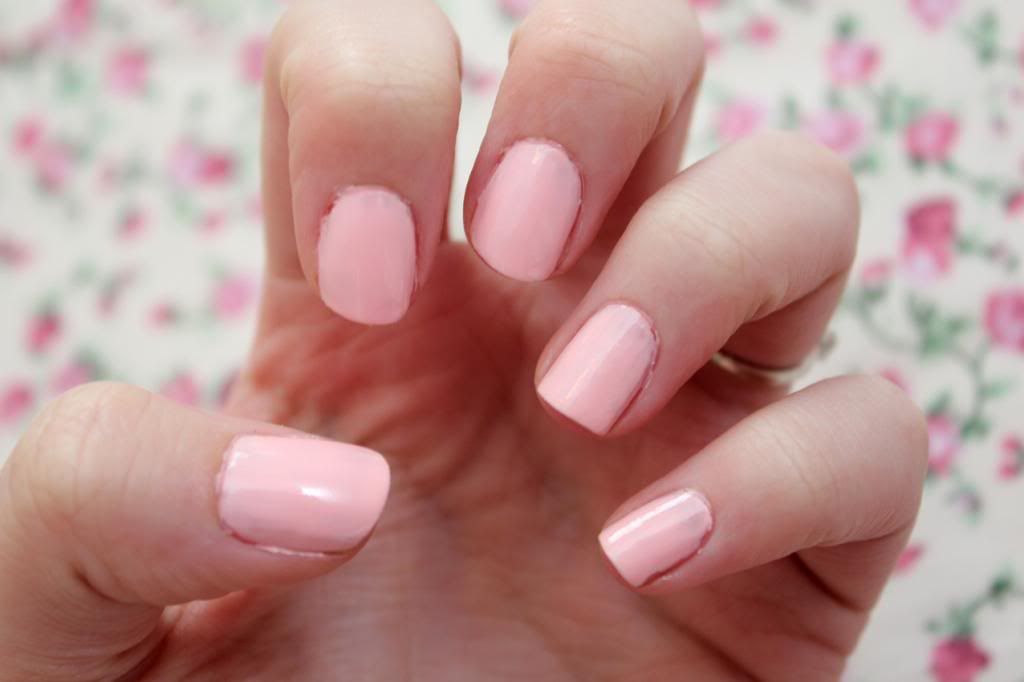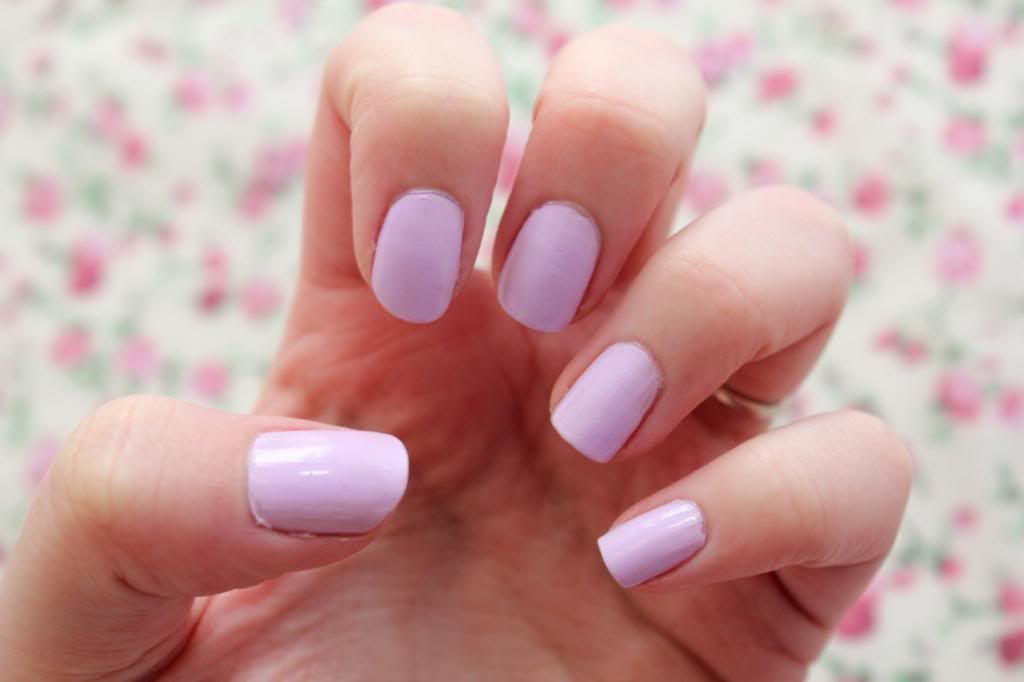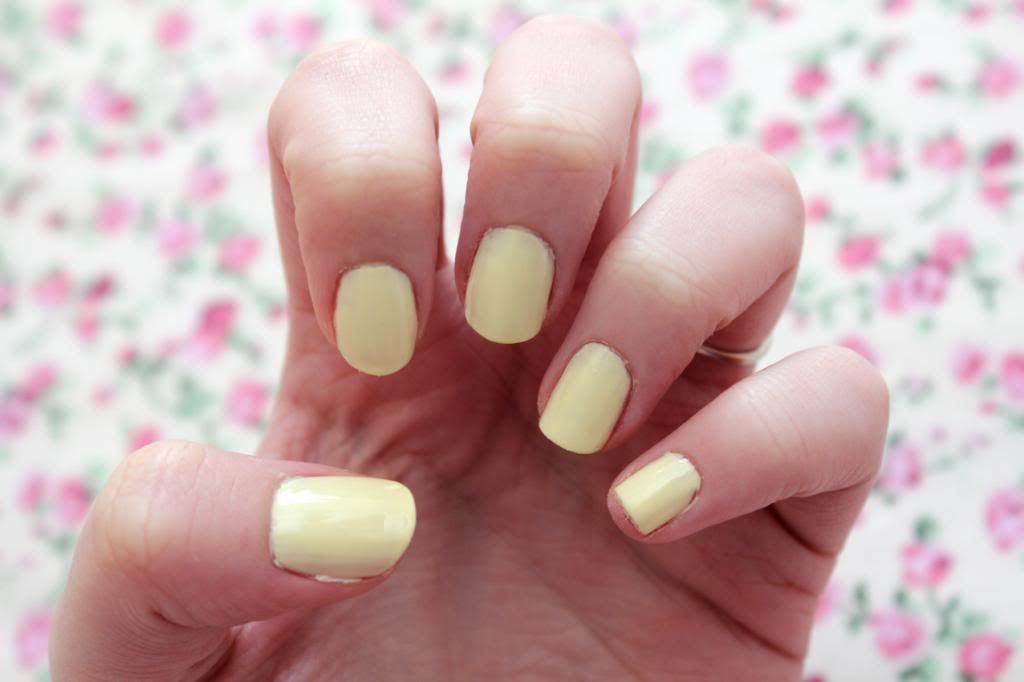 I've always love scented polishes, I bought some from F21 in New York a few years back in peppermint, caramel and strawberry and always thought, why don't they make them here?! That's when Models Own answered my prayers and brought out this adorable pastel shade set which are all fragranced. Apple Pie smells like apple car fresheners, Strawberry Tart smells like perfumey sweet strawberries, Blueberry Muffin smells just like blueberry muffins, Grape Juice smells like tasty grape treats such as kool aid, and finally Banana Split smells like banana foam sweets! The bottle lids have a little scratch and sniff sticker so you can see what the polishes will smell like, however once on your nail the scent is much more subtle (and you have to wait for them to dry first before sniffing otherwise you get a wet polish smell!).
Personally I don't think the formula is amazing as I've had to use 3 coats with each colour, when usually I manage to get away with 1 or 2 with other Models Own polishes or other brands. However once you get a nice coat they do look like gorgeous shades, they almost remind me of ice cream colours and definitely look very summery. You can pick the set up for £20 from Models Own meaning they're £4 per bottle rather than the normal £5.
Have you tried anything from this collection? What's your opinion on scented polishes?