Monday Manicure #41 - Copper Pot
11:30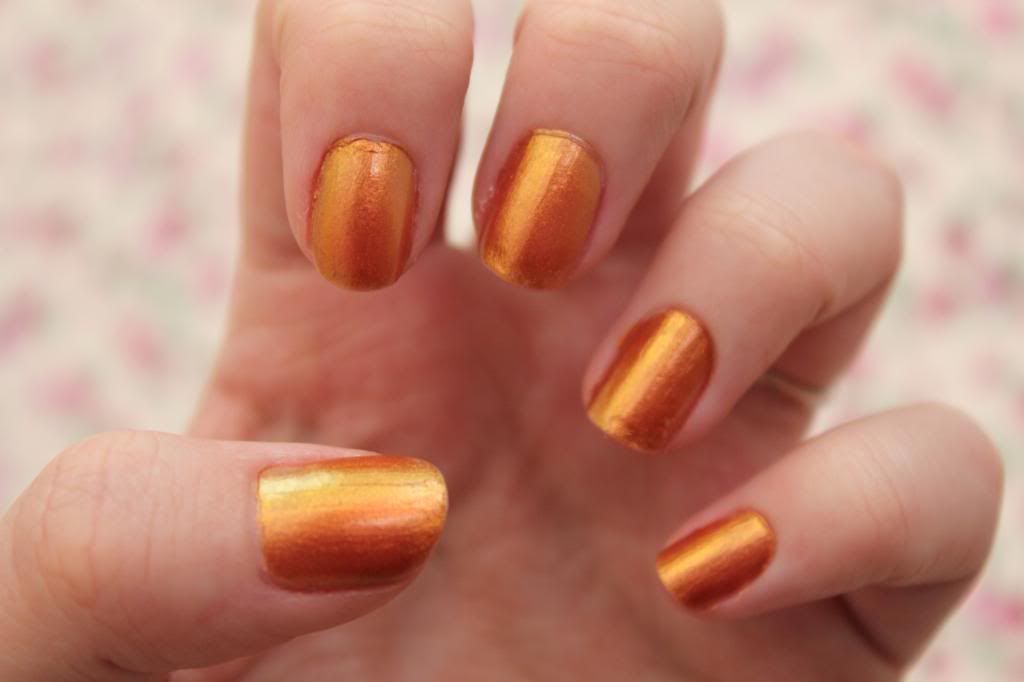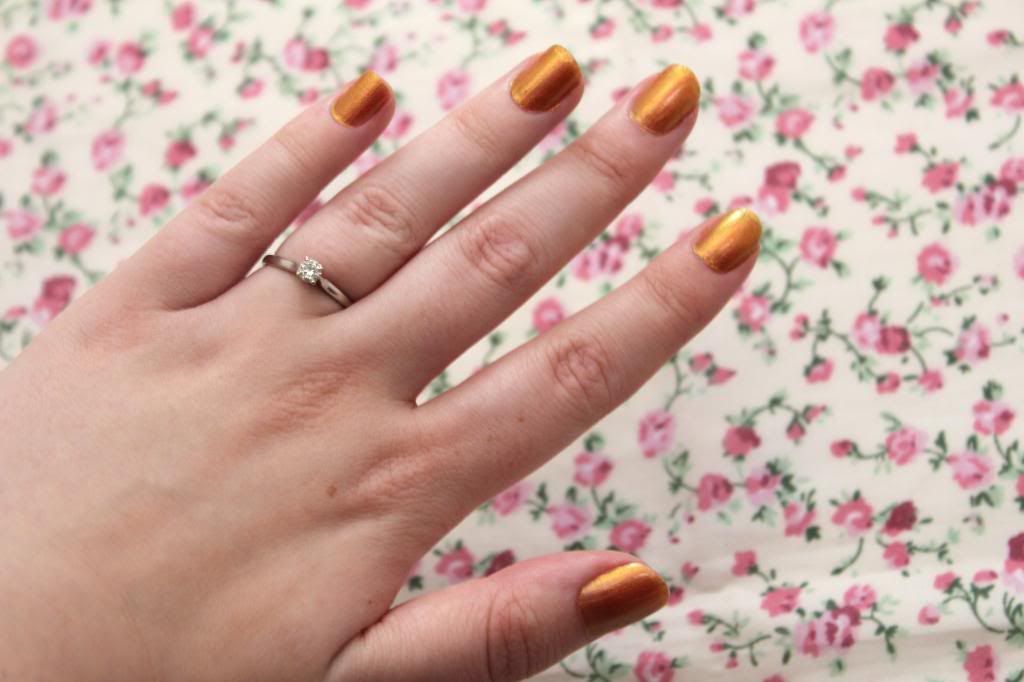 I bought this polish on a bit of a whim, I found it with two other Models Own polishes for just £6 in TK Maxx, and to say they are usually £5 each I could hardly pass them up! Copper Pot appears to be made of the tiniest flecks of glitter that makes the polish look oily, like petrol? I know I'm not exactly selling it with that description haha, it's really eye catching though, and I think it would look lovely on a night out!
It takes 2 to 3 coats to be opaque, but once it's on, it's on! I kept this on for 5 days which is a lifetime for me, and it didn't chip at all. The only downside is that it took an age to come off, although it's much easier than proper glitter polishes.
Have you tried Copper Pot before? What do you think of it?