Monday Manicure #40 - Ciaté Velvet Manicure
11:30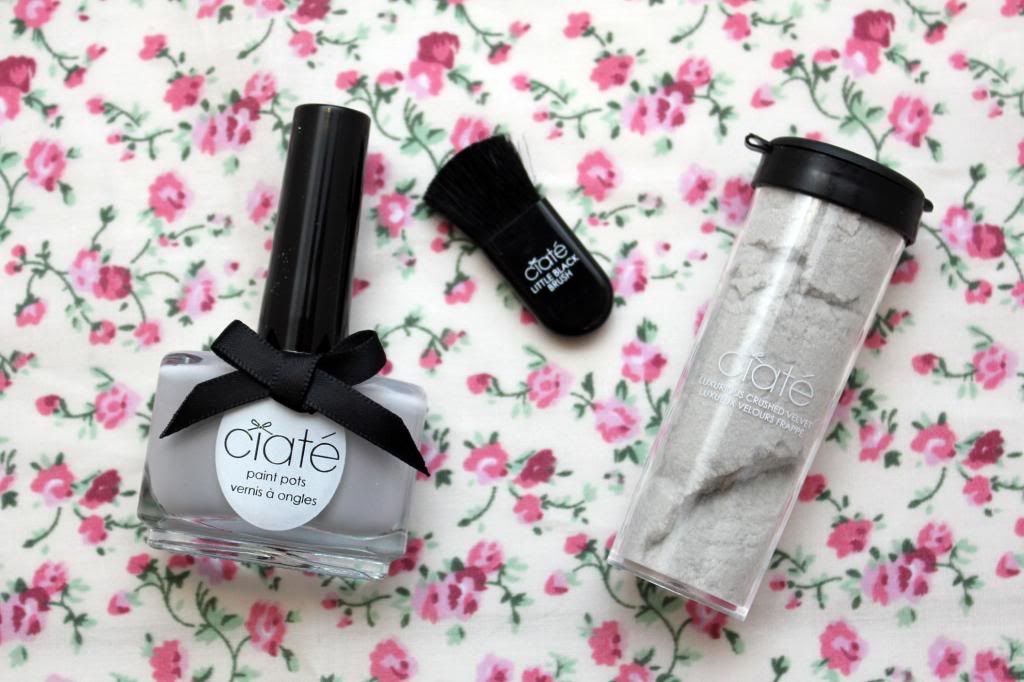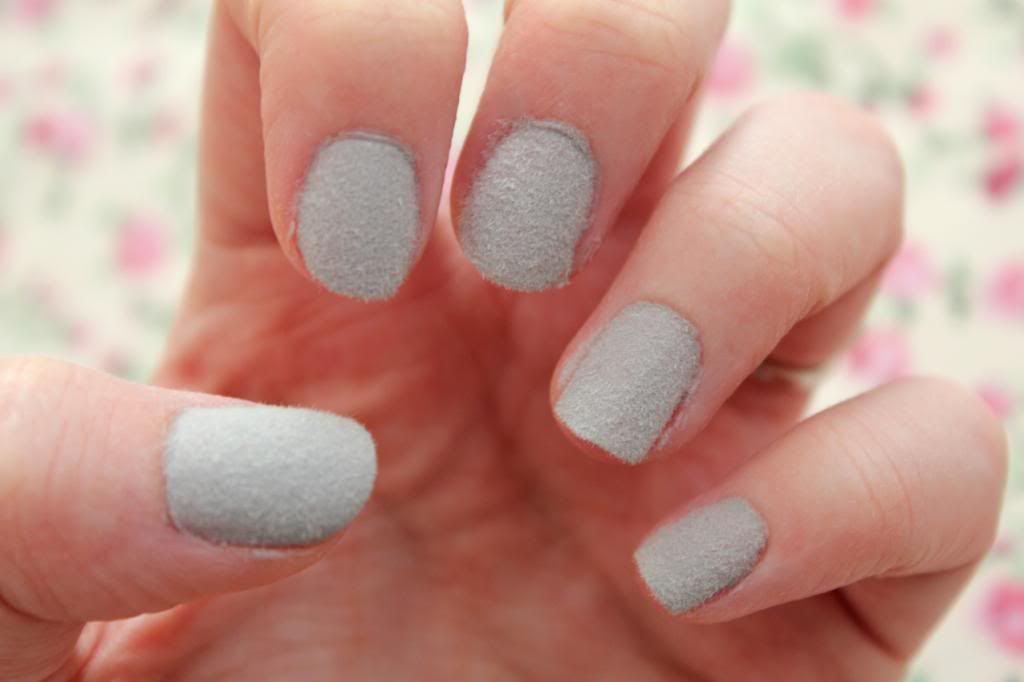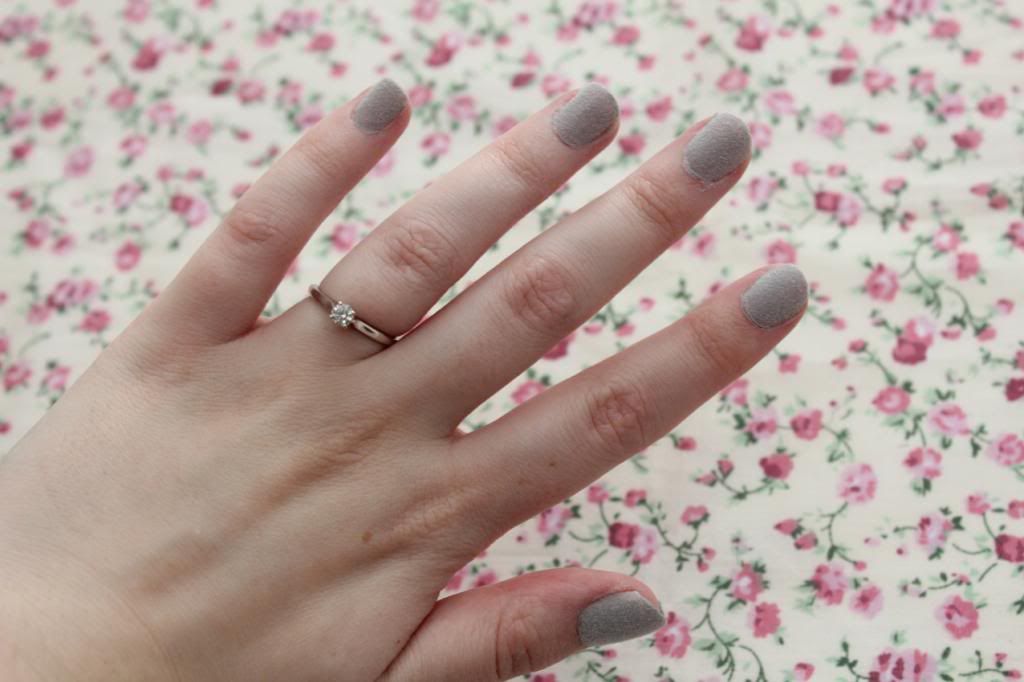 I got this kit a long while back at Christmas from the lovely
fiancé
who surprised me with it. I hadn't dropped any hints or anything, so I was very happy to find this under the tree, the boy did exceptionally well during Christmas 2012, haha. I've bought and received so many new polishes this year that I've wanted to show you, so it's taken me far too long to get around to this one!
The Ciaté Velvet Manicure kits are made up of a ciaté polish, a complementary pot of crushed velvet and an aptly named little black brush. They're incredibly easy to use, although a little messy, simply all you have to do is add a base coat of the polish, and then once thats dry, do each nail one at a time by adding a second coat, sprinkling on some of the flocking, and then brushing off the excess with the brush - et voila, crushed velvet nails! The set I have contains grey velvet, and polish in Cream Soda, and together they look beautiful on.
The finish is extremely soft, and I know the looks not for everyone but I like it. A lot of people ask what they're like after getting wet, they're basically the same as before just not quite as fluffy, just think about it as though they're a pair of velvet leggings, once you wash them they dry and they're just the same as before! The only issue I did have with this set is that I seemed to rub my nails because I loved the texture, which resulted in premature bolding on a few of my nails, haha!
I'd recommend this set to anyone who wants to try something a little different! What do you think of the finish? Is it something you'd try?