Monday Manicure #39 - imPRESS TGIF
12:56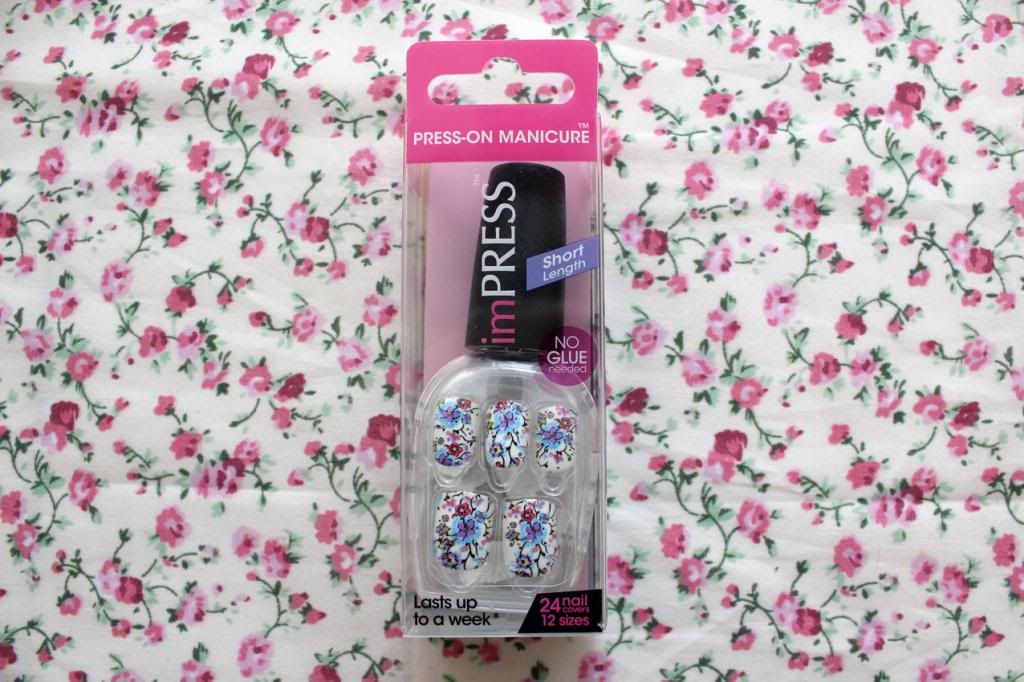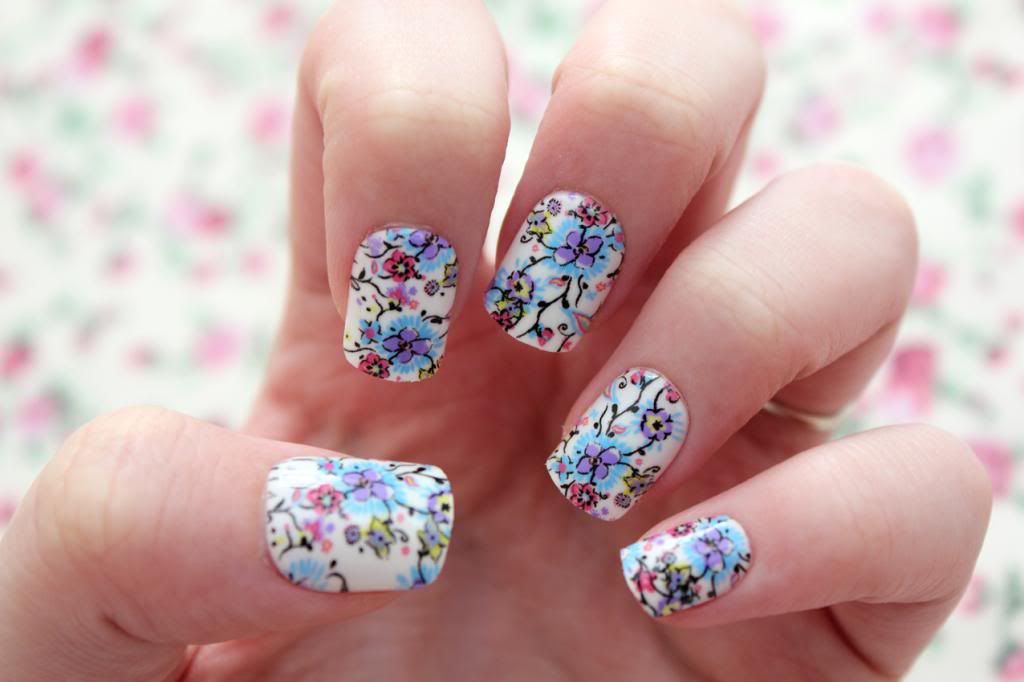 If you've been a long reader of my blog, you'll know I'm a pretty big fan of
imPRESS nails
. If you haven't discovered them before, then basically they're a short-ish set of false nails, with sticker backs meaning you can apply them in a matter of seconds, and when you remove them they don't ruin your nails! They last around a week.
TGIF
is a gorgeous floral pattern on a white base. There's lovely hues of blues, purples, pinks and yellows, and the detailing is really intricate. This is the perfect pair for someone who wants fancy nails but doesn't quite have a steady hand, or if you just don't have the time to spend doing your nails. They're a perfect spring/summer pair too, and I think they'd be great for the wedding season, or for taking on holiday. I'm planning on taking 2 or 3 packs of different imPRESS nails on my next holiday abroad next April. It means I'll be able to change my nails while I'm away, and even with 3 pairs it would still be around the same price as getting your nails done in a salon and you get the bonus of not having ruined nails when you remove them!
What do you think of imPRESS? Have you tried anything from their range before?