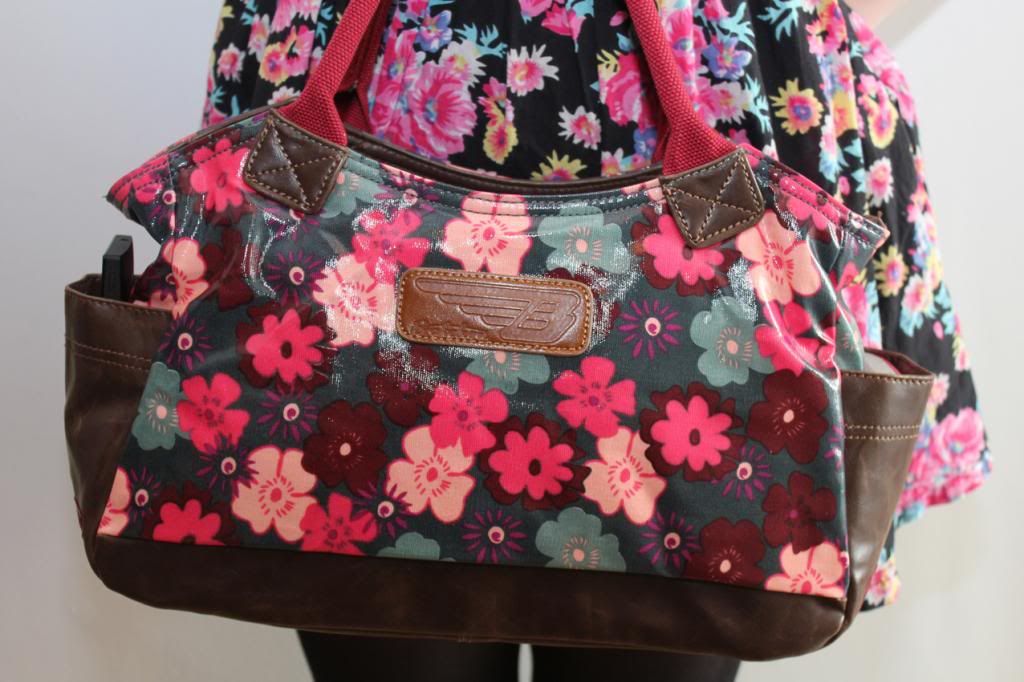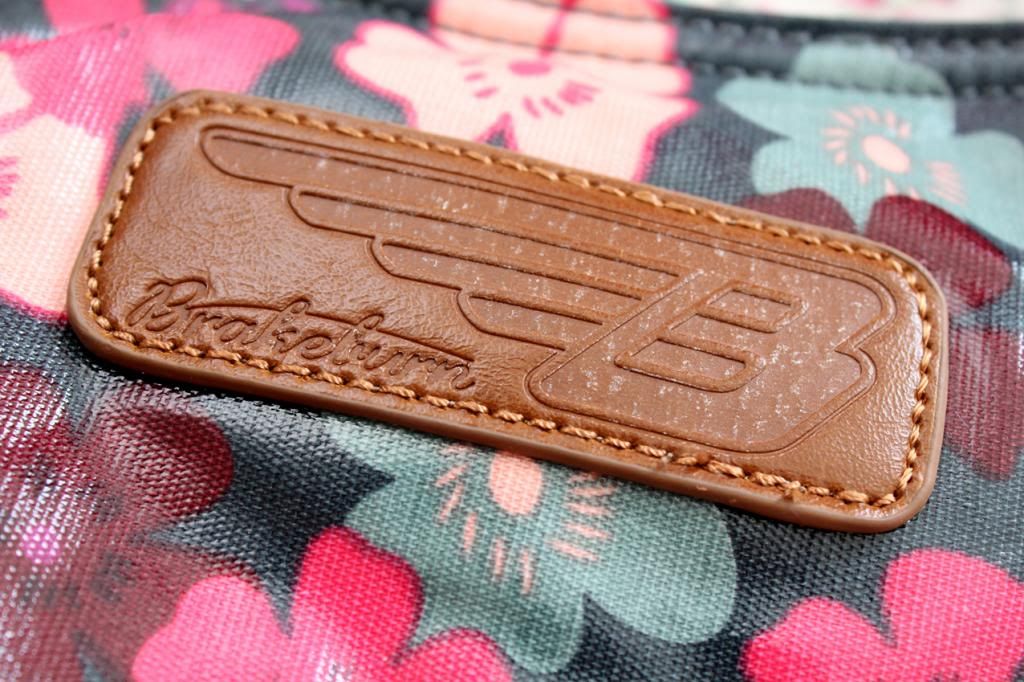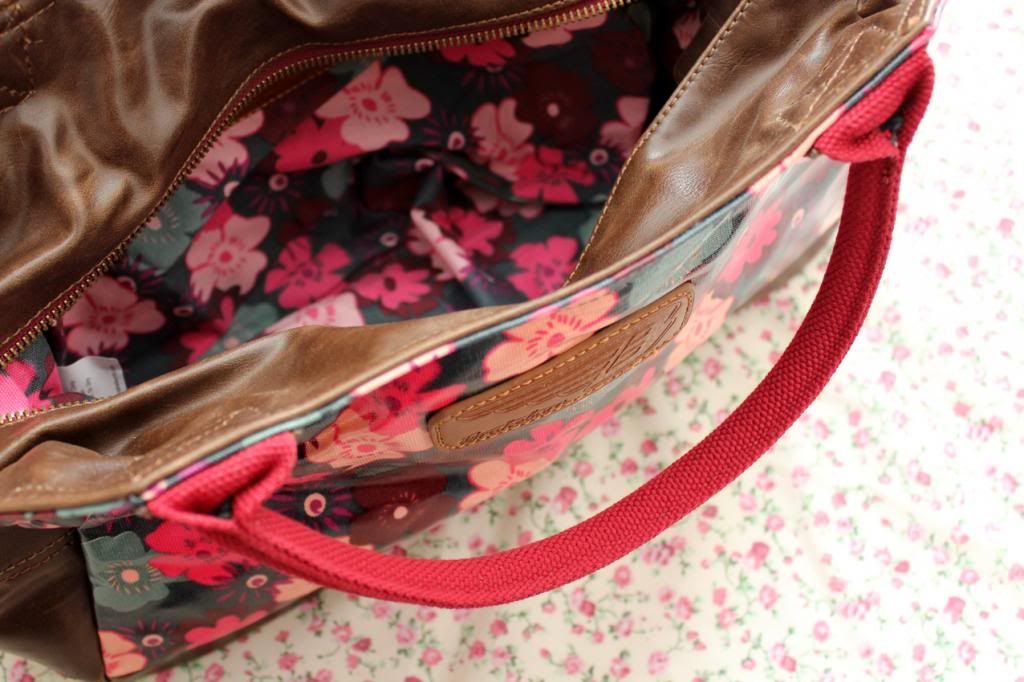 I received this gorgeous summery bag recently, and I've just been aching to take it for a nice picnic, or day to the park, but the weathers been miserable, and then I spent our only summer days so far flat hunting - grumble grumble! B
rakeburn
are a new streetwear/lifestyle brand that are just screaming to be in the great outdoors rather than being tucked away inside.
The blossom bag is a gorgeous brown pleather and coated cotton piece, which can be wiped clean and seem to be pretty waterproof so you don't need to worry about putting it down at the park or on the beach. It's a gorgeous floral pattern inside and out, and fully branded up with the logo stamp on the out and inside, a stitched logo on the bottom sides, and a Brakeburn zipper inside. There's a zipped pocket inside for your valuables and two outer pockets on the ends, although I wouldn't recommend actually putting your phone and camera in these if you were going out, be sensible lovelies! This version is actually sold out online, however you can pink it up in a lovely
polka dot version
instead. I think this would make a great bag for taking on holiday, as it's an alright size for your hand luggage, and as I mentioned I think it would cope well on the beach too!
Have you heard of Brakeburn before? Do you like my new bag?