Eley Kishimoto / Clarks Desert Boots
11:30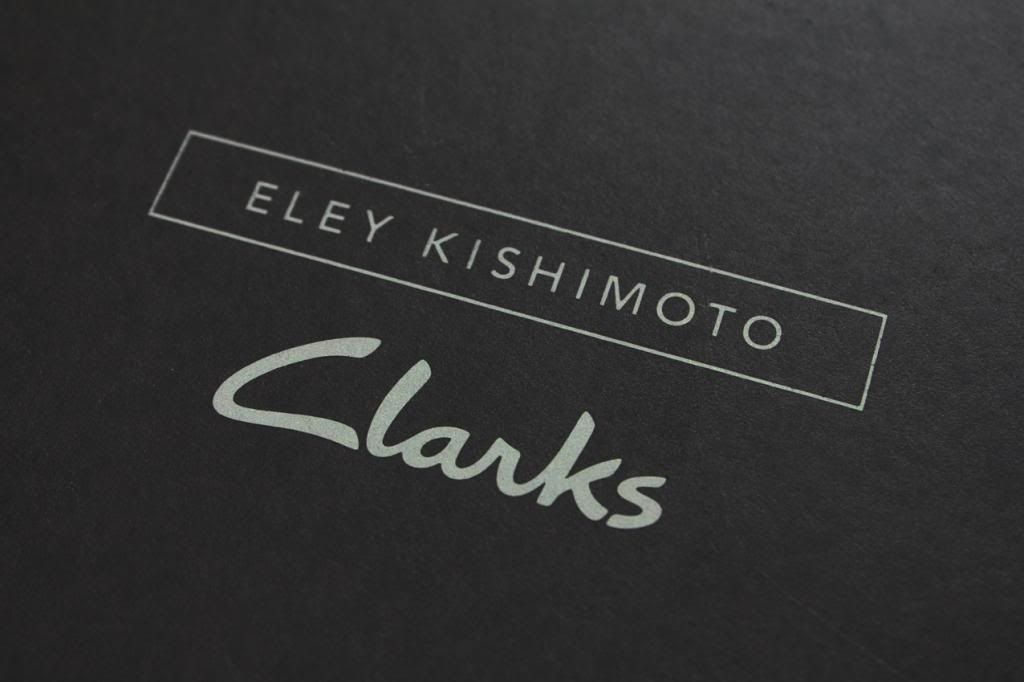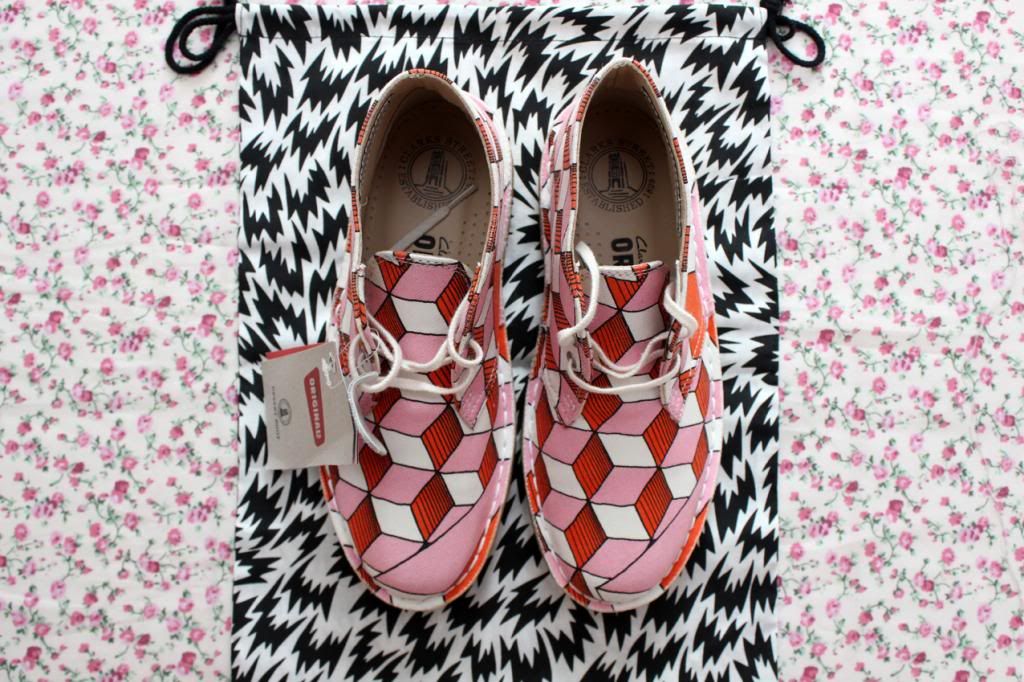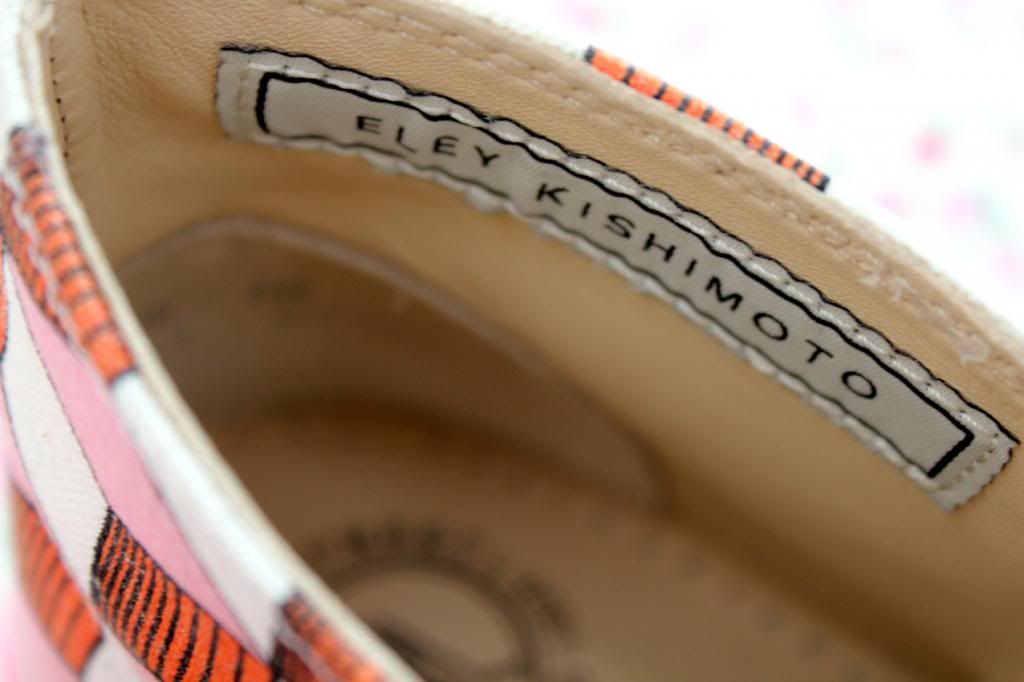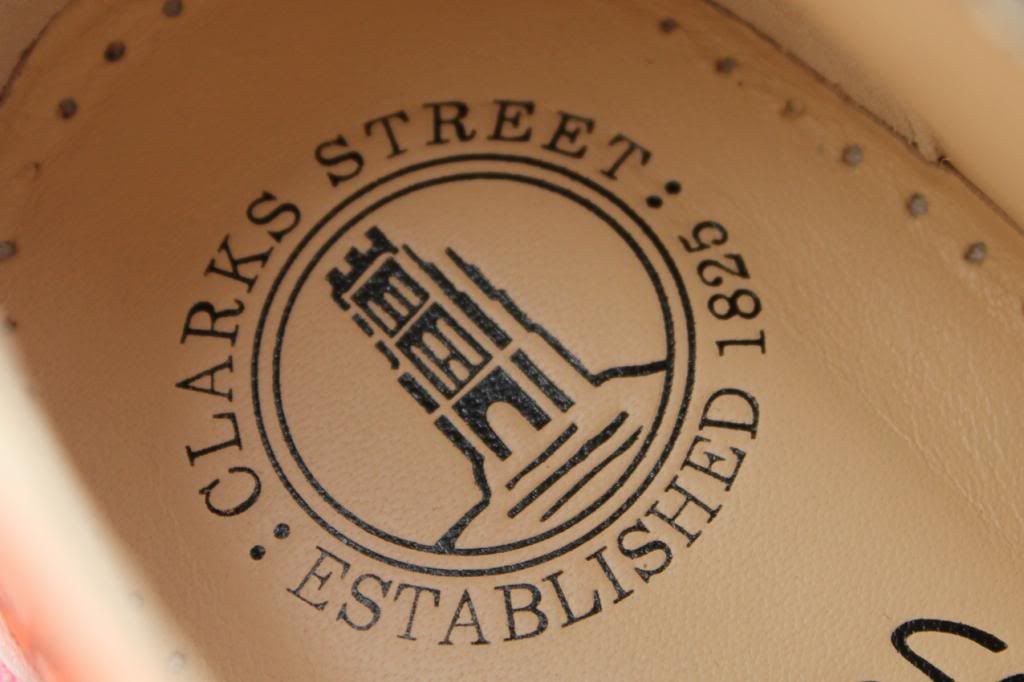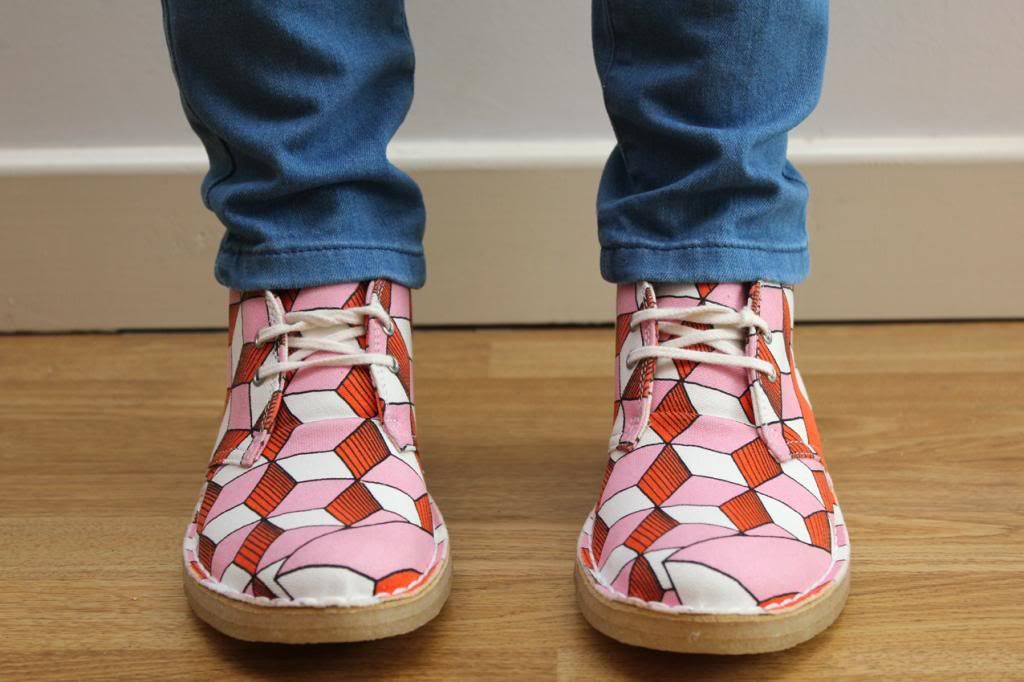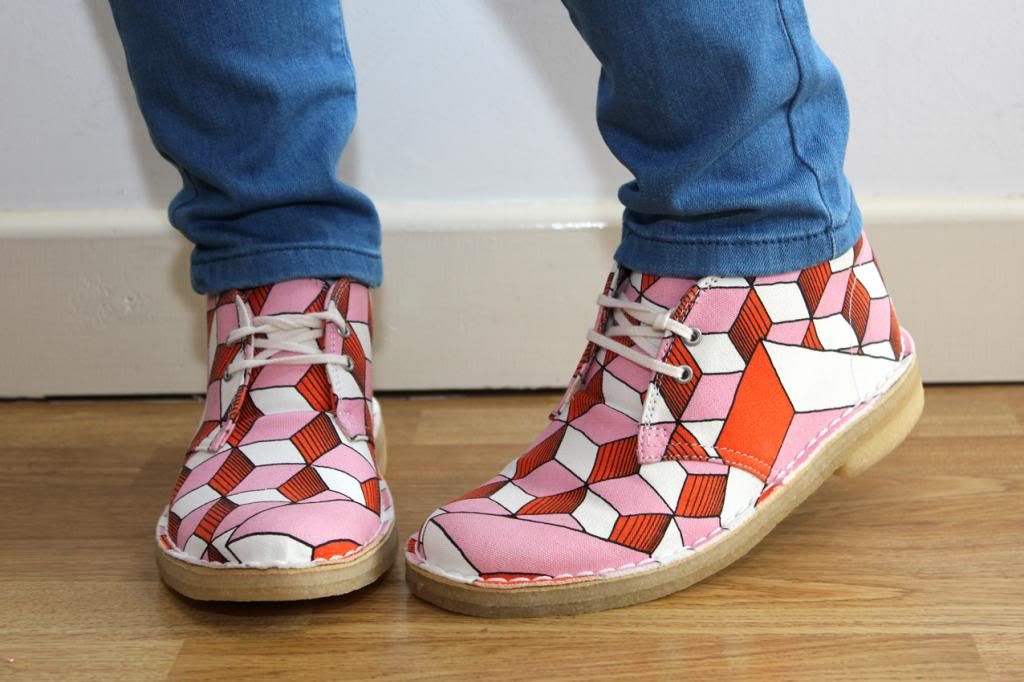 I hate the word, but how "funky" are these
desert boots
from
Clarks
? They're a part of Clarks Originals Desert Boot collection, which is made up of some lovely everyday colours like pastel neutrals, blacks, browns etc but then there's also some really amazing patterned versions. This particular pattern is by
Eley Kishimoto
who have collaborated with Clarks for spring summer 2013 showcasing their shared values in creativity, and craftsmanship with a unique british twist. It was a toss up between the pair I got, and the blue patterned version because they're both so stand out, but in the end I decided that the orange is a more girly summer colour.
Because they're a statement piece I think these could be worn with any outfit, without the need to match colours or patterns. The shoes are really comfortable, however I had a bit of an ordeal getting them on as they're really slim fitting and the tongue is attached at the bottom meaning there's not much room to slide your foot in, and that's even after I chose to size up half a size. As the inside is leather I imagine they will break in and become a bit looser to put on after time. However once they are actually on the sole bends really nicely, it's like the bottom is made of jelly, so they're great to walk in.
They come beautifully packaged in a simple black shoe box with Eley Kishimoto lettering on the top, and a really nice monochrome dust bag which I believe is also designed by Eley Kishimoto. I'd definitely recommend these if your looking for something a bit different and a statement this summer, although saying that, I'm also eyeing up some of their more subtle pairs for everyday wear.
What do you think? How would you wear these?