The Ultimate Fix For Nails
11:30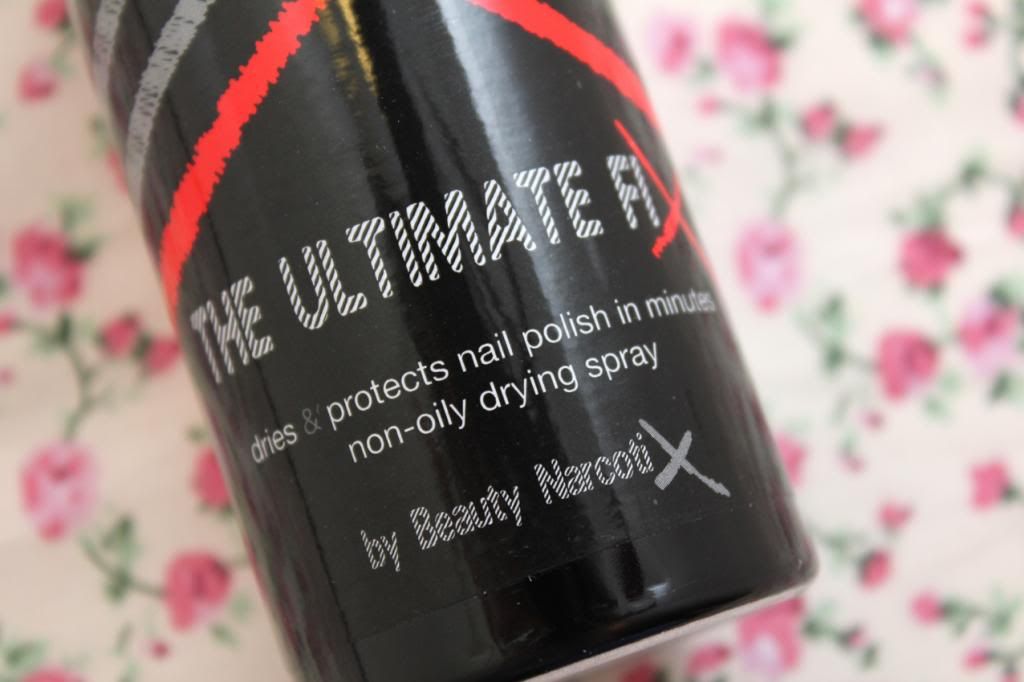 If you're a regular reader you'll probably know that I paint my nails on average 4 times a week, that's a lot of hours waiting on nails drying. This unsuspecting can is a must have for every girl who loves to paint her nails, it claims to cut down drying time and also to protect nails from chipping as quick. But does it work? One word, yes!
The first time I tried this out, I did so with a Nails Inc crackle polish, which resulted in needing four coats, a base coat, 2 coloured coats and the crackle top coat, which in normal nail painting time would take a good hour waiting for each layer to dry. However by using this spray I cut down drying time to 20 minutes, and that was while I was writing a blog post so I was a bit otherwise occupied and being leisurely with my time. I'm really impressed with the time it took, and it's nice that it takes even less time if I use less coats of polish. I can't comment properly on lasting time, as I do change my nail polishes quite regularly, however on the 3 days that I did keep my polish on, it remained chip free.
The spray itself is quick to dry on your skin, and doesn't leave any sticky or oily residue. Plus it has a lovely scent, similar to a body spray which was unexpected but definitely pleasant compared to the usual polish scent.
Is The Ultimate Fix something you'd try out? What do you think of the concept?