Passion For Fashion 2 Entry
11:00
I'm sure you've seen the Passion For Fashion competition, if not, it's basically a competition with Money Supermarket with the idea of creating 3 outfits for Holiday Wear, Casual and Party for under £200 each. The winner of each category gets £200 to spend on their outfit, and the overall winner gets £1000. Here's my entry:

Holiday Wear - I'm not going on holiday this year, but I do have an exciting holiday with the fiancés family for next Easter so I'm already eyeing up summer pieces. I'm really wanting a pair of dungarees, and I think they'd make a great bikini coverup, you could wear them as shorts on the beach or the full thing for a wander in to town. I'm loving the yellow bikini I found from Topshop, and I think it would look great paired with the shoes and neon yellow polish! I think you always need a nice big bag for beach holidays, for shoving your towel and creams in when you're sitting round the pool, or sunbathing on the beach.
Total Cost: £173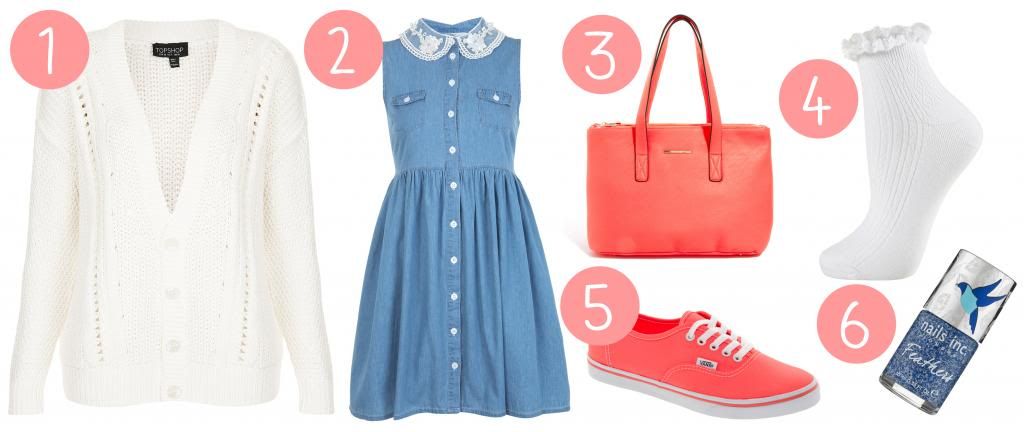 Casual Wear - This is very much a 'me' outfit. I love skater dresses, and I love denim, so this dress is perfect for me. I'm also very much a Vans girl, and I think this pair and the bag really complement the whole outfit. I think this outfit would be perfect for a days shopping, a cinema date or lunch with the girls.
Total Cost: £157.5
Party Wear - When it comes to night time, I like to wear something similar to what I'd wear during the day but a bit glammed up. I've had my eye on this dress for ages, the detailing is so girly and pretty, and I think this bag would look perfect with it. I thought a nice pop of colour with the earrings and the Paul & Joe blusher stick really finish this outfit of.
Total Cost: £179
Which is your favourite outfit? Have you entered this competition?